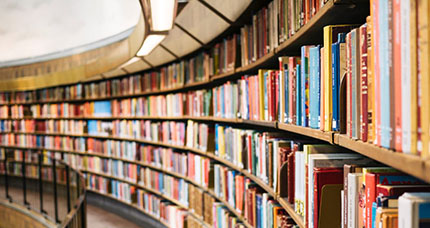 Charlotte Mecklenburg Library welcomes suggestions for new items to add to our collection to build a diverse, robust, and balanced collection.  If you are interested in a title that is not in our catalog, please submit a suggestion for purchase and we'll consider your request.
Please note: Only Charlotte Mecklenburg Library customers can make suggestions for the purchase of new library materials.
Suggest a Title for Charlotte Mecklenburg Library's Collection
Charlotte Mecklenburg Library customers can request up to five items per month through our online catalog/Bibliocommons.
Before making your suggestion:
Ready to make your suggestion?
Log into your library account (a valid library card and PIN are required) via the catalog/Bibliocommons.  Don't have an account?  Registration is easy!  Review the steps here: https://help.bibliocommons.com/000getting/000registration/

Go to My Library Dashboard and click Submit a Suggestion to make a new suggestion.

Track the progress of your suggestion within your account in the Suggested This Month page (note: you must be logged in to view this page).