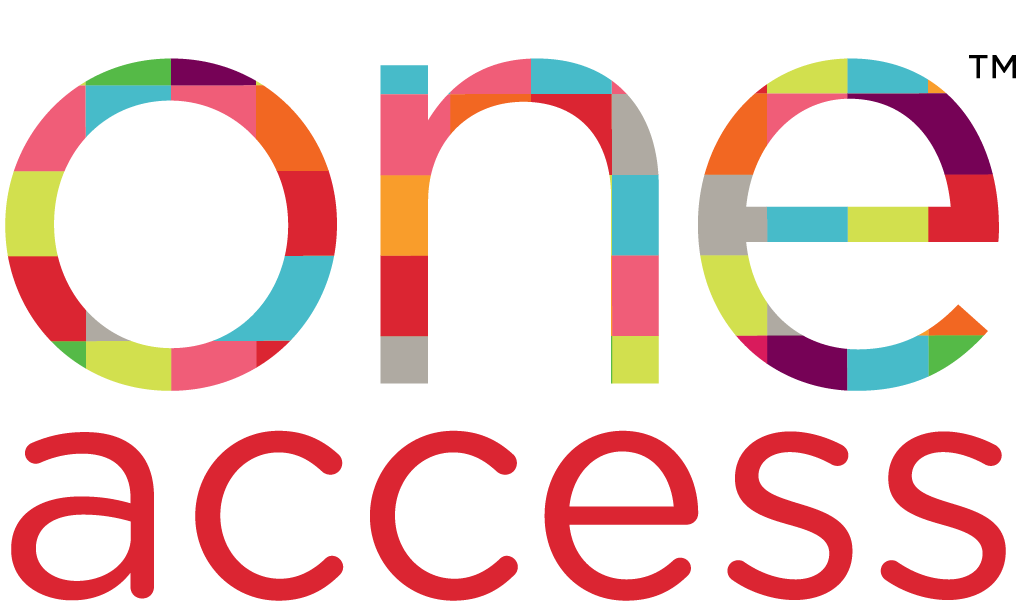 Desplácese hacia abajo para ver la versión en español
When libraries and schools work together, everyone wins.
In 2015 the Library, Charlotte-Mecklenburg Schools, Mecklenburg County, and the City of Charlotte accepted the White House ConnectED Library Challenge, pledging to provide students with easily accessible information and educational resources.
By the end of 2015, that pledge had become a reality, as more than 100,000 of 147,000 CMS students accessed Library services using their student IDs in an initiative called ONE Access™.  The project continues to grow as more students and more schools join the initiative.

What does ONE Access offer?
ONE Access has two components —something for students and something for staff. The information below pertains to students and staff of CMS, as well as charter, private, or parochial schools in Mecklenburg County that have formally partnered with the Library. (See the section below, "How other schools can request this type of partnership.")
Click the buttons below to find library resources based on grade level.
For students:
ONE Access, or "One Number Equals Access," uses students' school identification numbers instead of separate library cards. With their ONE Access account, students can:
CMS ONE Access accounts will now have a default PIN of the students MM/DD birthdate. A student born on July 4 has a PIN of 0704.  A birthday of October 31 is now 1031.
Access Library research databases
Borrow digital materials such as e-books, e-audiobooks, magazines, music and video
Borrow up to 10 print or audiobooks (no DVDs or music CDs)
There are no overdue fines for ONE Access accounts, but users are responsible for fees on lost or damaged books.
For staff:
If you're a staff member at a participating school,  your NC EdCloud login number or employee ID number will be a ONE Access E-account, giving you instant access to all of Charlotte Mecklenburg Library's online resources. 
Here's how to get started using your ONE Access E-account:
Go to www.cmlibrary.org
Access resources using your User Name and Pin:

Username: CMS+ your 10 digit NC EdCloud login number. (For example CMS1234567890)
Pin number: Last four digits of your login number.  (For example 7890)
Your 10 digit login number is found on your pay stub under Employee ID
These efforts are part of an ongoing commitment by the Charlotte Mecklenburg Library and area schools to benefit the community by increasing literacy and educational success.
Information for parents
All CMS students are automatically enrolled in this program and can use their school ID number to access library services. The default PIN is the students birthdate in MM/DD format (ex: a July 4 birthday has a PIN of 0704).
Students in other participating schools will receive instruction on accessing Library materials from their teachers at school.
If you would like to allow your child to access online resources, but don't want them to be able to borrow physical materials (books or audiobooks), we've built in the ability to customize the ONE Access accounts. Parents may request that the "borrower type" on a child's account be set for access to digital resources only. You may make this request by visiting or calling any library branch.
If you do not want your child to participate
If you do not want your child to have access to library resources, you may opt-out. Click one of the links below for an opt-out form, which you can print out, sign, and return to any library branch.  Be aware that students who opt out of ONE Access will not be able to participate in classroom use of library resources unless they have a Charlotte Mecklenburg Library card and know the full card number and PIN.
Download the 2021-22 parent letter and opt-out form:
More information for teachers
Directory of Charlotte Mecklenburg Libraries serving Charlotte-Mecklenburg Schools (PDF). A list of CMS schools and the library nearest their location. Though all libraries serve all schools, these pairings are a resource for educators to find a nearby library best able to assist them with library resources and services. 
How other schools can request this type of partnership
Charlotte Mecklenburg Library is open to a similar partnership with any charter, private, or parochial school in Mecklenburg County. A request for this type of partnership would need to come from school leadership since it will involve the adoption of a Memo of Understanding between the two organizations that spells out the responsibilities of each partner organization. The MOU must include specific language about data and resource sharing, privacy, and other considerations.
If you are a school principal or superintendent and would like to offer your students the benefits that come with a ONE Access partnership with Charlotte Mecklenburg Library, please contact us.
Why ONE Access?
Pew Research Center found that 85% of Americans want their libraries to work more closely with local schools to provide resources. 
About half of low-income children have few, if any, books in their homes.  Via ONE Access, students gain the ability to check out books to take home for school work and to read for pleasure.
What are students doing?
Especially popular resources include:
Checkout of physical materials - over 71% of activities 
In-Library computer use - 9% of activities
Juvenile and YA e-books via OverDrive - 13% of activities
TumbleBooks online stories and ebooks
PowerKnowledge science resources specifically designed for learners in grades 3 to 6
Teen Health and Wellness advice and self-help support for middle school and high school students 
World Book interactive online encyclopedia for young students to adults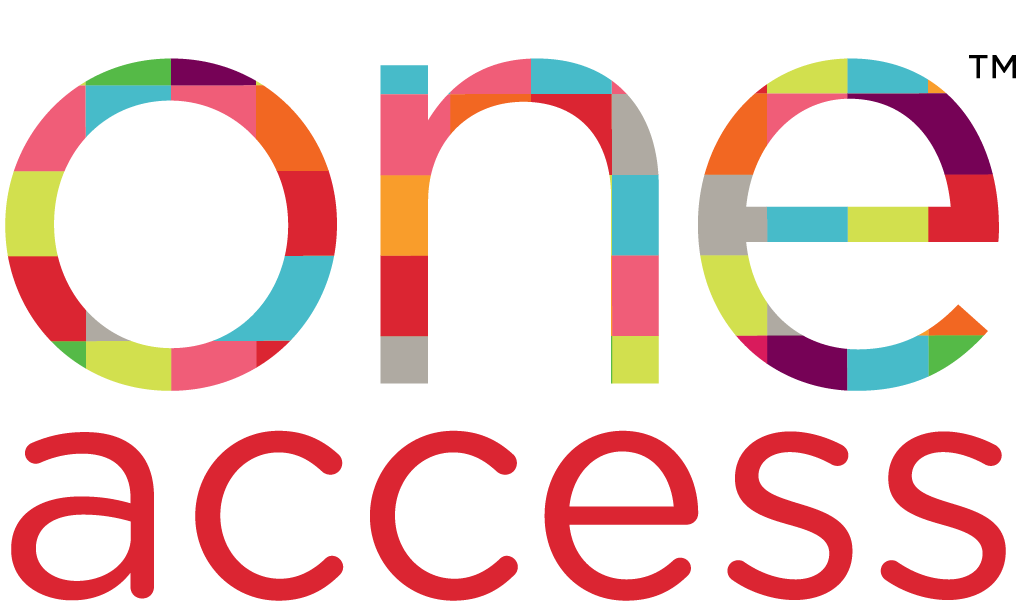 Cuando las bibliotecas y las escuelas trabajan juntas, todos ganan.
En el 2015, la biblioteca, las Escuelas de Charlotte-Mecklenburg, el Condado de Mecklenburg y la Ciudad de Charlotte aceptaron el Desafío de la Biblioteca Conectada de la Casa Blanca, comprometiéndose a proporcionar a los estudiantes información y recursos educativos de acceso fácil.
A finales del 2015, esa promesa se había convertido en realidad, ya que más de 100,000 de los 147,000 estudiantes de CMS accedieron a los servicios de la Biblioteca utilizando sus identificaciones de estudiantes en una iniciativa llamada ONE Access™. El proyecto continúa creciendo a medida que más estudiantes y más escuelas se unen a la iniciativa.
¿Qué ofrece ONE Access?
ONE Access tiene dos componentes: uno para los estudiantes y otro para el personal. La siguiente información se refiere a los estudiantes y al personal de CMS, así como a las escuelas chárter, privadas o parroquiales en el condado de Mecklenburg que se han asociado formalmente con la biblioteca. (Consulte la sección a continuación, "Cómo otras escuelas pueden solicitar este tipo de asociación").
Haga clic en los botones a continuación para encontrar recursos de la biblioteca según el nivel de grado.
Para los estudiantes:
ONE Access, o "One Number Equals Access" (Un número equivale al acceso), utiliza los números de identificación escolar de los estudiantes en lugar de tarjetas de la biblioteca. Con su cuenta de ONE Access, los estudiantes pueden:
Las cuentas de CMS ONE Access ahora tendrán un PIN predeterminado de la fecha de nacimiento MM / DD del estudiante. Un estudiante nacido el 4 de julio tiene un PIN 0704. Un cumpleaños el 31 de octubre ahora es 1031.
Acceder a las bases de datos de investigación de la biblioteca
Pedir prestados materiales digitales como libros electrónicos, audiolibros electrónicos, revistas, música y videos
Pedir prestados hasta 10 libros impresos o audiolibros (excluyendo películas y discos compactos de música)
No hay multas por materiales atrasos en las cuentas de ONE Access, pero los usuarios deberán pagar una multa por los libros dañados o perdidos.
Para el personal:
Si es miembro del personal de una escuela participante, su número de inicio de sesión de NC EdCloud o su número de identificación de empleado funciona como una cuenta electrónica de ONE Access. Esta le brindará acceso instantáneo a todos los recursos en línea de la Biblioteca de Charlotte Mecklenburg.
A continuación, le mostramos cómo comenzar a usar su cuenta electrónica de ONE Access:
Vaya a www.cmlibrary.org
Acceda a los recursos utilizando su nombre de usuario y su número de identificación personal:

Nombre de usuario:  CMS + su número de inicio de sesión de NC EdCloud de 10 dígitos. (Por ejemplo CMS1234567890)
Número de identificación personal: Los últimos cuatro dígitos de su número de inicio de sesión. (Por ejemplo 7890)
Su número de inicio de sesión de 10 dígitos se encuentra en su talón de sueldo debajo de su número de empleado
Estos esfuerzos son parte de un compromiso continuo de la Biblioteca de Charlotte Mecklenburg y las escuelas del área para beneficiar a la comunidad al aumentar la alfabetización y el éxito educativo.
Información para los padres
Se inscribirá automáticamente a todos los estudiantes en este programa y podrán usar su número de identificación escolar para acceder a los servicios de la biblioteca. El PIN (número de identificación personal) predeterminado es la fecha de nacimiento del estudiante en formato MM / DD (un cumpleaños del 4 de julio tiene un PIN de 0704).
Los estudiantes de otras escuelas participantes recibirán instrucciones sobre cómo acceder a los materiales de la biblioteca por parte de sus maestros en la escuela.
Si desea limitar el acceso de su hijo a los materiales de la biblioteca, hemos incorporado la habilidad de personalizar las cuentas de ONE Access. Los padres pueden solicitar que el tipo de prestatario en la cuenta de su hijo permita acceder solo a recursos digitales. Para ello, puede visitar o llamar a cualquier sucursal de la biblioteca.
Si no desea que su hijo participe en este programa
Si no desea que su hijo tenga acceso a los materiales de la biblioteca, puede retirarlo del programa. En los enlaces a continuación encontrará un formulario de retiro, el cual podrá imprimir, firmar y devolver a cualquier sucursal de la biblioteca. Tenga presente que los estudiantes que se retiren del programa ONE Access no podrán participar en el uso de recursos de la biblioteca que se realice en la sala de clases a menos que tengan una tarjeta de la Biblioteca Charlotte Mecklenburg y sepan su número completo y PIN.
Descargue la carta para padres 2021-22 y el formulario de exclusión:
Mas información para los padres
Consulte el Directorio de las bibliotecas que apoyan a las escuelas Charlotte-Mecklenburg (PDF). Este provee una lista de las escuelas de CMS y la biblioteca más cercana a su ubicación. Aunque todas las bibliotecas sirven a todas las escuelas, estos emparejamientos son un recurso para que los educadores encuentren una biblioteca cercana que pueda ayudarlos con recursos y servicios.
Cómo otras escuelas pueden solicitar este tipo de asociación
La Biblioteca de Charlotte Mecklenburg está dispuesta para formar una asociación similar con cualquier escuela autónoma, privada o parroquial del condado de Mecklenburg. Una solicitud para este tipo de asociación deberá provenir del liderazgo de la escuela, ya que implicará la adopción de un memorando de entendimiento (MOU por sus siglas en inglés) entre las dos organizaciones que detalla las responsabilidades de cada organización asociada. El MOU debe incluir un lenguaje específico sobre el intercambio de datos y recursos, la privacidad y otras consideraciones.
Si usted es director o superintendente de una escuela y desea ofrecer a sus estudiantes los beneficios que vienen con una asociación de ONE Access con la Biblioteca de Charlotte Mecklenburg, comuníquese con nosotros.
¿Por qué es importante ONE Access?
El Centro de Investigación Pew descubrió que el 85% de los estadounidenses desean que sus bibliotecas trabajen más cercanamente con las escuelas locales para proporcionarles recursos.
Aproximadamente la mitad de los niños de bajos ingresos tienen pocos libros, o ninguno, en sus hogares. A través de ONE Access, los estudiantes pueden sacar libros para llevar a casa para sus deberes escolares y para leer por placer.
¿Qué hacen los estudiantes?
Los recursos populares incluyen:
El 71% de las actividades involucran sacar materiales prestados de la biblioteca
El 9% de las actividades involucran usar la computadora en la biblioteca
El 13% de las actividades involucran sacar prestados libros electrónicos juveniles a través de OverDrive
Historias y libros electrónicos en línea de TumbleBooks
Recursos de ciencias de PowerKnowledge diseñados específicamente para estudiantes en los grados 3 a 6
Consejos de salud y bienestar para adolescentes y apoyo de autoayuda para estudiantes de secundaria y preparatoria
Enciclopedia en línea interactiva de World Book para estudiantes jóvenes y adultos