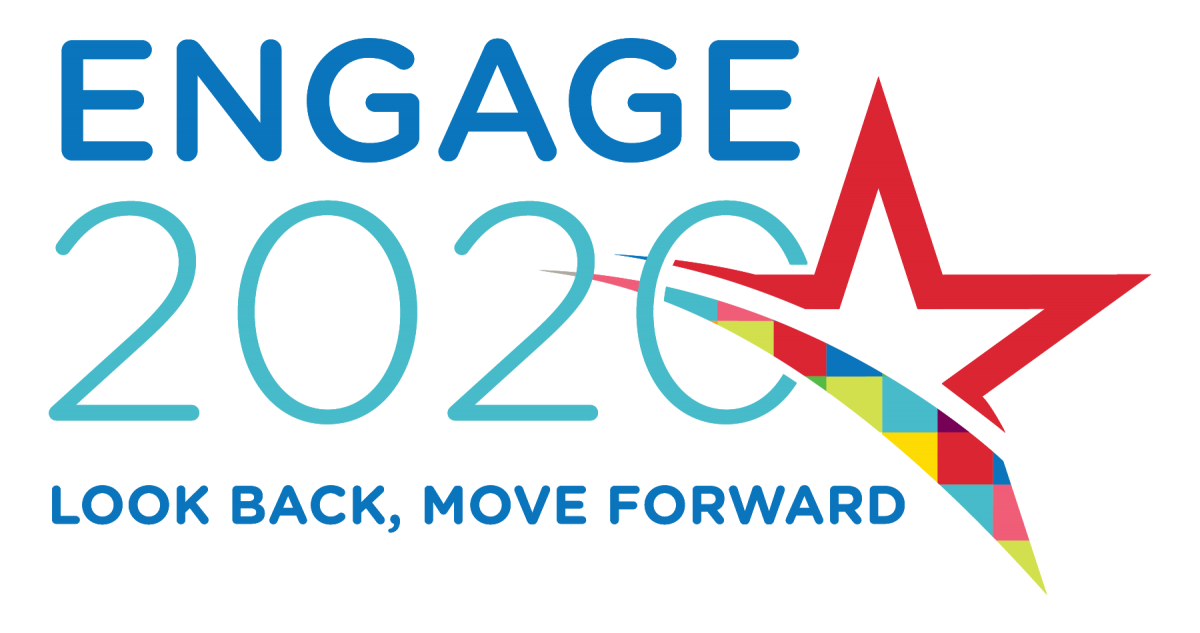 Charlotte Mecklenburg Library, in partnership with the Digital Public Library of America (DPLA) and with the support of Pivotal Ventures, a Melinda Gates company, is proud to announce the launch of Engage 2020: Look Back, Move Forward.
Engage 2020 runs from May through November 2020 online and at community locations around Mecklenburg County as allowed by the COVID crisis. The year 2020 marks the centennial of the Nineteenth Amendment granting women the right to vote. The Library and DPLA seek to tell the stories of women, particularly women of color, engaged in the suffrage movement and other civic initiatives over the last 100 years.   Engage 2020 will connect the community in a conversation about the history of voting in the U.S., past and current civic and social trends, and spotlight the history of voting rights. There will be programs and events scheduled virtually, with the intent of capturing voices, perspectives, and stories reflecting the diversity of Charlotte-Mecklenburg.  Charlotte Mayor Vi Lyles has been named honorary chair of Engage 2020.
The DPLA partnership focuses on civic engagement, current social and civic trends, and the 2020 election with support from its digital collection highlighting the role of Black women in voting rights and civic engagement. Content will be shared with the community.
Engage in your community and be counted!  The United States Census Bureau counts every person living in the United States and five U.S. territories every 10 years. In 2020, you and your household can fill out the Census Questionnaire online. Click here for more information and the link to the Census Questionnaire.
Looking for booklists, podcasts, videos, and more on civic engagement, women's voting rights, and current social and civic trends? Our librarians have put together lists of resources here.