StoryWalk®
Books in Parks? What a novel idea! A walk in the park has taken on new meaning.
What is a Storywalk?
Storywalk is an innovative and interactive way for readers of all ages to enjoy a story and the outdoors at the same time. Laminated pages from a children's picture book are displayed on special display posts along an outdoor path in a park. As you stroll down the trail, you are directed to the next page in the story. StoryWalks engage young readers and is a great way to practice Active Reading skills with special activities highlighted along with the story.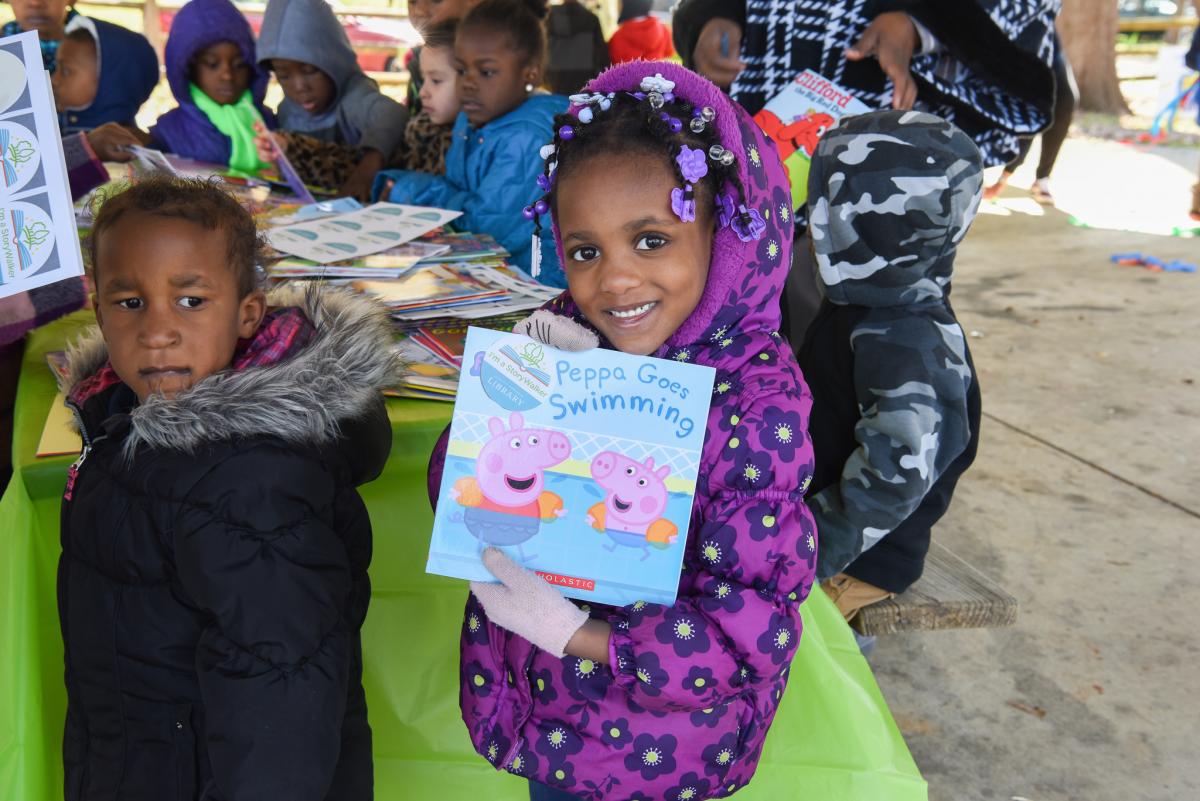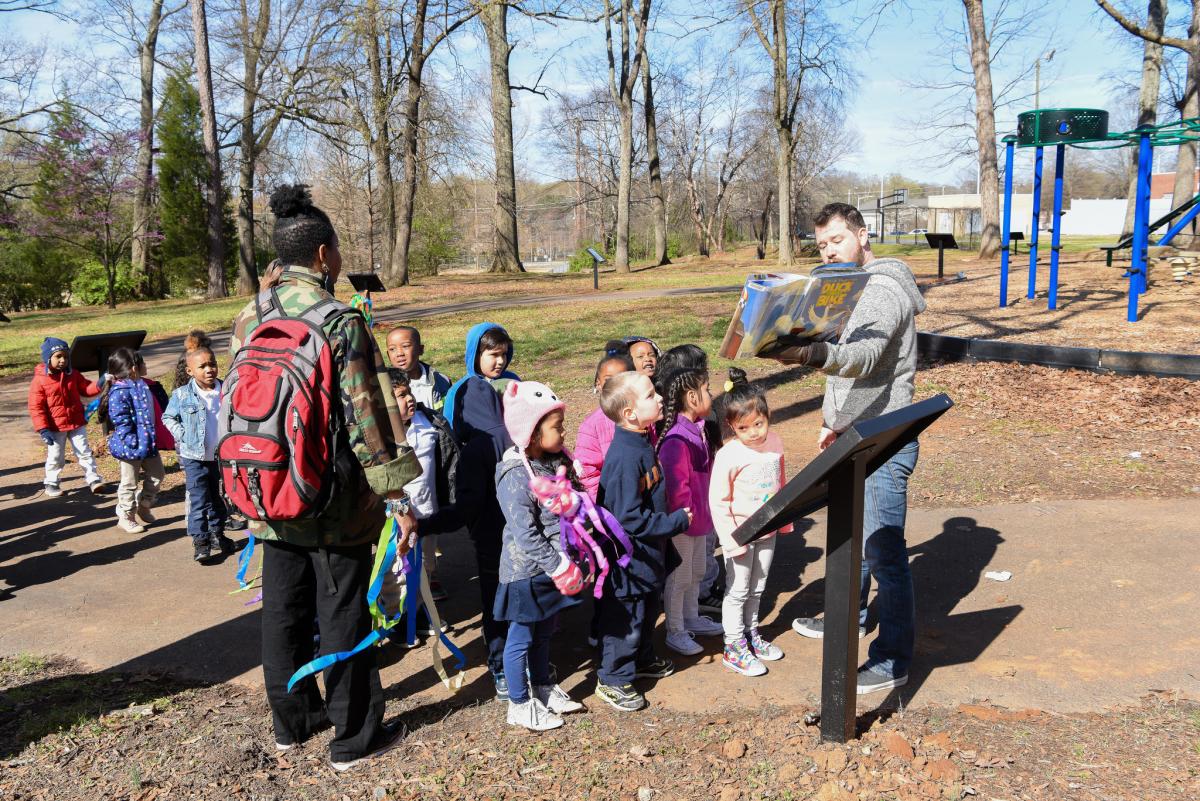 Storywalk Experience Locations:
Seversville Park, 530 S. Bruns Avenue, Charlotte 
Grier Heights Park, 3110 Leroy Street, Charlotte
Pineville Lake Park (Belle Johnston Community Center), 1000 Johnston Drive, Pineville, 28134 
Squirrel Lake Park, 1631 Pleasant Plains Road, Matthews, 28105 
Jack D. Hughes Memorial Park, 513 Main St, Pineville, NC 28134
Once you've visited a Storywalk location, at the end of the story please take our survey and share your experience with us at http://bit.ly/librarystorywalk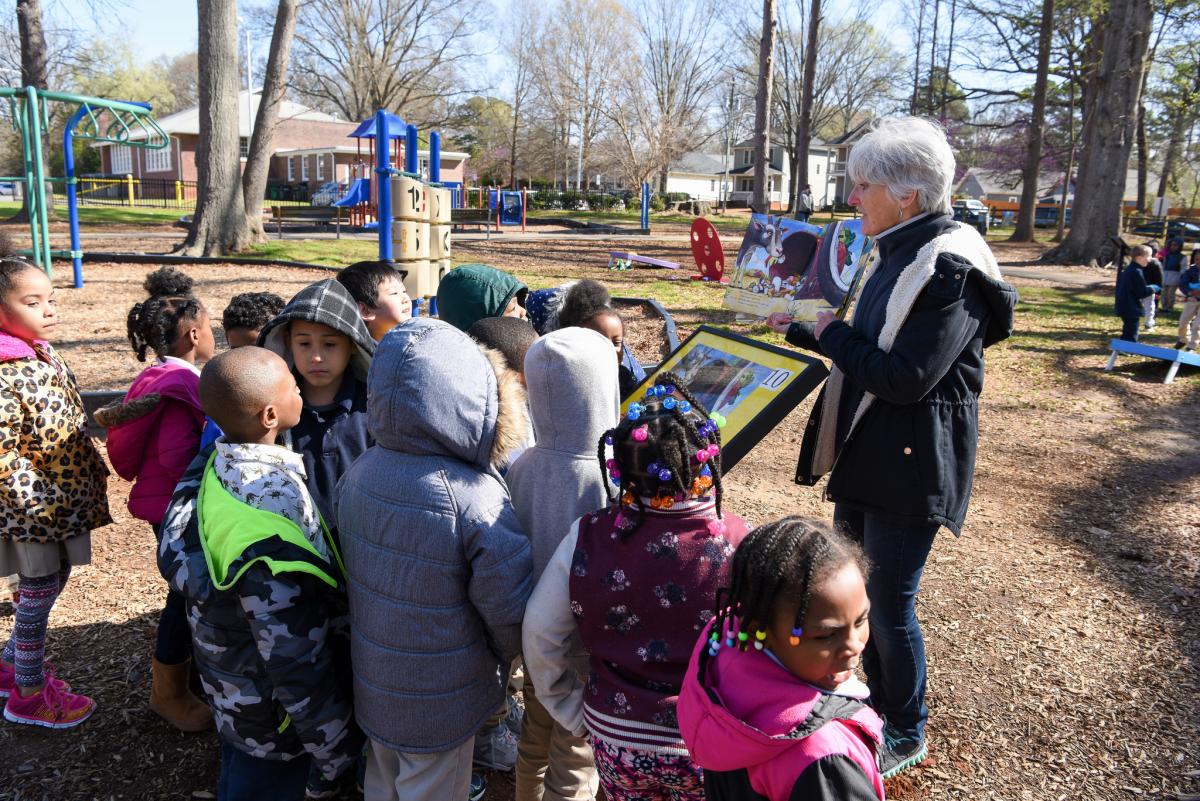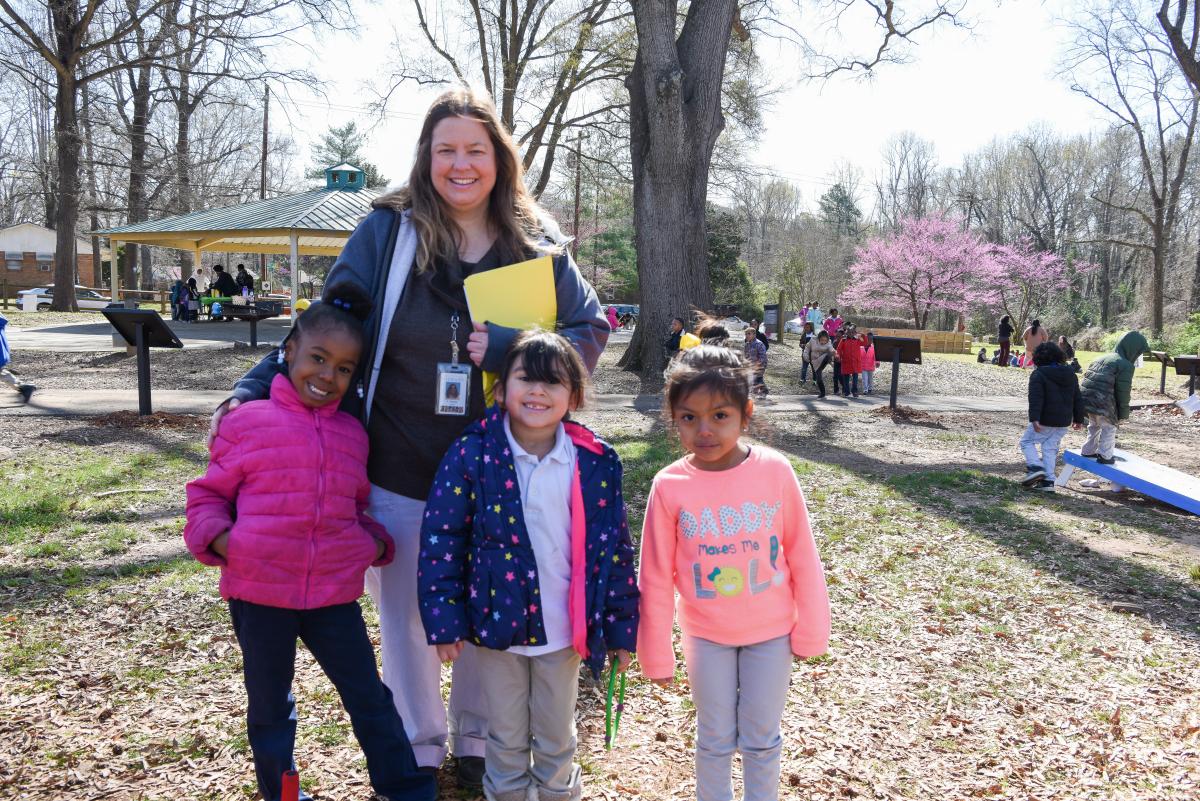 Storywalk is a collaboration between the Charlotte Mecklenburg Library, Mecklenburg County - Parks and Recreation, Pineville Parks and Recreation, Town of Matthews Parks, Recreation & Cultural Resource and Read Charlotte. Storywalk® is supported by grant funds from the Institute of Museum and Library Services under the provisions of the federal Library Services and Technology Act as administered by the State Library of North Carolina, a division of the Department of Natural and Cultural Resources.