Charlotte Mecklenburg Library announces the return of Community Read in March 2021 with a focus on creating a community dialogue around the themes of racism and social justice. Community Read is the Library's month-long effort to have the community read (or listen) to books of current and relevant topics and participate in discussions, book clubs and events hosted by the Library and community partners. The signature title, I'm Not Dying with You Tonight by Kimberly Jones and Gilly Segal, includes a scheduled appearance by the authors on March 24, 2021. Adults and teens are encouraged to read and discuss the main title, and the Library selected companion titles for all ages including:
You Matter by Christian Robinson (children)
Look Both Ways: A Tale Told in Ten Blocks by Jason Reynolds (preteens)
Just Mercy: A Story of Justice and Redemption by Bryan Stevenson (adults)
Everyone in the community can participate: read a book, share perspectives, attend a program, engage on social media and build a stronger community together.  #communityread2021
Pledge to Participate           CMS Students, click here to participate
ADDITIONAL SUPPORT FROM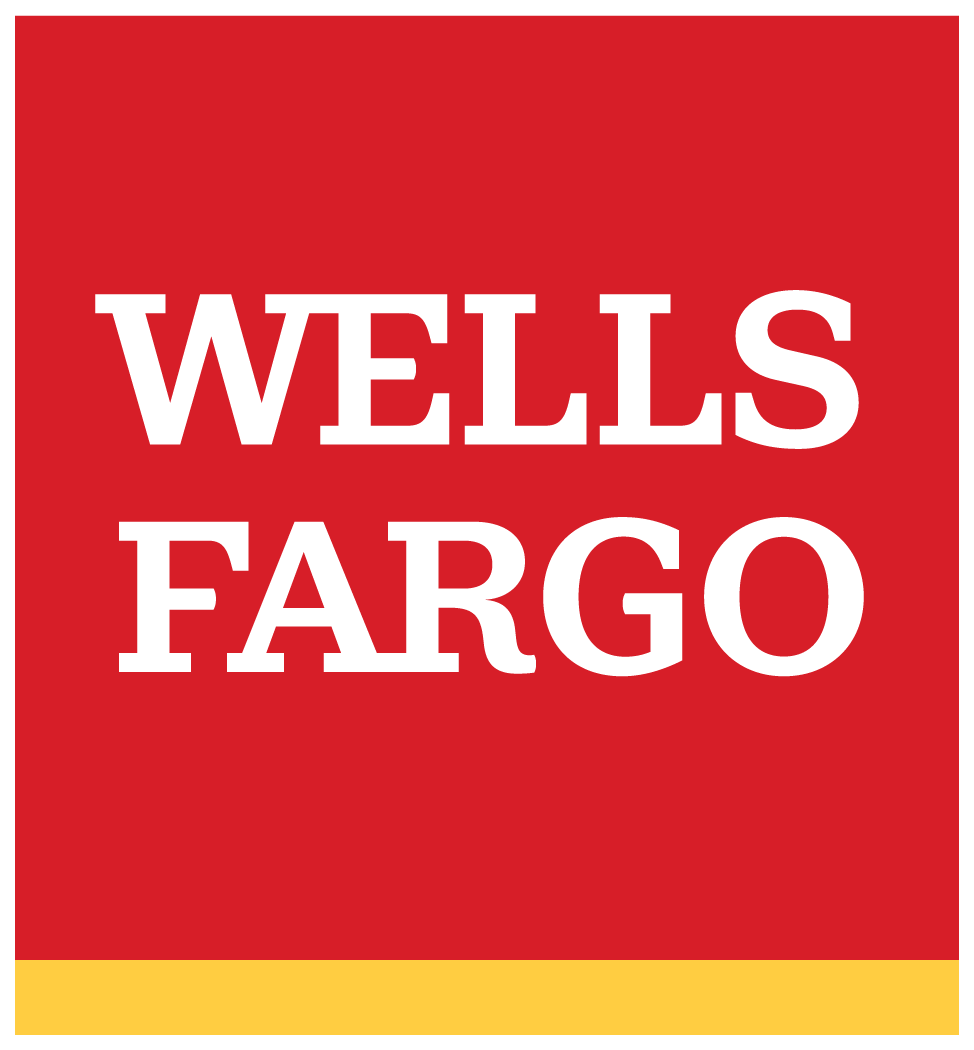 Participate in a program
Register for one of our Library and community partner led programs all month long.
Library-led programs and events         Partner-led programs and events
Download the full calendar of March's events here.

Register for the Community Read challenge on Beanstack
Log your reading and activity time using the Beanstack tracker and track your progress. Log in to your existing Beanstack account from Summer Break or create a new one and take the Community Read challenge today.
Take the Community Read Challenge
Get a free Community Read title
Thanks to the generosity of our sponsors Wells Fargo, Charlotte Mecklenburg Library Foundation and Publix Super Markets Charities, the Library is able to give away a limited number of books at our branch locations. Beginning February 15, 2021 customers can request a free copy of one of the four Community Read titles to keep.
GET A FREE COMMUNITY READ BOOK
Community Read FAQs
Have questions about Community Read? View our FAQs page.
Be counted!
We hope to engage 100,000 people - 10% of Mecklenburg County! - in Community Read 2021. If your book club, classroom or organization has discussed one of the books or participated as a group in a program, please let us know so we can count you! 
Thanks to our Community Partners (More to come):
Carolina Youth Coalition • Charlotte-Mecklenburg Police Department • Charlotte-Mecklenburg Schools • Central Piedmont Community College • Childcare Resources, Inc. • City of Charlotte Community Engagement Division • City of Charlotte Community Relations Department • Community Building Initiative • Communities in School • Firm Foundations Youth & Family Outreach, Inc. • J. Murrey Atkins Library, UNC Charlotte •  James B. Duke Memorial Library, Johnson C. Smith University • Johnson & Wales University • Mecklenburg County Park and Recreation • ourBRIDGE for KIDS • Pass the Peace • Queens University of Charlotte's Wells Fargo Center for Community Engagement • YMCA of Greater Charlotte • YWCA Central Carolinas 
If you are interested in becoming a community partner to host events, discussions or events during Community Read 2021, please reach out to Meryle Leonard at maleonard@cmlibrary.org
Selected Titles
Access all Community read 2021 Titles
ADULTS / TEENS
Lena and Campbell aren't friends.
Lena has her killer style, her awesome boyfriend, and a plan. She knows she's going to make it big. Campbell, on the other hand, is just trying to keep her head down and get through the year at her new school.
When both girls attend the Friday-night football game, what neither expects is for everything to descend into sudden mass chaos. Chaos born from violence and hate. Chaos that unexpectedly throws them together.
They aren't friends. They hardly understand the other's point of view. But none of that matters when the city is up in flames, and they only have each other to rely on if they're going to survive the night.
I'm Not Dying with You Tonight is a New York Times Bestseller and an NAACP Image Award nominee, and is currently in discussions to be made into a major motion picture.
Download the ebook or audiobook now!
ADULTS
Just Mercy: A Story of Justice and Redemption by Bryan Stevenson
Bryan Stevenson was a young lawyer when he founded the Equal Justice Initiative, a legal practice dedicated to defending those most desperate and in need: the poor, the wrongly condemned, and women and children trapped in the farthest reaches of our criminal justice system. One of his first cases was that of Walter McMillian, a young man who was sentenced to die for a notorious murder he insisted he didn't commit. The case drew Bryan into a tangle of conspiracy, political machination, and legal brinksmanship—and transformed his understanding of mercy and justice forever.
Just Mercy is at once an unforgettable account of an idealistic, gifted young lawyer's coming of age, a moving window into the lives of those he has defended, and an inspiring argument for compassion in the pursuit of true justice.
Check out other Suggested reading for this title
PRETEENS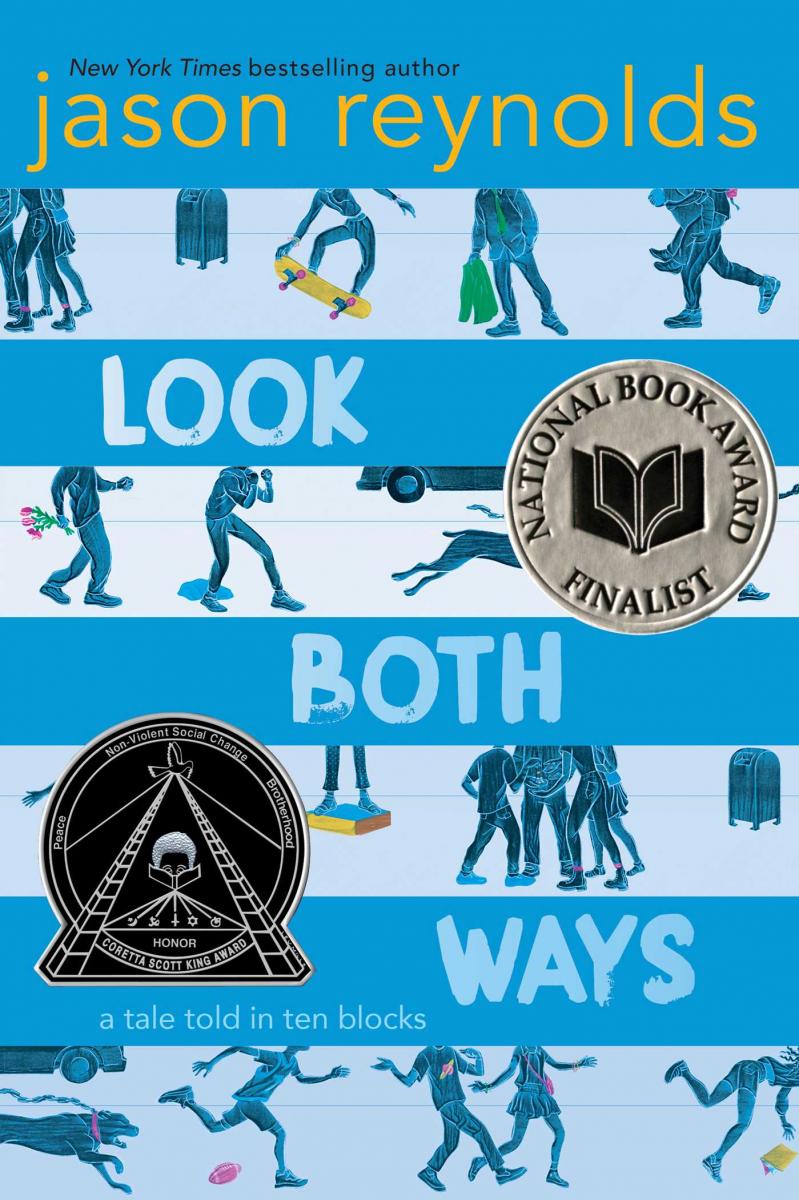 Look Both Ways: A Tale Told in Ten Blocks by Jason Reynolds
From National Book Award finalist and #1 New York Times bestselling author Jason Reynolds comes a novel told in ten blocks, showing all the different directions kids' walks home can take. This story was going to begin like all the best stories. With a school bus falling from the sky. But no one saw it happen. They were all too busy—
Talking about boogers.
Stealing pocket change.
Skateboarding.
Wiping out.
Braving up.
Executing complicated handshakes.
Planning an escape.
Making jokes.
Lotioning up.
Finding comfort.
But mostly, too busy walking home.
Check out other suggested reading for this title
CHILDREN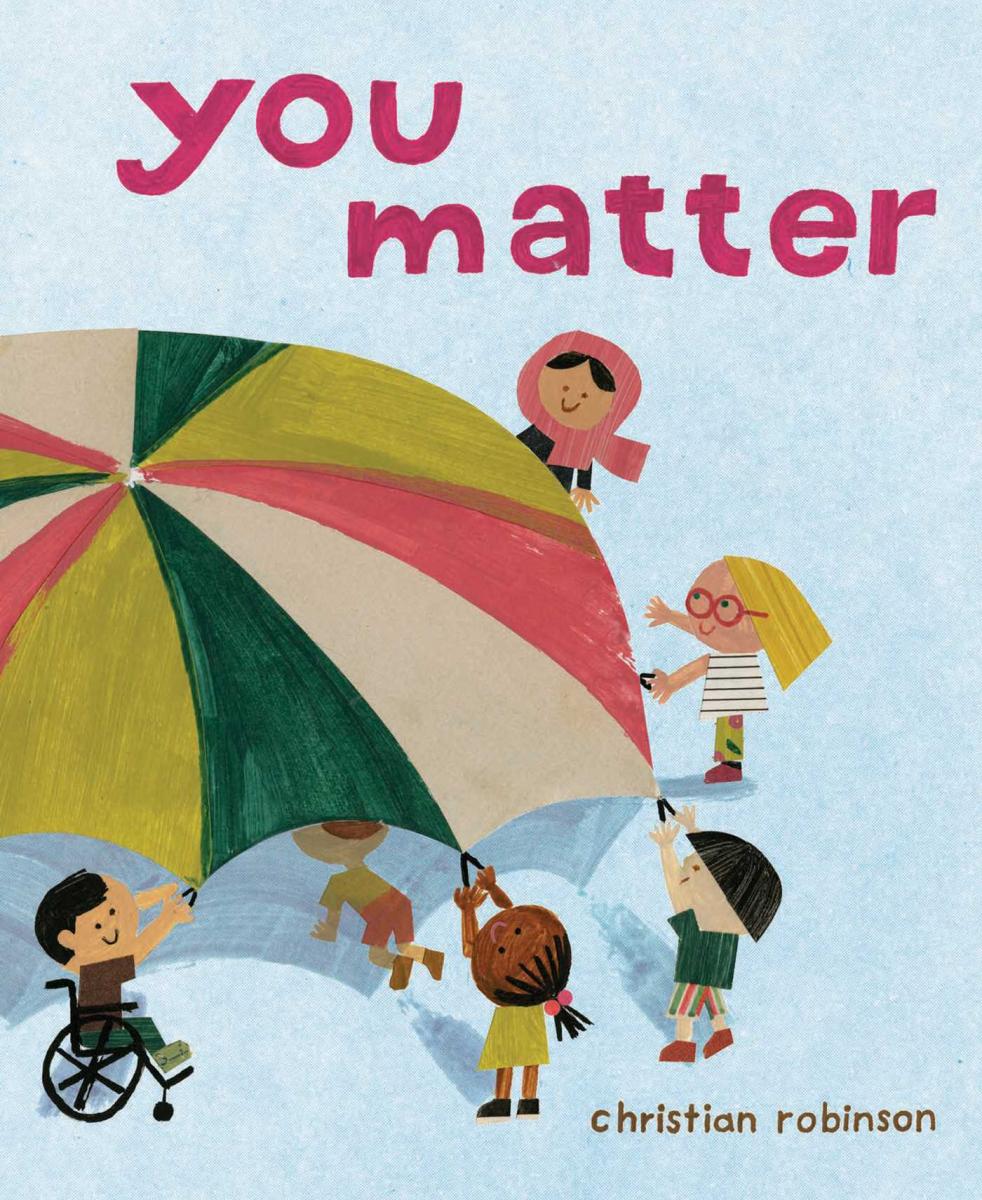 You Matter by Christian Robinson
In this full, bright, and beautiful picture book, many different perspectives around the world are deftly and empathetically explored—from a pair of bird-watchers to the pigeons they're feeding. Young readers will be drawn into the luminous illustrations inviting them to engage with the world in a new way and see how everyone is connected, and that everyone matters.
Author Visits
Read the books, then meet the authors!
Meet Community Read author Jason Reynolds on March 17, 2021.
Celebrate reading and join Jason Reynolds, award-winning author of the Community Read preteen companion title, Look Both Ways: A Tale Told in Ten Blocks. Learn about his writing process and inspiration for the book. This event will be livestreamed on YouTube with Q&A from CMS students to Jason.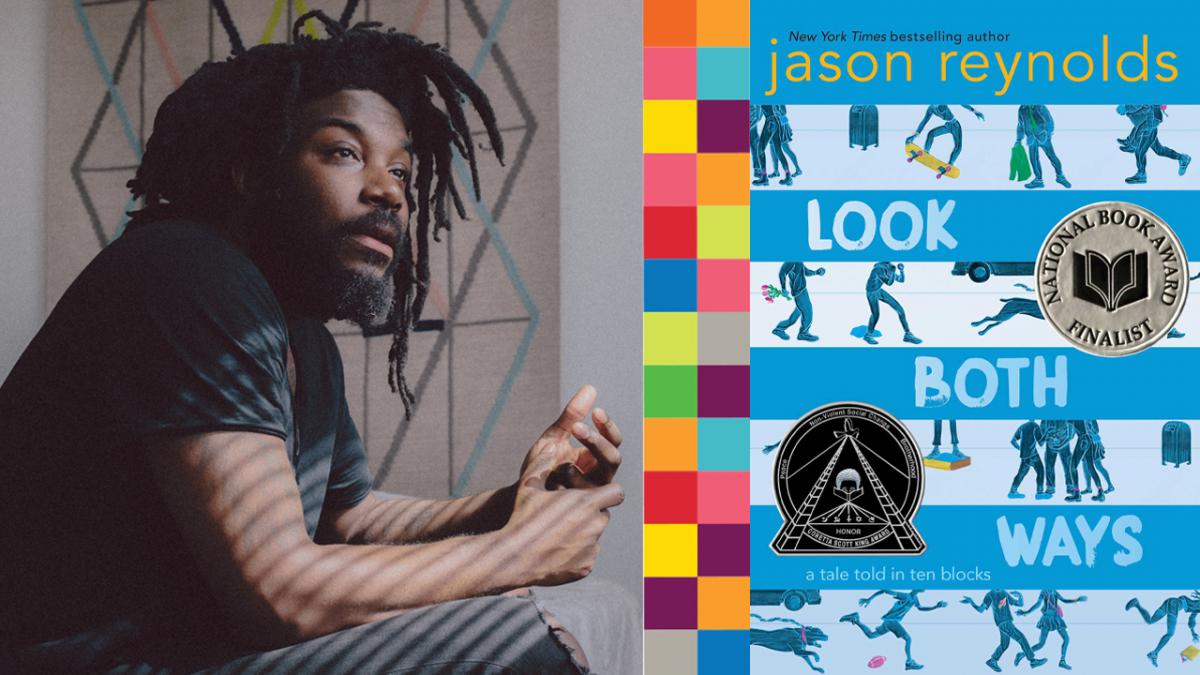 Kimberly Jones and Gilly Segal, authors of I'm Not Dying with You Tonight, will visit on March 24, 2021.
Celebrate reading and meet Kimberly Jones and Gilly Segal, authors of I'm Not Dying with You Tonight, our Community Read signature title, on March 24. Learn about their writing process and inspiration for the book. Q&A will follow, with opportunities to ask questions hosted by by WSOC-TV anchor Genevieve Curtis.
Register for the Signature Event