Charlotte Mecklenburg Library announces the return of Community Read in March 2023 with a focus on creating community dialogue around themes of friendship. Community Read is the Library's month-long effort to have the community read (or listen) to books of current and relevant topics and participate in discussions, book clubs and events hosted by the Library and community partners. The signature title, The People We Keep by Allison Larkin, includes a scheduled appearance by the author on March 21, 2023. Adults are encouraged to read and discuss the main title, and the Library selected companion titles for children and teens including:
The Edge of Anything by Nora Shalaway Carpenter
 
Front Desk by Kelly Yang
 
The Big Umbrella by Amy June Bates
 
Everyone in the community can participate: read a book, share perspectives, attend a program, engage on social media and build a stronger community together.  #communityread2023
ADDITIONAL SUPPORT FROM   
Our Community Partners
Charlotte Center for Literary Arts  • Child Care Resources Inc. • Central Piedmont Community College • ReadDavidson • Charlotte Center for Literary Arts, Inc. • Johnson & Wales University Charlotte Library
Participate in a program
Register for one of our Library and community partner led programs all month long.
Library-led programs and events         Partner-led programs and events
 
Register for the Community Read challenge on Beanstack
Log your reading and activity time using the Beanstack tracker and track your progress. Log in to your existing Beanstack account from Summer Break or create a new one and take the Community Read challenge today.
Take the Community Read Challenge
 
Community Read FAQs
Have questions about Community Read? View our FAQs page.
Be counted!
We hope to engage 100,000 people - 10% of Mecklenburg County! - in Community Read 2023. If your book club, classroom or organization has discussed one of the books or participated as a group in a program, please let us know so we can count you! 
 
If you are interested in becoming a community partner to host events, discussions or events during Community Read 2023, please reach out to Meryle Leonard at [email protected]
See All Community Read 2023 Titles here
ADULTS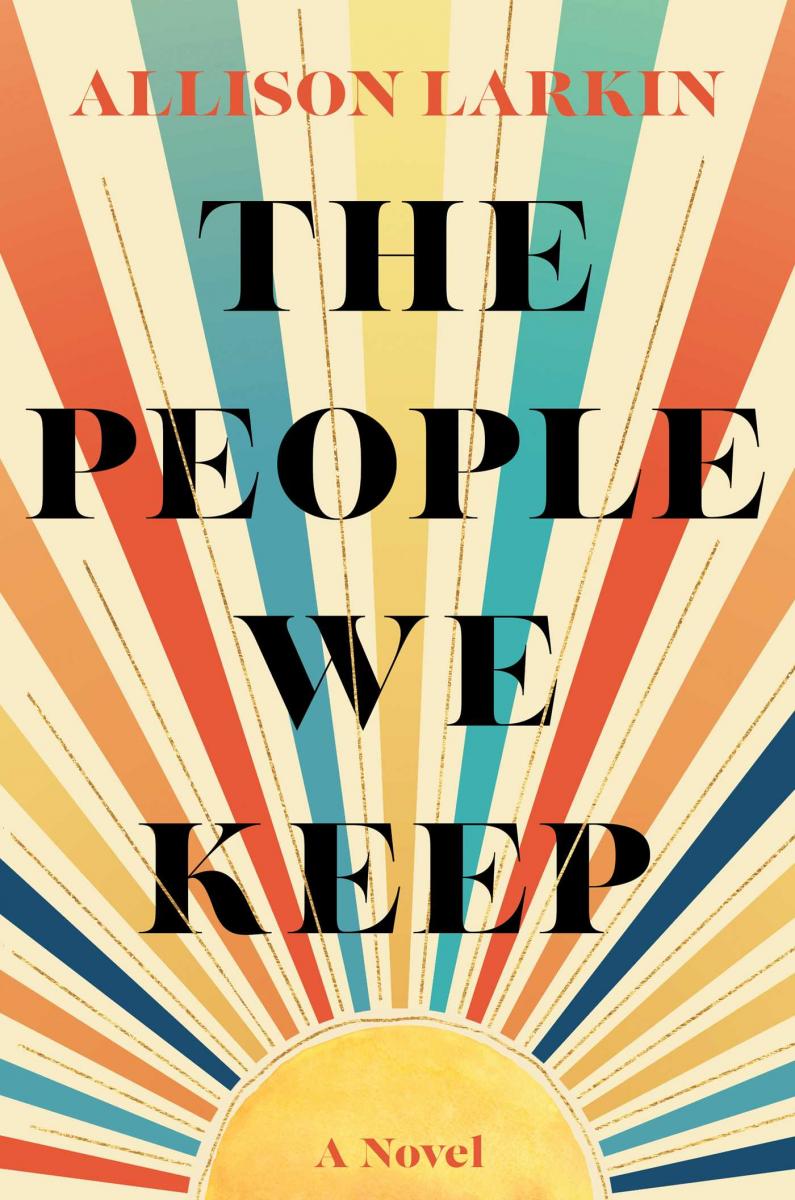 The People We Keep by Allison Larkin
Little River, New York, 1994: April Sawicki is living in a run down motorhome, flunking out of school, and picking up shifts at the local diner. But when April realizes she's finally had enough enough of her selfish, absent father and barely surviving in an unfeeling town she decides to make a break for it. Stealing a car and with only her music to keep her company, April hits the road, determined to live life on her own terms.
She manages to scrape together a meaningful existence as she travels, encountering people and places she's never dreamed of, and could never imagine deserving. From lifelong friendships to tragic heartbreaks, April chronicles her journey in the beautiful music she creates as she discovers that home is with the people you choose to keep.
"The People We Keep Suggested" Reading
TEENS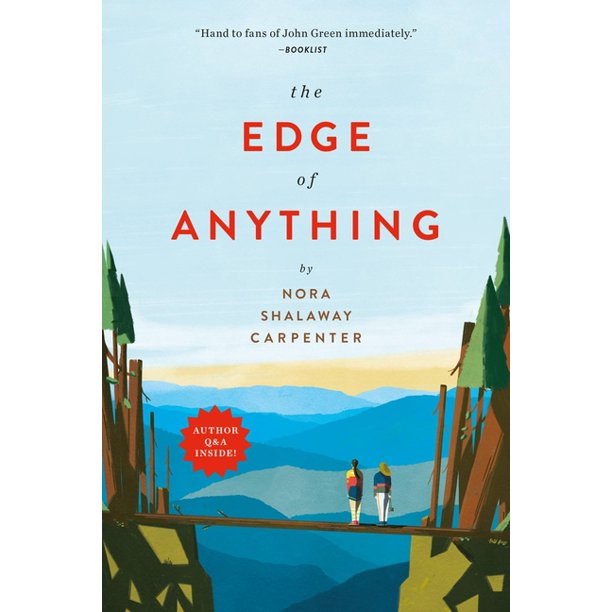 The Edge of Anything by Nora Shalaway Carpenter
Len is a loner teen photographer haunted by a past that's stagnated her work and left her terrified she's losing her mind. Sage is a high school volleyball star desperate to find a way around her sudden medical disqualification. Both girls need college scholarships. After a chance encounter, the two develop an unlikely friendship that enables them to begin facing their inner demons. But both Len and Sage are keeping secrets that, left hidden, could cost them everything, maybe even their lives. Set in the North Carolina mountains, this dynamic #ownvoices novel explores grief, mental health, and the transformative power of friendship.
"The Edge of ANything" Suggested Reading
Community Read 2023: Mental Health, Sports and Photography
PRETEENS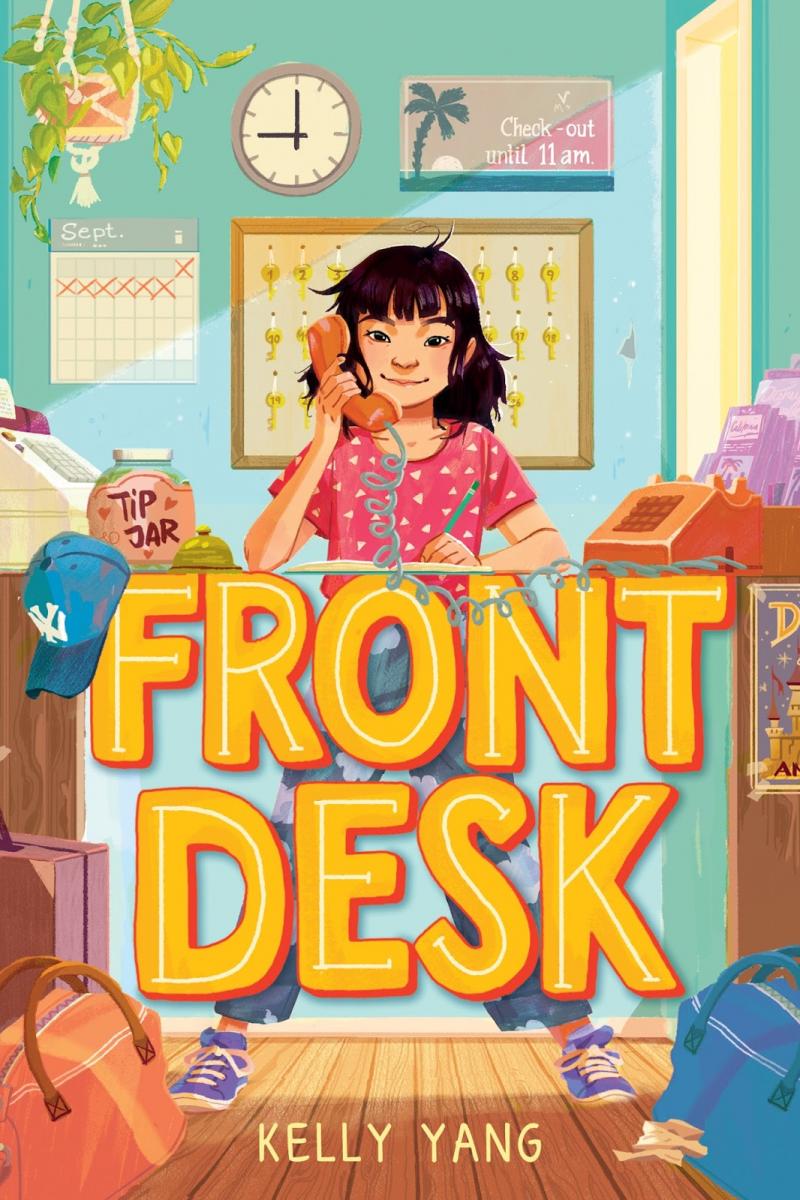 Front Desk by Kelly Yang
Mia Tang has a lot of secrets.
Number 1:
She lives in a motel, not a big house. Every day, while her immigrant parents clean the rooms, ten year old Mia manages the front desk of the Calivista Motel and tends to its guests.
Number 2:
Her parents hide immigrants. And if the mean motel owner, Mr. Yao, finds out they've been letting them stay in the empty rooms for free, the Tangs will be doomed.
Number 3:
She wants to be a writer. But how can she when her mom thinks she should stick to math because English is not her first language?
It will take all of Mia's courage, kindness, and hard work to get through this year. Will she be able to hold on to her job, help the immigrants and guests, escape Mr. Yao, and go for her dreams?
 
"Front Desk" Suggested Reading
CHILDREN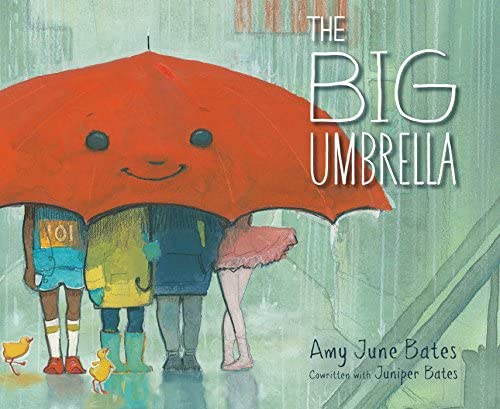 The Big Umbrella by Amy June Bates
By the door there is an umbrella. It is big. It is so big that when it starts to
rain there is room for everyone underneath. It doesn't matter if you are tall.
Or plaid. Or hairy. It doesn't matter how many legs you have.
Don't worry that there won't be enough room under the umbrella. Because
there will always be room.
"The Big Umbrella" Suggested Reading
Read the books, then meet the authors!

Community Read Presents author Nora Shalaway Carpenter
Tuesday, March 7, 2023 at 5:30 p.m.
South County Regional Library
Calling all teen readers and writers! Celebrate Community Read by participating in an engaging and interactive program with Nora Shalaway Carpenter, author of The Edge of Anything! Learn about her writing process and inspiration for the book. Do not miss out on this incredible opportunity to meet the author and be a part of an amazing experience! Registration is required, and space is limited. This program will be in-person at South County Regional Library and is limited to teens ages 12 to 18.
Register for Nora Shalaway Carpenter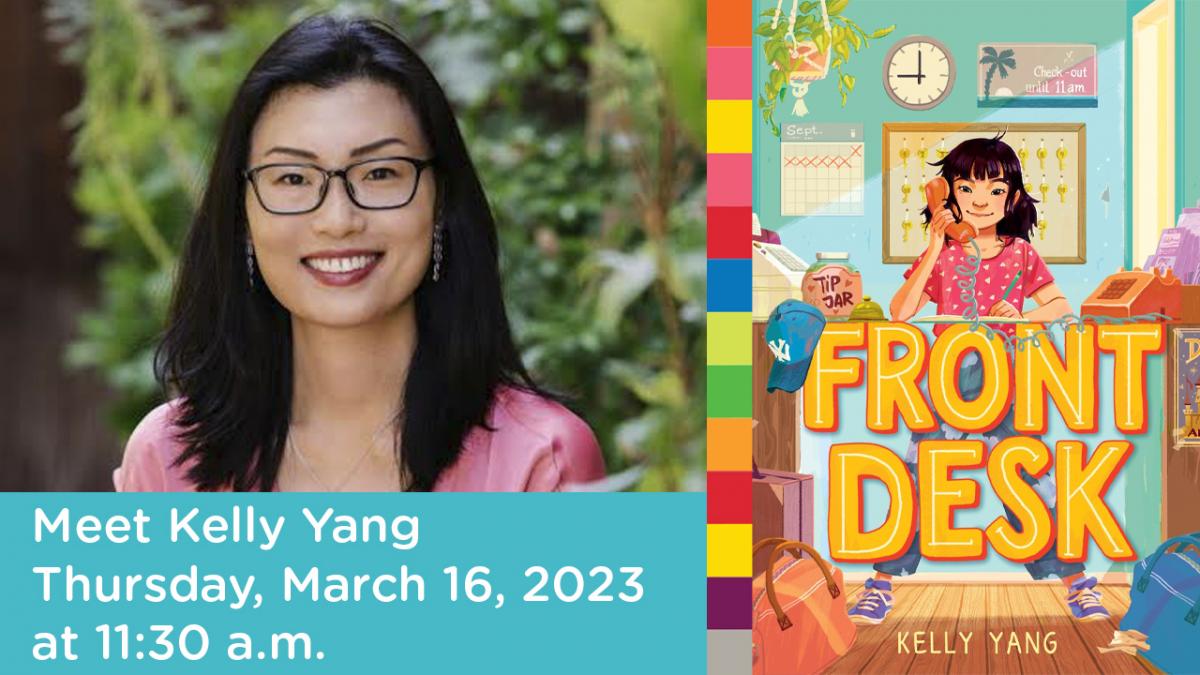 Community Read Presents author Kelly Yang
Thursday, March 16, 2023 at 11:30 a.m.
Online event
Join us for this special, live-only event with Kelly Yang, #1 New York Times bestselling author of the Front Desk series, including Front Desk, Three Keys, Room to Dream, and Key Player. Kelly Yang will be talking about themes of friendship in Front Desk and her history. She'll also have a short Q&A at the end of the program. This program will not be recorded, so make sure to attend on either the Library's YouTube or Facebook page to view this amazing event! 
View the links below to watch the event livestream!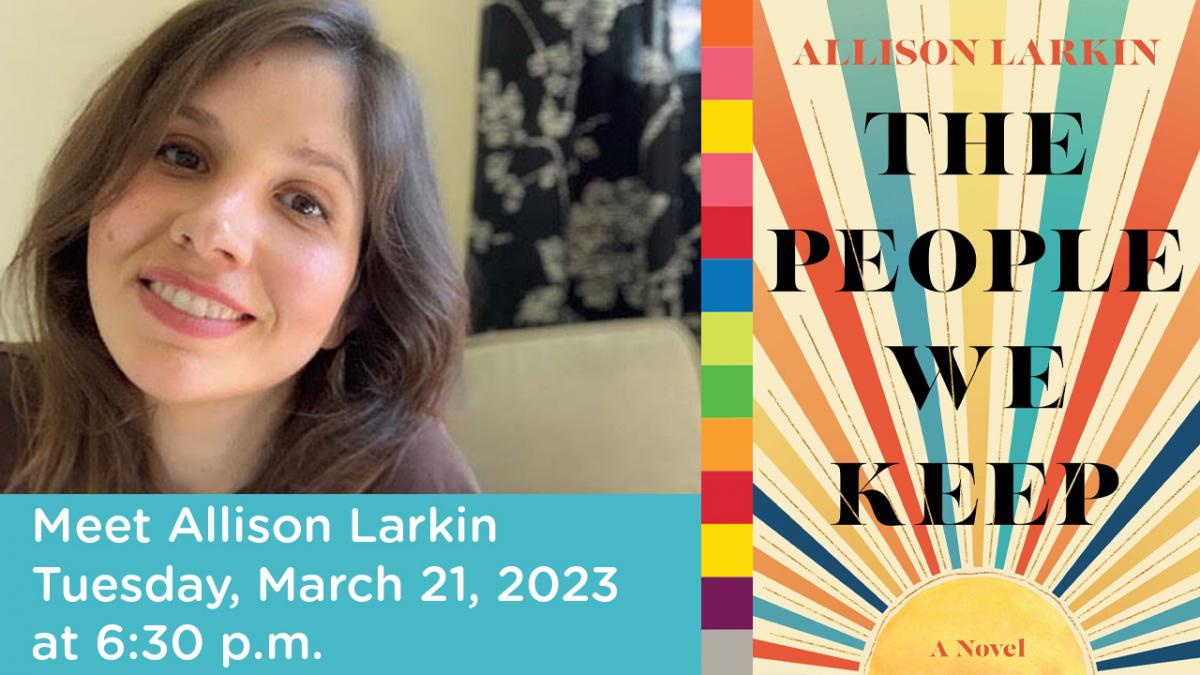 Community Read Presents author Allison Larkin
Tuesday, March 21, 2023 at 6:30 p.m.
Online event
Join Charlotte Mecklenburg Library and Allison Larkin as we discuss this year's signature Community Read title, The People We Keep. Discover April's musical journey as she yearns to belong and learns that finding home happens with the people you choose to keep along the way. Register below to win a chance to have Allison Larkin stream into your book club!
Register here for Allison larkin
View the links below to watch the event livestream!