Thumbnail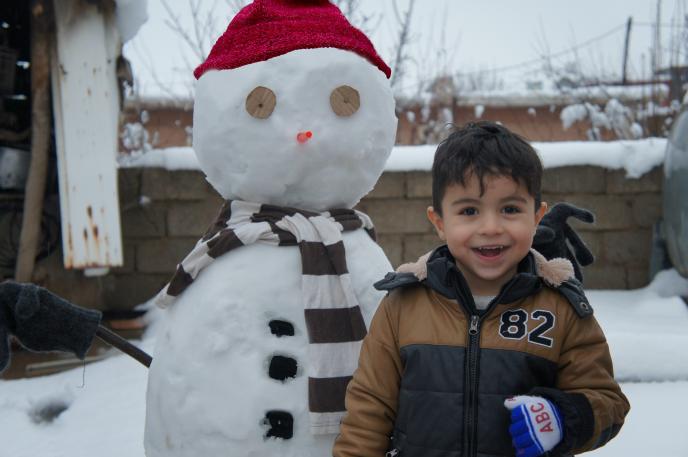 Spend Winter Break with Charlotte Mecklenburg Library
November 24, 2021
It's the holiday season and you know what that means: decorating, holiday baking, present wrapping, holiday gatherings, and...11 days off from school! While Winter Break is a much-needed respite from the hustle of school, you may hear these dreaded words (albeit hopefully not on your first day off) from the students in your household: "I'm SO bored!". Luckily, we've got you covered at Charlotte Mecklenburg Library to keep children engaged in creative, educational, and fun free programming this Winter Break.
Storytime Fun
Charlotte Mecklenburg Library is known for fabulous daily storytimes featuring songs, rhymes, books, and movement activities that support literacy skill development and help foster a love of books and reading in your child. During Winter Break our Library staff facilitate Winter themed Storytimes sure to capture your child's attention! Register online by clicking the links to these upcoming Storytimes during Winter Break: Visit with Santa Storytime, Winter Wonderland Storytime, Grandparent Celebration Storytime, Winter Celebration Storytime, and The Snowy Day Active Reading Storytime! Storytimes will also be live streamed on Tuesdays and Thursdays at 9:30 a.m. on ImaginOn Library's Facebook page, and YouTube page. Participate with the entire family to add excitement to your Winter Break!
Educational Programs 
Charlotte Mecklenburg Library programs are also educational to keep your child's academic skills sharp! Rookie Science programs and STEAM 101 programs are available this Winter Break to learn and develop creativity and critical thinking skills. Register online and stop by the library branch listed to pick up a packet of supplies to use during the virtual program! Feel free to participate as well by using supplies from home. Make a glitter bottle art project, an exploding snowman, holiday shower bath bombs and more by participating in these enjoyable and educational virtual programs with your favorite Library staff. Programs are available to celebrate the New Year as well! Participate in a fun puppet show or a countdown to New Year's Eve program.
Programs for All Ages
Do you have a preteen or teen out of school for Winter Break, too? Programs are available to fill your preteen or teen's winter break also! Participate in gaming programs, mock interview sessions to prepare for a job interview, writing programs and more. You'll want to save the date for our Winter Break Read-In as well! Parents and Caregivers should also take advantage of free programming at Charlotte Mecklenburg Library by browsing our vast array of programs on our online calendar.
Come Visit
If you need to get out of the house, your whole family is invited to come visit your nearest Library branch! Libraries are open every day for you to browse the collection as a family, or save time by placing your books on hold online so they are ready for you to pick up when you arrive. Not sure what books to check out? Ask our Library staff! Library staff love to share book recommendations and point your child in the right direction. Staff members also curate lists of books online that are a great place to start! Check out and read a great book this Winter Break.
We hope you will consider spending time with us this Winter Break and exchange your child's dreaded boredom to enthusiastic amusement at all that Charlotte Mecklenburg Library has to offer!
--
This blog was written by Elyse Berrier, library program coordinator at Charlotte Mecklenburg Library.