Thumbnail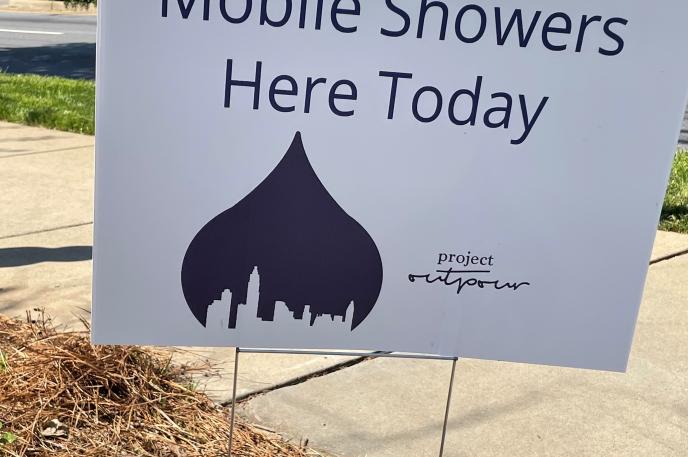 Project Outpour provides showers to people in need
June 30, 2021
Update: This blog was updated on September 2, 2021 to include information about new sites serviced by Project Outpour
When we think of ways to give back to our community, our minds often go to the usual efforts: donating clothes, money, supplies, time and food to people in need of resources. These contributions are integral in providing aid to our community members, but I'd be remiss to not mention a local nonprofit that's taking their assistance to another level.  Project Outpour provides showers and hygiene services to Charlotte residents experiencing homelessness – and they're doing it from Charlotte Mecklenburg Library's Allegra Westbrooks Regional Library branch located at 2412 Beatties Ford Road, Charlotte, NC 28216.
What ties the work of Project Outpour to the Library is the strength of their collective missions and core values. Not only do they believe in the work they're doing - they're passionate about it.
The goal of Project Outpour, founded by Laureen Sherwood in 2018,  is to help others while acknowledging their existence. As advocates for human rights and organizations with overlapping core values, it makes sense that this partnership, committed to preserving the dignity of those helped by ensuring access to mobile showers, alleviating suffering and holistic health and wellbeing, was established to care for the community in April 2018.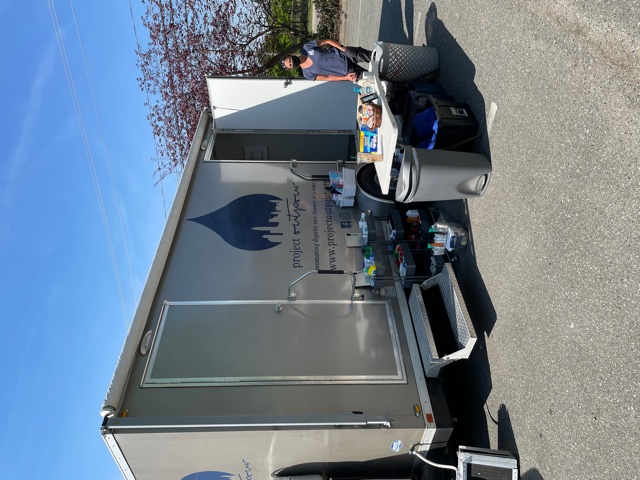 "This particular service doesn't judge you or ask you (questions), it's free," Allegra Westbrooks Regional Library Branch Leader Hannah Terrell told WFAE. "I think it's perfectly aligned with our model of access for the community."
According to the same WFAE article, more and more Charlotte residents are experiencing homelessness. According to 2021 Mecklenburg county data, 3,022 people were experiencing homelessness in January with and 3,263 people experiencing homelessness by the end of April. It's evident more than ever that services provided by Project Outpour and Hope Vibes are vital to the local community.
Access the Project Outpour mobile trailer Those in need of Project Outpour services can find the mobile trailer, managed by Project Outpour's Chief Dignity Officer Laura Gorecki, four times a week from 10:30 a.m. to 1 p.m. The weekly schedule is as follows:
Tuesday - First Christian Church in Dilworth, 1200 East Blvd., Charlotte, 28203
 Wednesday -  Allegra Westbrooks Regional Library – Beatties Ford Road, 2412 Beatties Ford Road, Charlotte, 28216
Thursday - Memorial Methodist Church, Charlotte, 28205
Friday - Hickory Grove Library, 5935 Hickory Grove Road, Charlotte, 28215
Click here to learn more about Project Outpour
Recipients of Google Fiber Digital Equity Funding
In addition to mobile showers and hygiene services, Project Outpour, along with Hope Vibes Charlotte, another local nonprofit providing mobile laundry and hygience services to people experiencing homelessness in the Charlotte-Mecklenburg region, recieved Google Fiber Digital Equity funds through Charlotte Mecklenburg Library to outfit their mobile units with Wi-Fi access - helping to reduce barriers to equitable digital access to resources and information in the community. Hope Vibes, founded by Emmanuel and Adrienne Threatt, operates the "The Hope Tank" which provides services, accompanied by a Hope Vibes volunteer. You can follow the organization on Facebook, Instagram and Twitter at @HopeVibesCLT to stay current on Hope Tank dates, times and locations.
Want to learn more about Hope Vibes? Click here.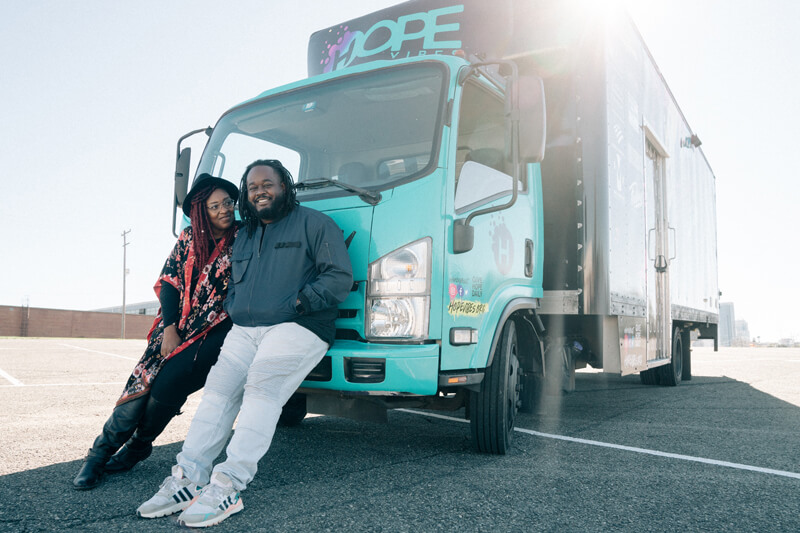 Photo of Adrienne and Emmanuel Threatt with The Hope Tank courtesy of thebestofclt.com.
--
This blog was written by Asha Ellison, marketing and communications specialist with Charlotte Mecklenburg Library.