Thumbnail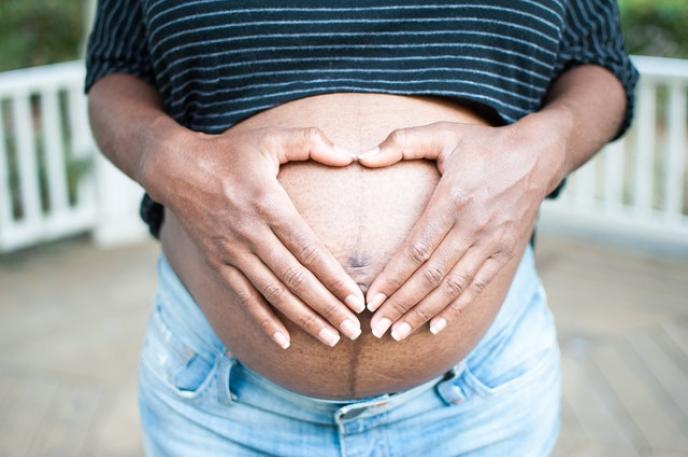 Prioritizing Black maternal health
September 1, 2021
This blog was written as part of Charlotte Mecklenburg Library's Black Lives Matter program initiative. Learn  more about the program and corresponding events here.
Pregnancy should be a time of excitement and hopefully a pleasant experience for expectant mothers. Sure, there can be complications, uncertainty and unexpected health concerns. However, there should be measures to assist mothers with their overall well-being with those kinds of risks. During this time, mothers-to-be need much support and care as they go through this journey, and help from family, friends, and the health care systems set in place is necessary to provide the needed kind of care. So, many factors play a role in supporting maternal health during and after pregnancy, but what happens when there are inequalities in the health care system against women?
Sadly, there are numerous disparities in the health care industry for pregnant women, especially for Black women. The mortality rate for Black women during and after pregnancy is alarming compared to white women and other races. Despite some Black women being high-income earners, they too can succumb to the inequalities in healthcare. Bias, negligence, discrimination and dismissive attitudes towards Black women's legitimate concerns about their health are problematic. 
As reported by the CDC (Centers for Disease Control and Prevention), around 700 people die during pregnancy or within the first year after delivery. It is reported that 50,000 women experience severe pregnancy complications that impact their overall health.
Preventative care is necessary. Black women should have access to adequate healthcare and be informed about the best options for their health through the duration of their pregnancy and healthcare providers should be attentive and listen to the needs of expectant mothers to better advise them. 
According to National Partnership for women & families (2018), "Black women are three to four times more likely to experience a pregnancy-related death than white women." Also, the care that Black women receive during pregnancy is significantly lower than that of white women. Furthermore, Black women are most likely to suffer from preventable diseases and lifelong health issues, including cardiovascular disease, diabetes and hypertension. Systemic racism and biases in the health care industry, low work wages, little to none or limited health insurance and poverty can all be detrimental to the health of Black women. Hospitals that typically serve a predominately Black population offer substandard maternity care.
How do we address these and other disparities, and what services are available in our community?
One way is through awareness, empirical research monitoring the health care industry, organizations advocating for adequate health care for Black women and overall health care reform.
MINE-R-T Doula Company, founded by Kira Kimble, is headquartered in Charlotte, NC and provides numerous services that address pregnant women's essential needs. Kira advocates for the needs of Black women and is also a founding member of the National Black Doulas Association. 
Support systems need to be in place to address Black maternal health concerns. Combating these disparities that Black women face with their maternal health will need more awareness with radical and substantial changes implemented in health care, including diversity training.
So, how can Black maternal health be supported?
Here are some actionable measures that expectant mothers and healthcare providers can apply.
Consult with medical providers and express your needs and health concerns
Seek out the best obtainable medical services in your area
Understand your employment benefits and insurance coverage during and after pregnancy
Reach out to reliable family and friends
Medical providers should inform pregnant mothers about health risks and how to manage chronic illnesses
Search for local agencies that provide services for expectant mothers
The Library will also host a program hosted by University City Regional Library staff called "Self-Care for Black Mothers During and After Pregnancy" on Tuesday, September 7, 2021. Register for that program below:
For more information and resources on this topic, please visit:
https://www.cdc.gov/healthequity/features/maternal-mortality/index.html
https://www.nationalpartnership.org/our-work/health/reports/black-womens-maternal-health.html
--
This blog was written by Alicia Finley, library associate at University City Regional.