Thumbnail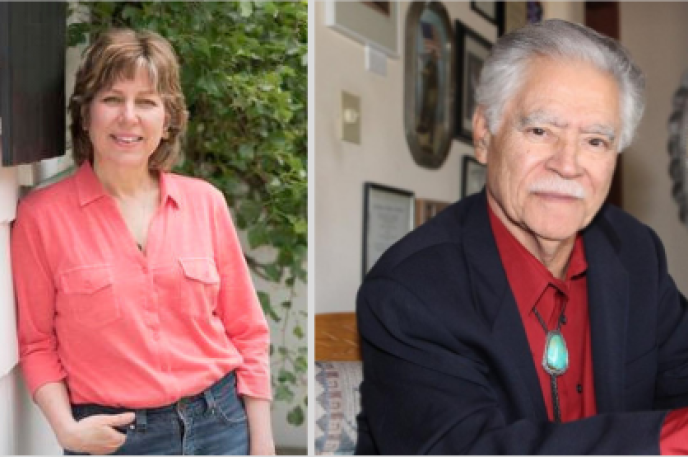 Hispanic detectives step up in Mystery Fiction
October 11, 2019
As Hispanic Heritage Month (September 15-October 15) comes to a close, Charlotte Mecklenburg Library customers can continue the celebration in a fun and mysterious way. The popular genre of mystery and detective fiction offers literature, highlighting Hispanic detectives,  all year long.  With titles available in print and e-books, and Hispanic detectives spanning California to New York, the Library has the genre covered.
Two writers in particular, Suzanne Chazin and Rudolfo Anaya, have the most material with four novels each. Chazin's detective stories are currently ongoing with a new novel scheduled for release next year. 
Chazin's mystery series features a Puerto Rican police detective working in upstate New York named Jimmy Vega. Her novels are set in Lake Holly, NY, which typically has peaceful race relations, but draws Jimmy into volatile cases among undocumented immigrants within its Latino community. The crimes are viewed from varying perspectives as Jimmy, on occasion, is pitted against his girlfriend, Adele, former lawyer and the director of the local Latino community center. 
Described as intricately plotted and issue-oriented stories by Novelist Plus, a comprehensive reader's advice resource, Chazin's website states her immigrant background inspired her to create the Jimmy Vega series. The writer, the daughter of immigrans, has a Russian father and English mother, but has volunteered for several years at an immigrant outreach center near her home.           
Anaya's books comprise another suspenseful series, but markedly differ from Chazin's with his lush and lyrical writing style according to Novelist Plus. Most of his detective stories were published in the 1990s, with the last released in 2005. The stories feature Chicano private investigator, Sonny Baca. Set in Albequerque, New Mexico, the novels have elements of crime, murder and spirituality as Sonny experiences dreams which guide him as a detective. Novelist Plus also notes that Anaya's writings feature literal and symbolic journeys, with blurred lines between what is real and imaginary -- as seen in the Sonny Baca series.
Those Hispanic mysteries, however, do not stop with books by Chazin and Anaya. For a broader examination of mysteries featuring Hispanic characters, explore this list of 12 novels. Options for teens are also available. Find mystery fiction in the form of short stories with You Don't Have a Clue: Latino Mystery Stories for Teens.
--
This blog was written by Lawrence Turner, librarian at Charlotte Mecklenburg Library.