Thumbnail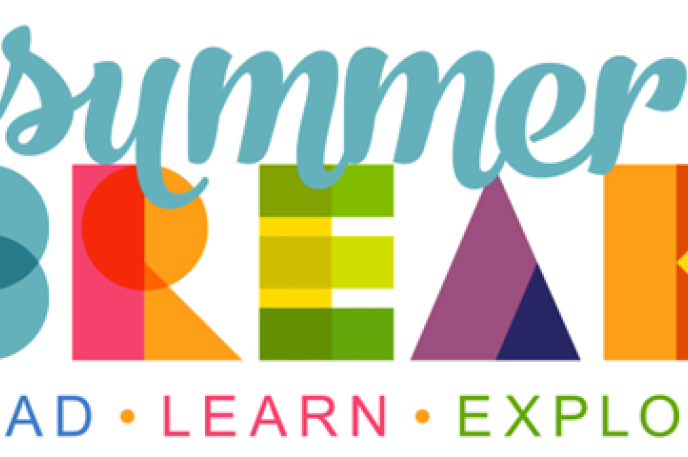 Fun and Prizes this Summer with Summer Break
June 12, 2023
Summer Break starts June 1st and ends July 31st. Register for the challenge online by visiting cmlibrary.beanstack.org or downloading the app, Beanstack Tracker. Your account allows you to track reading time and learning activities to collect virtual badges. Even tracking Queen Charlotte can be logged into Beanstack as an activity. There is fun and incentives for everyone this summer!
For our youngest community members there is an updated Bingo challenge for Wee Readers (age 0-4). Track reading and activities using the app or a bingo card picked up at any branch! Wee Readers who complete the challenge by completing the entire bingo board get to choose a book.
This year there are some fantastic prizes for participating and completing Summer Break thanks to our sponsors: Wendy's, Charlotte Football Club, and the Charlotte Mecklenburg Library Foundation. Just for registering participants receive a Wendy's Frosty Jr. Coupon and a Charlotte Football Club sticker!
New this year are mid-level prizes! When a participant earns 600 points, they're eligible for a Charlotte Football Club Sports Flyer (ages 5-17) or a magnetic bookmark (ages 18+).
Completing the challenge (earning 1200 points), children and teen participants can choose between a book or water bottle. Adults can choose between a water bottle, drawstring bag, or a notebook with a pen.  All prizes are available while supplies last.
Saving the best for last! There are two bonus prizes for participants and readers ages 5 to 17! A drawing for a 4-pack of tickets to a Charlotte Football Club game, with one 4-pack per branch! The second bonus prize is for the top 20 readers of Summer Break, they will be given the opportunity to tour the Charlotte Football Club stadium.
Sign up today and start logging your reading and activities to join in on the fun and help us reach our community reading goal of 10 million minutes!
Exciting Programs
Though our Summer Break 2023 program can be completed entirely online, our libraries are hosting some wonderful programs this summer. Check out these upcoming programs.
Comments? Questions?
Are you having problems with the Summer Break 2023 website or your account?  Do you have questions about the program?  Feel free to call your local branch or email us at [email protected] for help or feedback.
The 2023 Summer Break program is brought to you by Charlotte Mecklenburg Library with additional support from Wendy's, Charlotte Football Club and the Charlotte Mecklenburg Library Foundation.