Friday, October 4th, 2019
Celebrate at the North County Regional Library Fall Fest and Grand Re-Opening on Saturday, October 26, 2019 with ribbon cutting at 10 a.m.!
Now that North County Regional Library is open, we're ready to celebrate! Join us on Saturday, October 26, 2019 for a Fall Fest and Grand Re-Opening from 10 a.m. – 2 p.m.*
Festivities include:
Ribbon Cutting Ceremony at 10 a.m.
Tours inside the branch
Outside activities - food truck, inflatable bouncy toys, community vehicles

Wrap'N' Roll Food Truck
Johnson & Wales University – sweet treats table
A Bounceable Time – jumbo soccer darts, foot darts & hoop zone Basketball toss
The Raptor Center w/ Raptors in Art: Visitors learn how raptors have inspired artists throughout the world in different cultures and time frames. They play a sorting game trying to figure out which artwork represents which kind of raptor. They also get to make owl sculptures using homemade play dough
Bailey Middle School Band

Inside activities - local community partners, face painting and more

Storm troopers
Children's exploration map
Photo-op stations - including Queen Charlotte (#QueentakestheQueen)
Smart Start Dolly Parton cutout for Imagination Station project
Huntersville Park & Rec
Childrens' storytimes
makerspace
Adult Services' scavenger hunt
What to see?
North County Regional Library increased by 1,860 square feet to nearly 24,860 square feet. You can tour all the redesigned spaces for children and teens including a new Teen Loft, a makerspace room, an expanded community room, individual and group study rooms and collaborative spaces, a vending café, and a patio and terrace. New features include free Wi Fi, audio-visual capabilities and a public computer lab. A new exterior book/materials drop is part of the new traffic flow in the parking lot. The North County Regional Library is also updated with an efficient checkout system using radio frequency identification (RFID) and an automated materials handling (AMH) unit.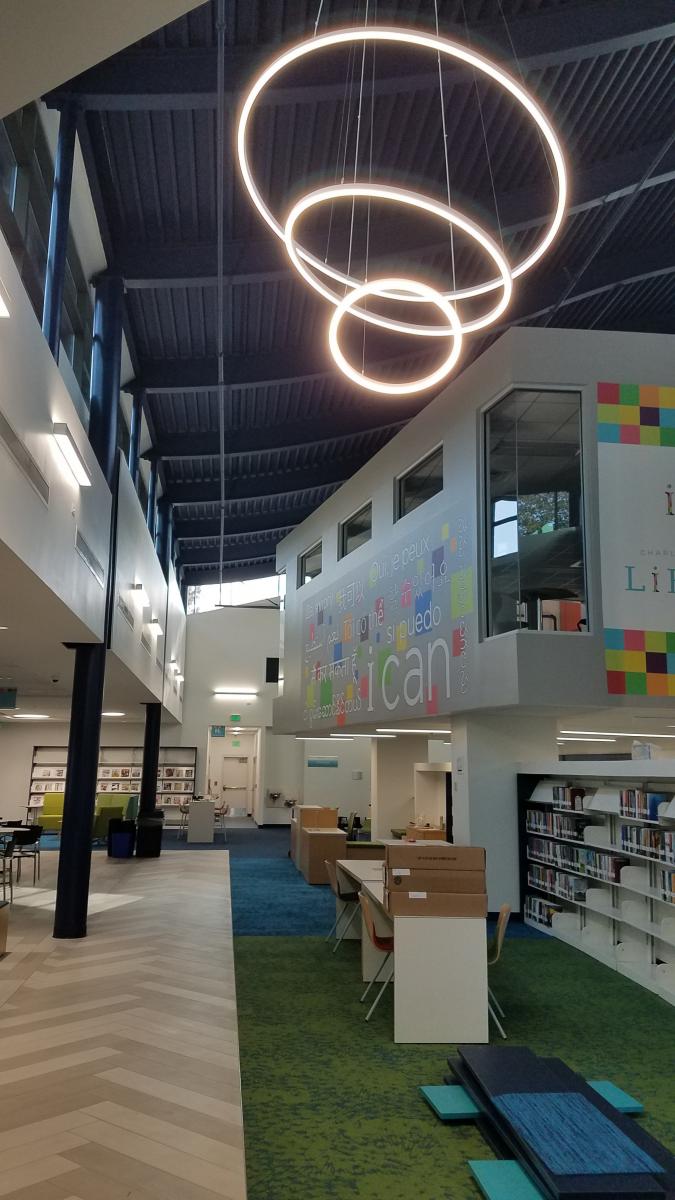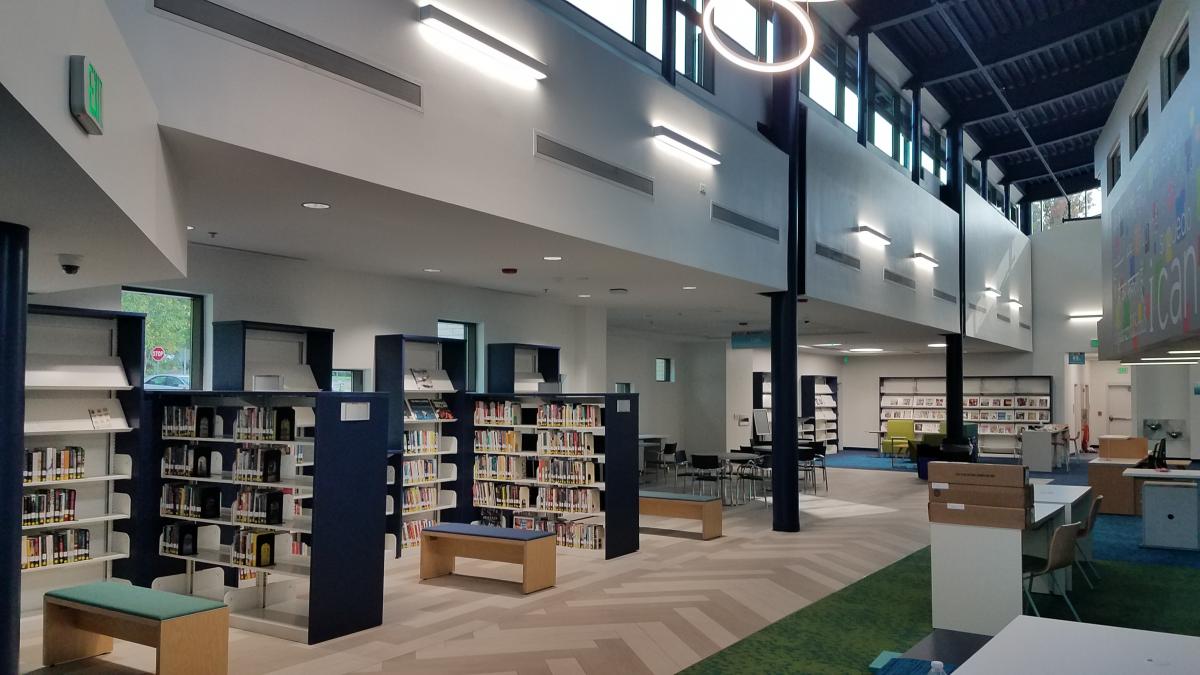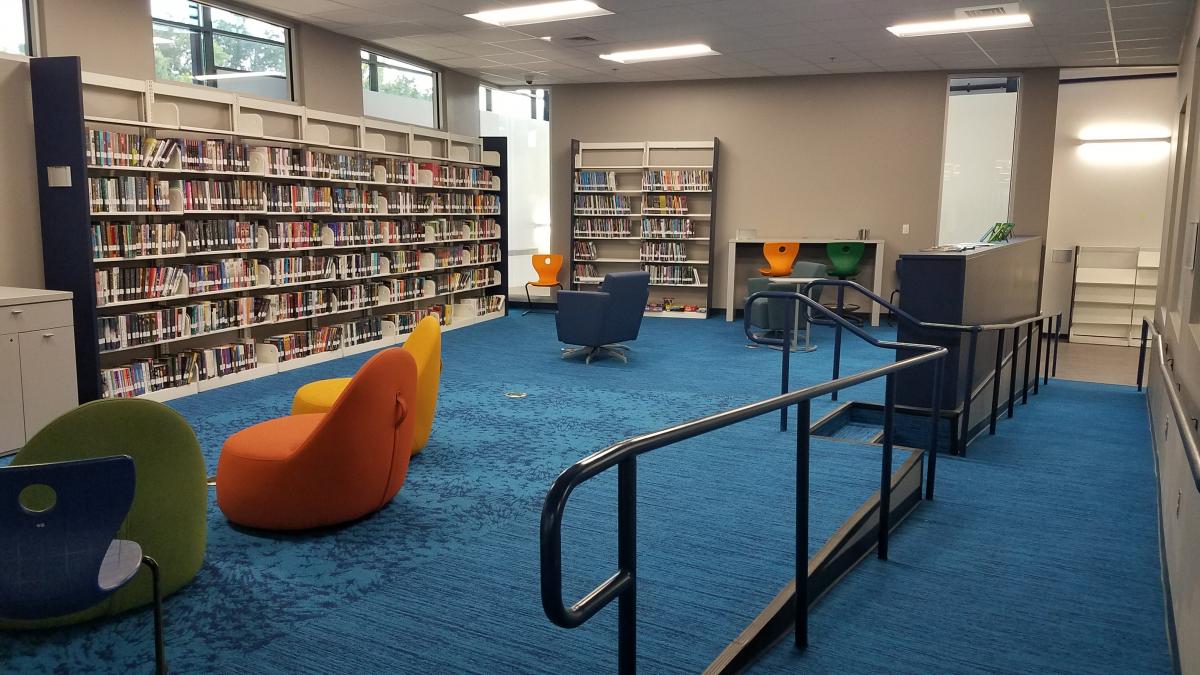 Library hours
Starting October 7, North County Regional Library will resume normal operating hours. The Library will be open Mondays through Thursdays 9 a.m. - 8 p.m.; Fridays and Saturdays 9 a.m. - 5 p.m.; and Sundays 1 p.m. - 5 p.m. Hours may vary in summer. 
See you at North County Regional soon!
*The branch will be open on Saturday, October 26, 2019 for regular operating hours from 9 a.m. – 5 p.m.