Thumbnail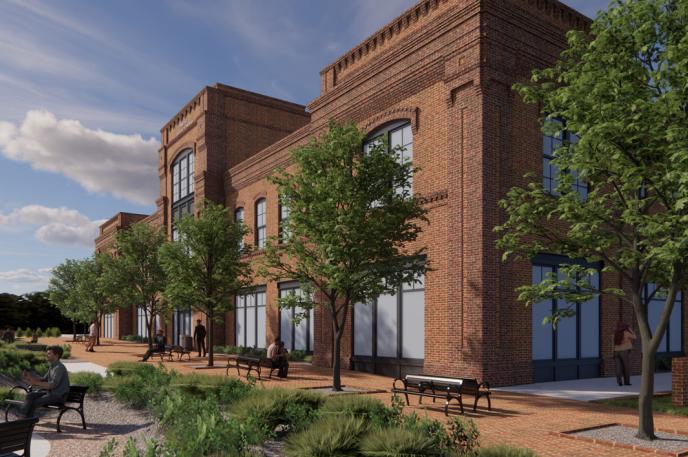 Come visit the new Pineville Branch and attend the grand opening celebration
November 8, 2022
This blog was written by Darrell Anderson, marketing and communication specialist for Charlotte Mecklenburg Library
Did you know there is a new Charlotte Mecklenburg Library branch located in the heart of Pineville? Well, now you do!
Located at 505 Main Street in the heart of Pineville, this 18,000 square foot community branch is home to a vast collection of print and digital materials. The building is unique in that it shares space with Pineville's Town Hall which is located on the upper level with the Library utilizing the lower half of the building, making it a true community space. Inside you'll find the same friendly staff and great programming and resource options the Library is known for.
Join us for our grand opening celebration on Saturday, December 10 from 11a.m.-3 p.m. with a day of fun for the entire family. Enjoy programs, games, entertainment and more as we invite the entire community to visit the new Pineville Branch. We hope to see you there!
Check out our schedule of events below:
Family Storytime 11-11:45 a.m. | Program Room 
Paw To Read 12-1 p.m. | Program Room
Face Painting/Henna 12-2 p.m. | Face Painting in Children's area (public floor) | Henna in Teen area (public floor)
Photo Booth 12-3 p.m. | Vending area
B-Rad Magician  1-1:45 p.m. | Community Room
Self-Guided Tour all-day | Goody bag handout after tour is complete at front desk
Activities (craft) for kids 11-3 p.m. | Program Room & Foyer
Consider helping us stock the shelves at Pineville through a donation to the Charlotte Mecklenburg Library Foundation. A gift of $25 puts a new book on the shelf and will include a bookplate personalized with your name and, if you like, a tribute to a friend or family member.