Thumbnail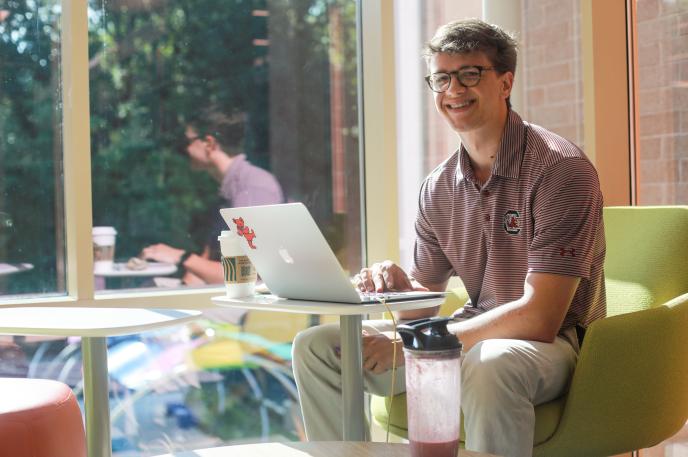 College students: 6 reasons to get a FREE Library card
November 29, 2021
The college learning experience begins in the classroom, but it doesn't end there. Libraries are the destination for students and researchers to access databases, journal articles, computers, study spaces, online learning, and more.  
You may visit your college campus library usually, but you don't want to miss out on what the Charlotte Mecklenburg Library branches have to offer. Library cards are free for students and teachers in Mecklenburg County across all 20 library branches.  
Here are six reasons why you should get a free library card today: 
Research databases: Here at the Library, we offer an electronic database with a plethora of information. They are a valuable research tool that provides you with a near-endless supply of journals, articles, scholarly texts, case studies, and many more. There are even research databases for aspiring entrepreneurs with start up plans, video clips, journals, and business cases. In fact, you can access research databases 24/7 in your home, dorm, or anywhere you have an internet connection. Learn more. 
Computers, internet connection and study spaces: You may already have these on your campus, but it never hurts to have a backup plan. The Library offers free computer access, Wi-Fi connectivity, and a quiet place to work. With your free library card, you can also access mobile hotspots in case you are travelling or need access to the Internet. Learn more. 
Expert help: Librarians truly are the best! They can help you locate library materials, offer expert research advice, and inform you about special programs or activities that might interest you. In general, everyone needs an expert occasionally! Visit one of our library branches to visit a librarian. 
Online learning: Do you want to earn a certificate and stand out in your internship or career aspirations? Or maybe learn a new language? Even if you just feel like learning something new, then you will benefit from our online learning resources. With your library card, you will have free access to a wide variety of online courses and tutorials. 
History and genealogy resources: Explore the past with the Library that offers the most genealogy resources of any public library in North Carolina, plus free access to ancestory.com's library edition. The Robinson-Spangler Carolina Room offers a wide variety of historical information about Charlotte, NC and beyond. Have a glance at some of the collections that the Carolina Room has to offer here. 
Free entertainment: College students are busy and need a little time to unwind sometimes. With your free library card, you can access our extensive Digital Library, which includes movies, e-magazines, music, e-books, and audiobooks. These are great, free resources you can use to unwind and refresh.   
Interested in owning your very own Charlotte Mecklenburg Library Card? Fill out our online application. 
College students are eligible for a free Library card (even virtually) if:  
The Library card application is submitted using this form. 

Identification (driver's license or student ID) is attached, along with proof of enrollment at the following universities: The University of North Carolina at Charlotte, Central Piedmont Community College, Johnson C. Smith University, Johnson and Whales University, and Queens University.  
Here are the ways you can show proof of enrollment (in addition to submitting a photo ID) 
A postmarked piece of mail addressed to you at your local address. 

A utility bill with your name and local address. 

A tuition statement (listing your name) for this semester. 

A class schedule (listing your name) for this semester.
--
This blog post was authored by Taylor Gantt, marketing and communications intern at Charlotte Mecklenburg Library.