Thumbnail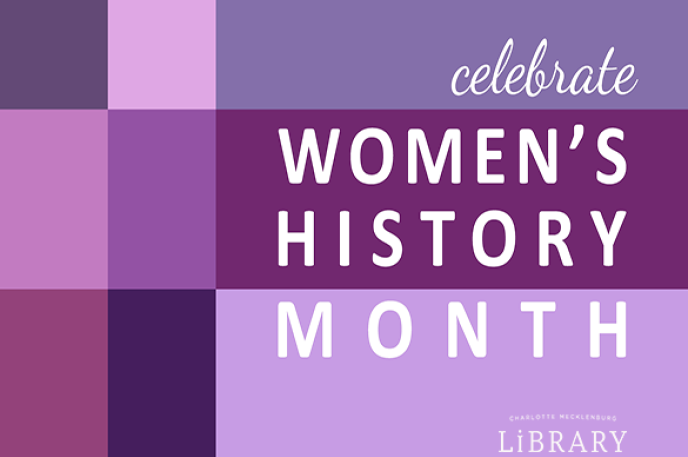 Celebrate Women's History Month with Charlotte Mecklenburg Library
March 1, 2021
It's National Women's History Month!
Celebration of women's contributions to and successes in American history was first observed in Sonoma, California's school district in 1978. The celebration consisted of weeklong festivities that included a parade and a "Real Woman" essay contest that recognized women's achievements in culture, history and society.   
By 1980, President Jimmy Carter issued a presidential proclamation declaring the first week of March as National Women's History Week. The following year, the U.S. Congress established National Women's Week as a national celebration. In 1987, the National Women's History Project petitioned for a monthlong celebration, which the organization was successfully granted.  
International Women's Day, celebrated on March 8, has been observed since 1911 and sponsored by the United Nations since 1975. 
There are countless women in Charlotte's history that made a lasting impact on our community. Here is a list of some of those women and their accomplishments: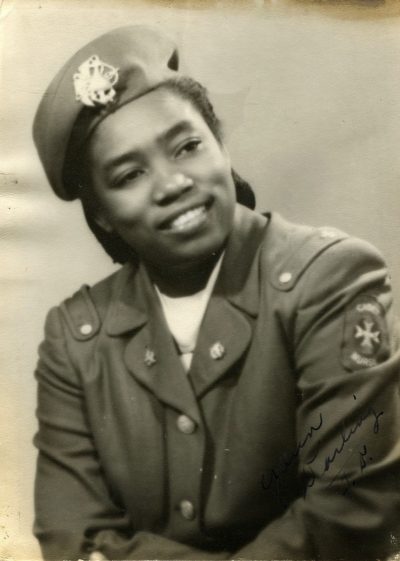 Thereasea Clark Elder (1927-2021) grew up in the Greenville neighborhood in Charlotte, NC. She attended West Charlotte High School, studied nursing at North Carolina Central University in Durham, and completed a certification program in Public Health Nursing at UNC-Chapel Hill. While in Durham, Elder enlisted in the United States Cadet Nurse Corps at Lincoln Hospital School of Nursing. She moved back to Charlotte where she worked at Good Samaritan Hospital after graduation, later accepting a job as a public health nurse for Mecklenburg County in 1962. She is remembered for her leadership in breaking the color barrier in the County's public health service. Elder was also active in her community, serving in the National Association of Negro Business and Professional Women and on the Board of Greater Carolinas Chapter of the American Red Cross.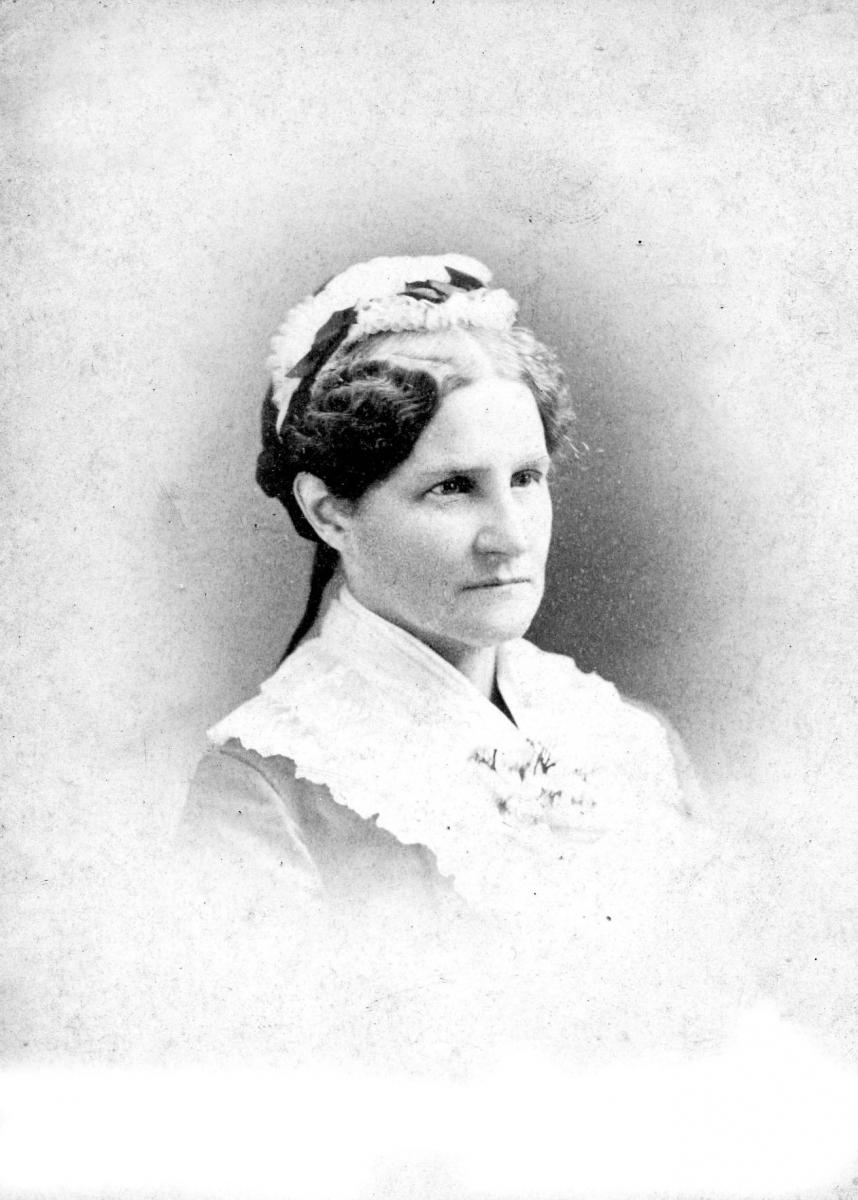 Jane Smedberg Wilkes (1827-1913) is remembered as the Godmother of Charlotte Hospitals. Among her many charitable works, Wilkes was especially interested in improving medical care in the community. Like so many women of her day, she volunteered at one of the local military hospitals during the Civil War. In 1878, she joined a group of local women from St. Peter's Episcopal Church to establish St. Peter's Home & Hospital. A tireless fund-raiser, Mrs. Wilkes often asked wealthy relatives in the North for donations to finance hospital improvements. In 1888, the money she raised allowed Wilkes and her supporters to open Good Samaritan Hospital, North Carolina's first hospital for Black patients.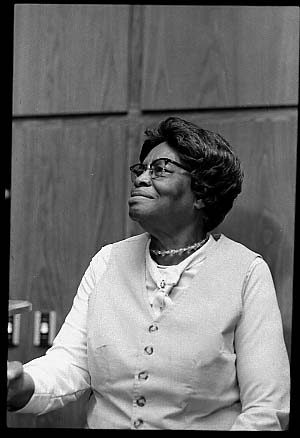 Anita Stroud (c1899-1984) grew up in poverty in South Carolina and decided to dedicate her life to children in need, especially during the holiday season. For half a century, she hosted after-school programs and organized activities to care for at-risk children in Charlotte. She also organized holiday dinners and festivities, so her "children" never missed out on winter celebrations. The Anita Stroud Foundation has continued her work since her death in 1984.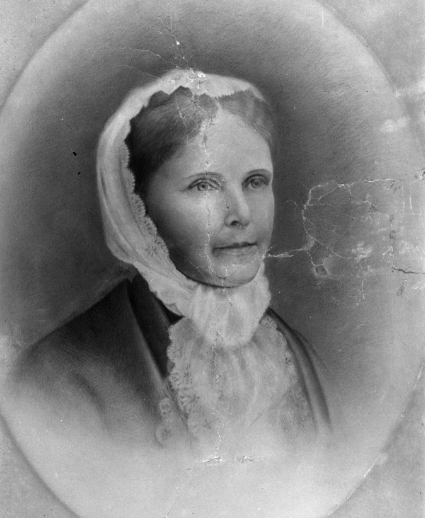 Harriet Morrison Irwin (1828-1897) attended Salem Female Academy in Winston-Salem for college, where she studied literature, religion, history, and some math, among other subjects. Harriet enjoyed writing and submitted articles to The Land We Love, Charlotte's first magazine. In addition to writing, she had a passion for engineering and architecture. In 1869, she designed and received a patent for a hexagonal house. She was the first woman to receive an architectural patent in the United States.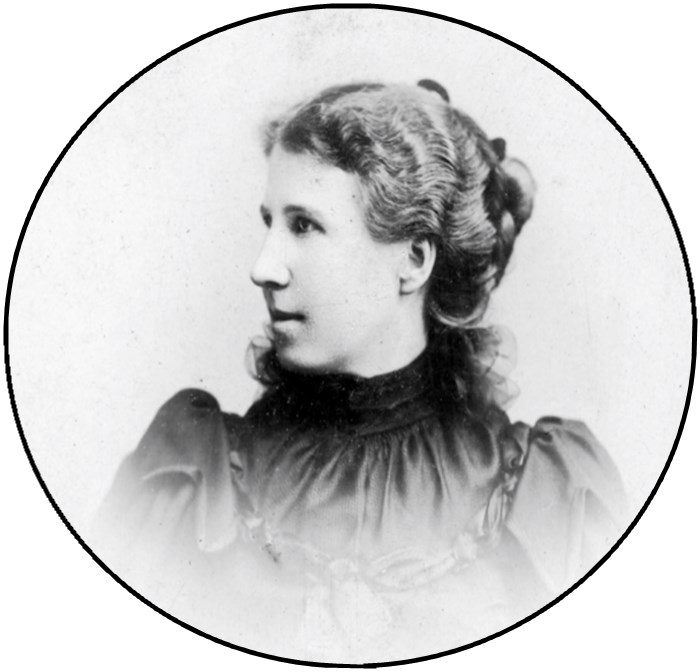 Dr. Annie Lowrie Alexander (1864-1929) was the first female physician in North Carolina. She lived during a time when the idea of any woman becoming a doctor horrified many people. Nevertheless, she persevered and served a successful practice for over forty years, leaving behind a legacy of devotion to her patients and the professional respect of her colleagues.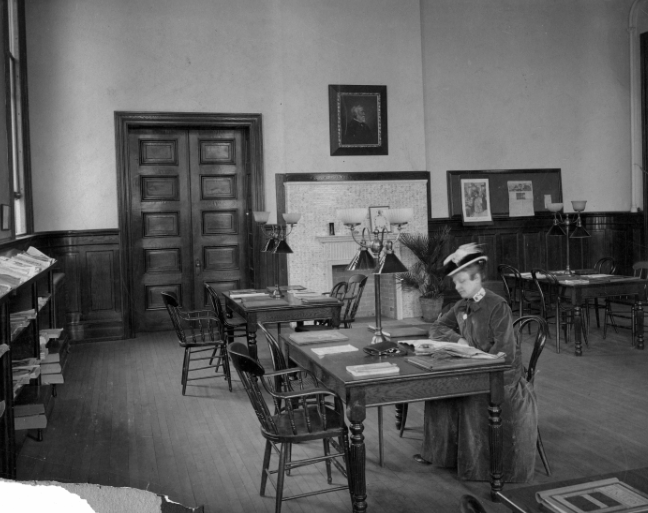 Annie Smith Ross (1867-1924) assumed her duties as the first professionally trained library director in Charlotte on January 3, 1903. She is seen here in the Carnegie Library Reading Room soon after it opened. She served as the director until 1909 when she retired.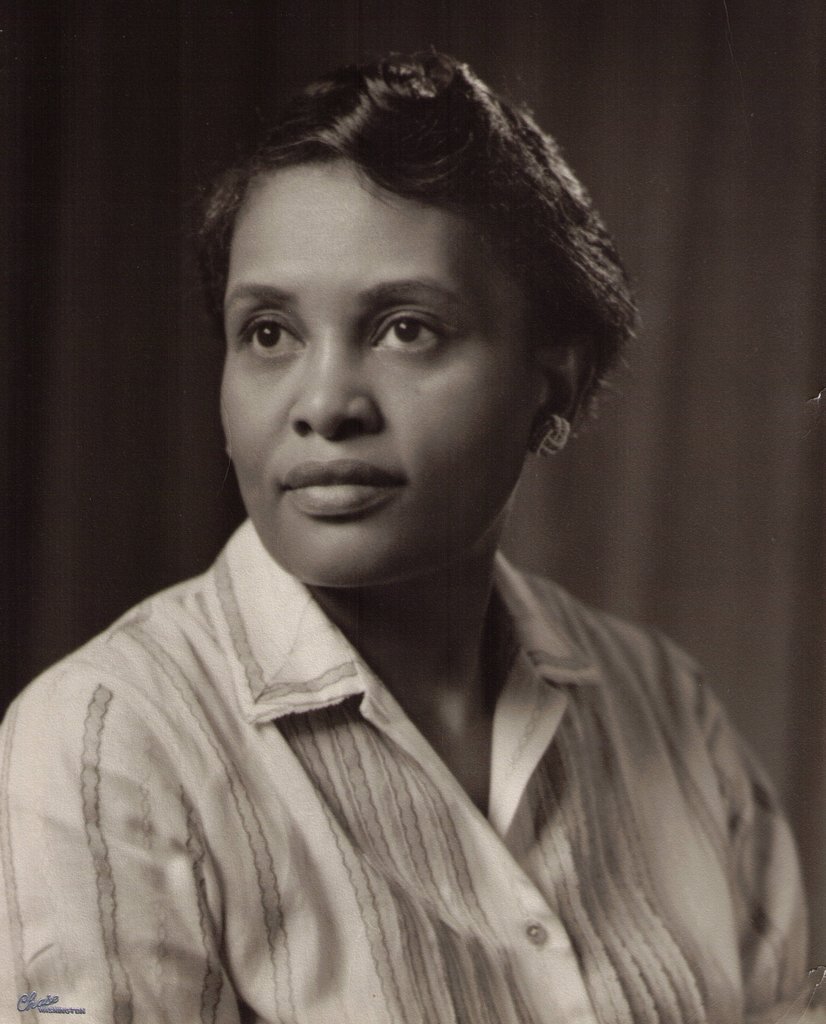 Dovey Johnson Roundtree (1914-2018) was a native Charlottean and a graduate of Second Ward High School and Spellman College. Roundtree broke barriers wherever she went. After serving in the Women's Auxiliary Corps in WWII, she earned a law degree from Howard University and won the landmark case that ended segregation on interstate busing. In 1961, she was ordained in the African Methodist Episcopal Church and served as a minister as well as an attorney. [Photo courtesy of the New York Times]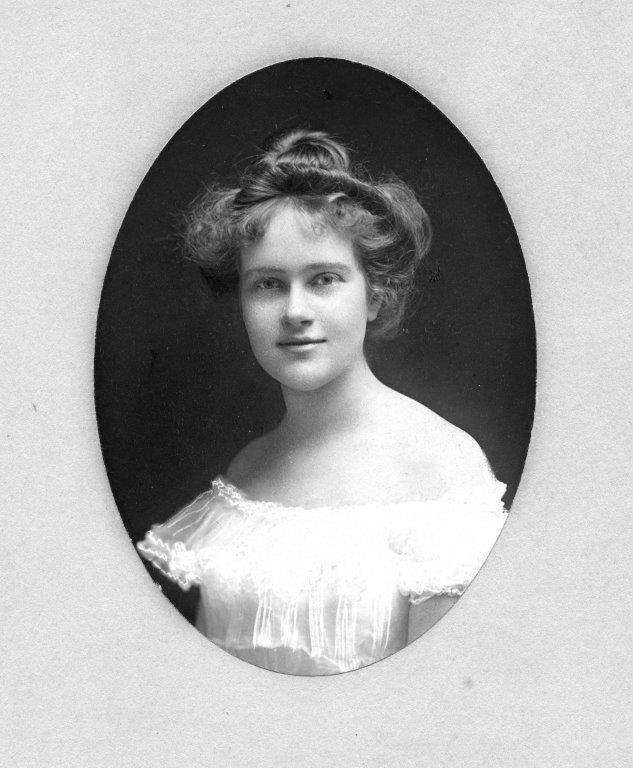 Julia McGehee Alexander (1876-1957) was the first woman in Charlotte to practice law. A leader in the Suffrage Movement, she quickly became involved in local politics after the 19th Amendment to the Constitution was ratified on August 18, 1920. In 1925, she became the first woman to serve in the State House of Representatives. Women today have the privilege of voting due to the endless efforts of women like Julia.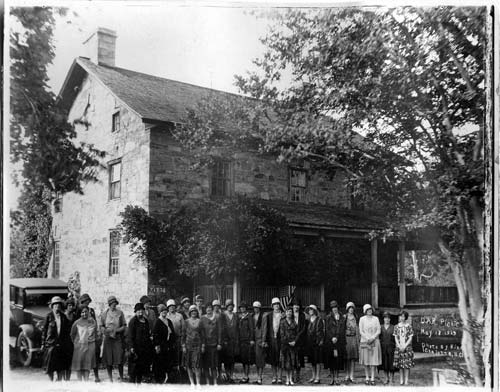 Daughters of the American Revolution (DAR), Various Chapters: DAR was founded in 1890 as a national society of women dedicated to historical preservation, education and patriotic behavior. In 1949, members of Charlotte's local chapters joined forces to save the Hezekiah Alexander House for future generations to enjoy and study.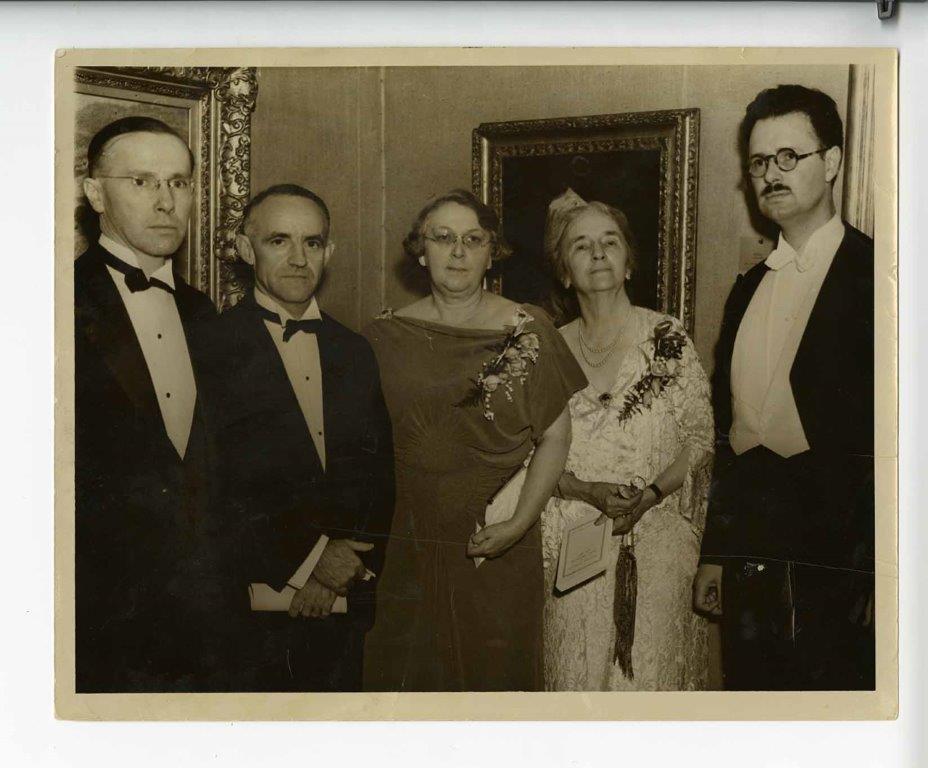 Mary Myers Dwelle (1891-1975) served as the President of the Charlotte Women's Club at the height of the Great Depression. She spearheaded the campaign to save the US Mint that was demolished in 1933. The two-day campaign enabled Myers to pay the demolition contractor and have the building's remains moved to land donated by E.C. Griffith. After three years of fundraising, the building was restored and an inaugural gala on October 22, 1936 marked the beginning of the Mint Museum of Art. [Dwelle is the woman on left]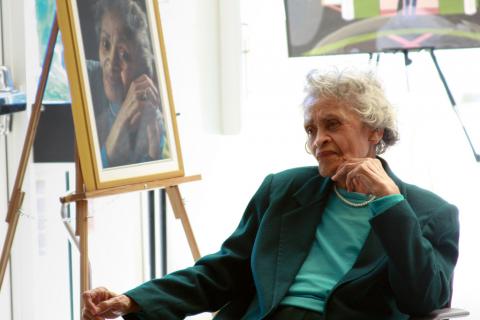 Allegra Westbrooks (1921-2017) was the first African American public library supervisor in North Carolina. Westbrooks was hired by the Charlotte Public Library in 1947 as the head of Negro Library Services for the system, based at the Brevard Street Library in Second Ward. After the library system desegregated in 1956, she was promoted to Head of Acquisitions and later Assistant Director. Ms. Westbrooks' career with the Library spanned 35 years, but her legacy continues today.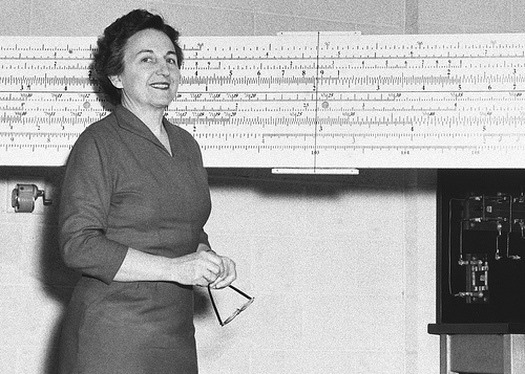 Bonnie Ethel Cone (1907-2003) is best known as the driving force behind the development of the UNC-Charlotte. She came to Charlotte as a mathematics teacher at Central High School (the forerunner of Garringer High School). After World War II, she taught at Central High School's College Center for returning GI's. In 1957, the college center became a state supported community college. She served as Charlotte College Director from 1949-1961; Charlotte College President from 1961-1965; UNCC acting chancellor from 1965-66; and UNCC Vice Chancellor for Student Affairs and Community Relations from 1966-1973. [Photo courtesy of UNCC, Atkins Library.]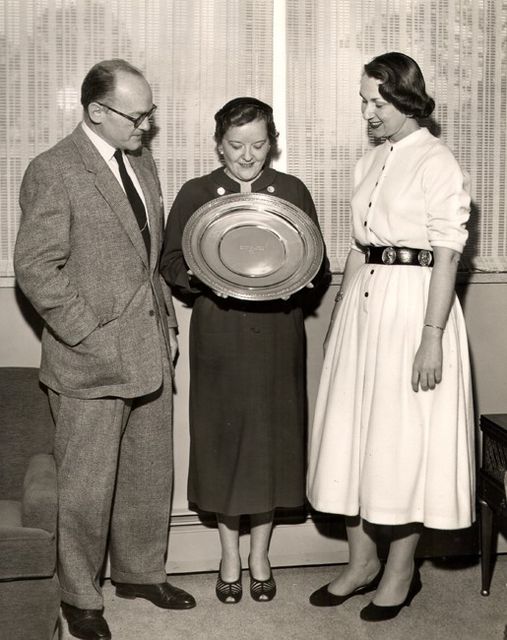 "Martha Evans accepting the Charlotte Woman of the Year award, 1956." 
Martha Evans (1910-1979) was the first woman elected to the Charlotte City Council, serving from 1955-1959. She later went on to serve in the North Carolina General Assembly from 1963-1965, and the Senate from 1965-1970. As a legislator, Evans advocated for causes rooted in education and mental health, including a universal kindergarten system, licensing of day care centers, and supporting the educational needs of the mentally challenged. [Photo courtesy of WBT/WBTV]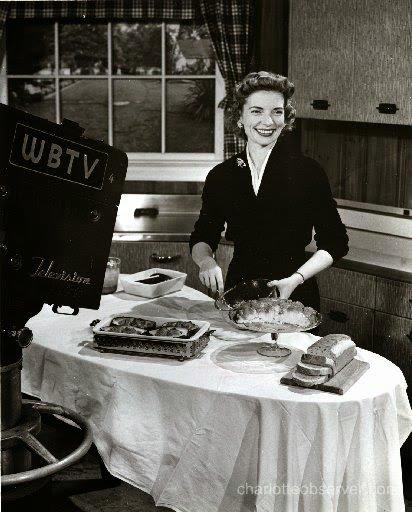 Betty Daniels Feezor (1925-1978) was a native of Texarkana, Arkansas, but moved to Charlotte in 1953 at the request of WBTV. She hosted the Betty Feezor Show from 1953-1977. In 1958, it became the station's first show video-recorded in color. Feezor was one of the most popular local TV personalities in Charlotte. She was the author of numerous cookbooks. Her untimely death in 1978 from brain cancer was greatly mourned by locals.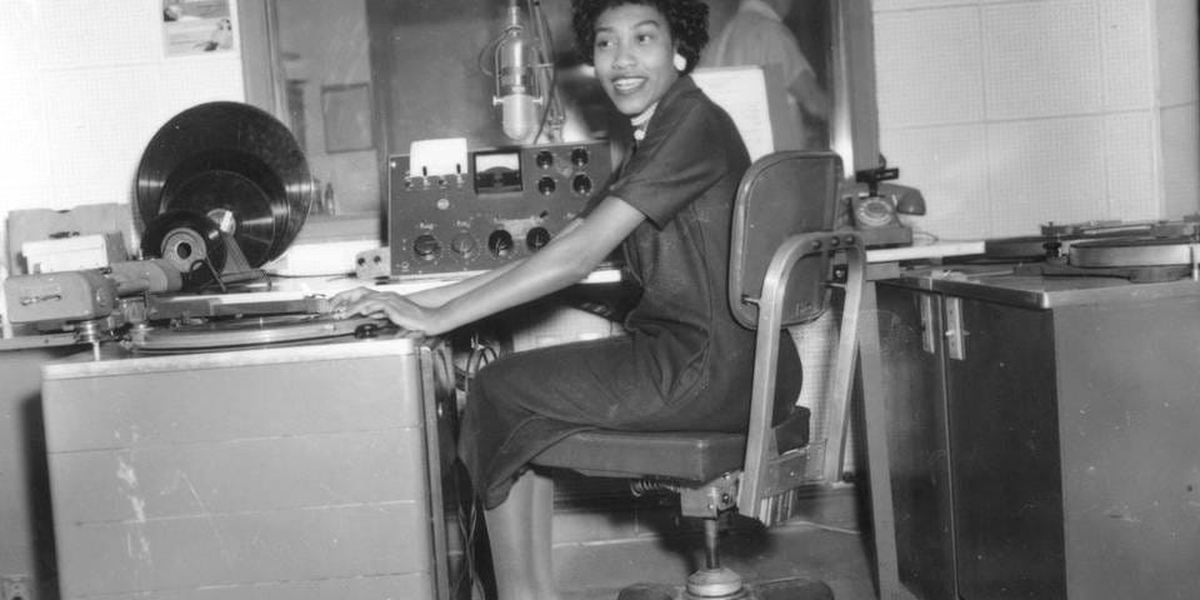 Hattie Leeper (1930-), commonly known as "Chatty Hattie," was the first African American woman on the radio in North Carolina. Her radio career began at Charlotte's WGIV Radio in the 1950s, and later in her career, she was inducted into both the Black Radio Hall of Fame and North Carolina Association of Broadcasters Hall of Fame. In 1973, she taught Communication at several colleges, to include Johnson C. Smith University and Gaston College. After retiring in 1998, she ran her own communications school in Charlotte.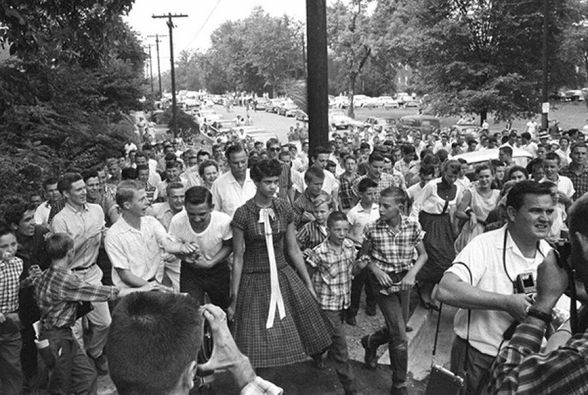 Dorothy Counts (1942-): On September 4, 1957, Dorothy Counts was the first Black student at Harding High School. She was met with an angry crowd throwing rocks and screaming at her. After receiving death threats, Counts' parents decided to withdraw her from Harding and transfer her to another school. She has been an instrumental civil rights activist in not just Charlotte's history, but also our nation's history. Her fearless efforts continue to impact our community today.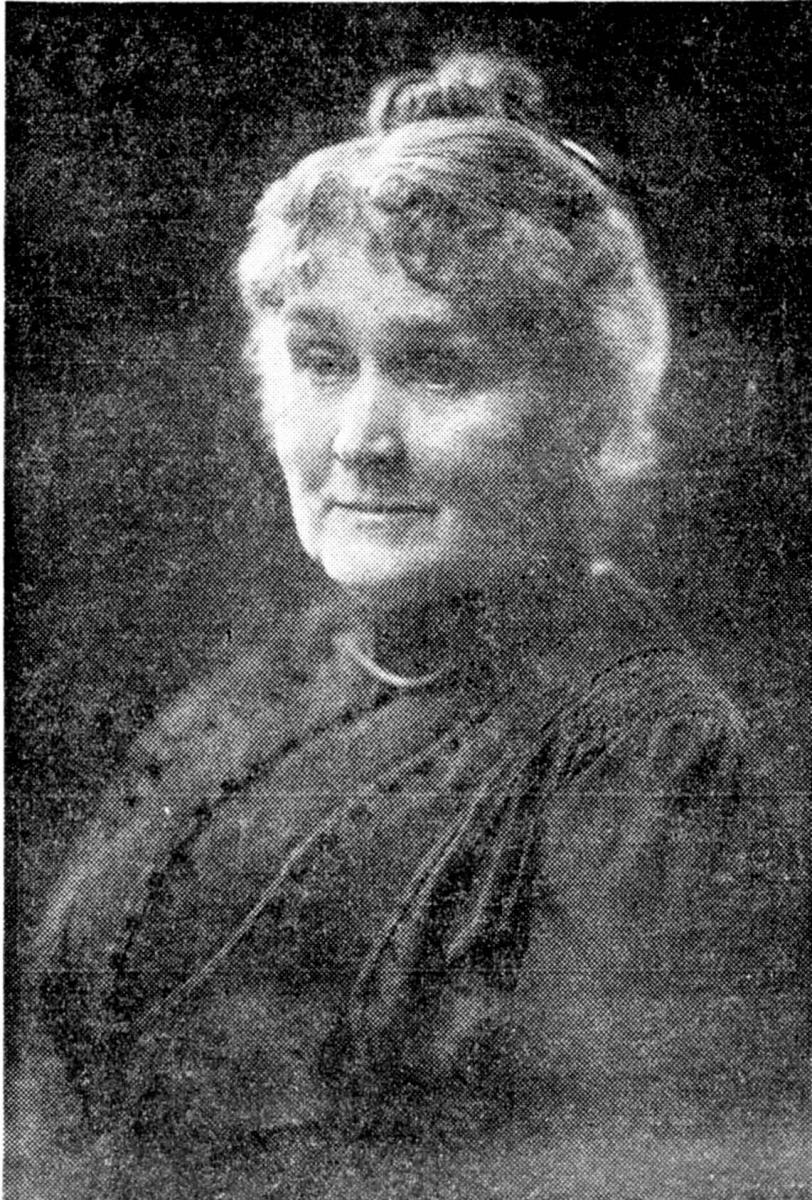 Mary Oates Spratt Van Landingham (1852-1937) was an officer in the National Society of the Daughters of the American Revolution as well as a member of the North Carolina Society of Colonial Dames. Through her work, she helped raise funds for St. Peter's Hospital and publicized the importance of historical places and people. Descended from Colonial-era settlers, she was married to hardware merchant John Van Landingham. She was widely known for her outspoken opinions and wrote frequently about current and historical events for local and regional newspapers.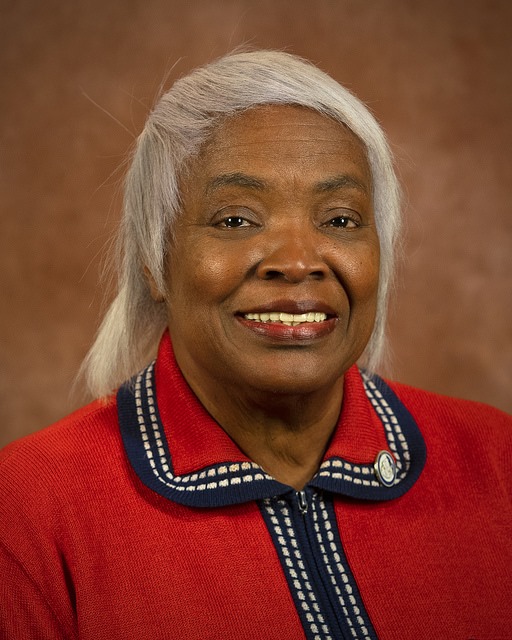 Ella B. Scarborough (1952-) is one of three county commissioners that serves the Mecklenburg County community. She is involved in the Economic Development Committee, which encourages economic growth for people and businesses. Her efforts on the committee led her to becoming the Vice Chair in 2015. Her involvement in community service began in 1987 when she became the first African American female council member. She is involved in six other organizations in Charlotte and is well known in the "Who's Who in the World of Women" 1980 and Special Libraries and Information Sciences 1982 for her strong research and assembly of archival information. [Reference and photo courtesy of MeckNC.gov]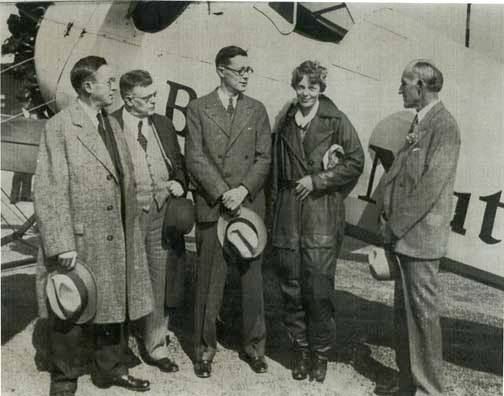 Amelia Earhart (1897-1937) landed her aircraft on the dirt field at Charlotte's privately owned airport on November 10, 1931, while on a promotional tour for Beech-Nut chewing gum. She is seen here with Clarence "Booster" Kuester, Executive Vice President of the Chamber of Commerce, on her right. Earhart encouraged local officials to build a public airport in Charlotte, who acted quickly to pass a bond referendum. The city also received a federal grant from the Works Project Administration (WPA) in the early 1930s, which enabled them to begin construction of the Charlotte Municipal Airport (now known as Charlotte Douglas International Airport). The airport officially opened in 1937.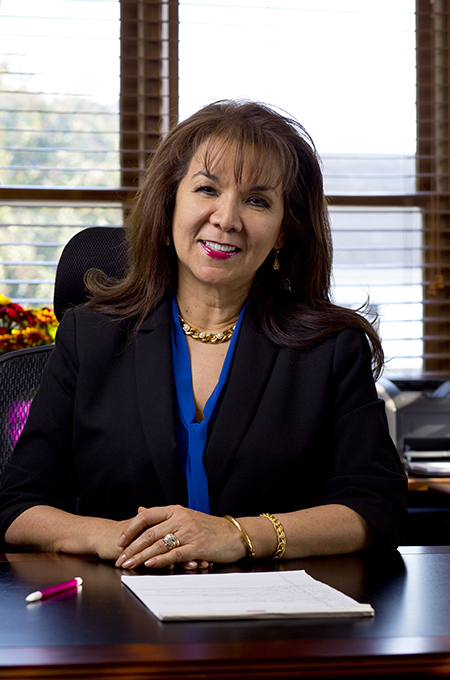 Hilda H. Gurdián is the CEO and co-founder of La Noticia, the largest Spanish-language newspaper between Washington, DC, and Atlanta, GA.  She and her husband founded the newspaper in April 1997 after moving to Charlotte from Caracas, Venezuela in 1992 with their two sons. La Noticia (as of 2020) serves over 300,000 readers in the state, with publications printed in Charlotte, Raleigh, Greensboro, and Asheville. In 2019 alone, La Noticia received 35 José Martí Awards, making it the most awarded Spanish-language paper in the United States. [Photo courtesy of Charlotte Magazine]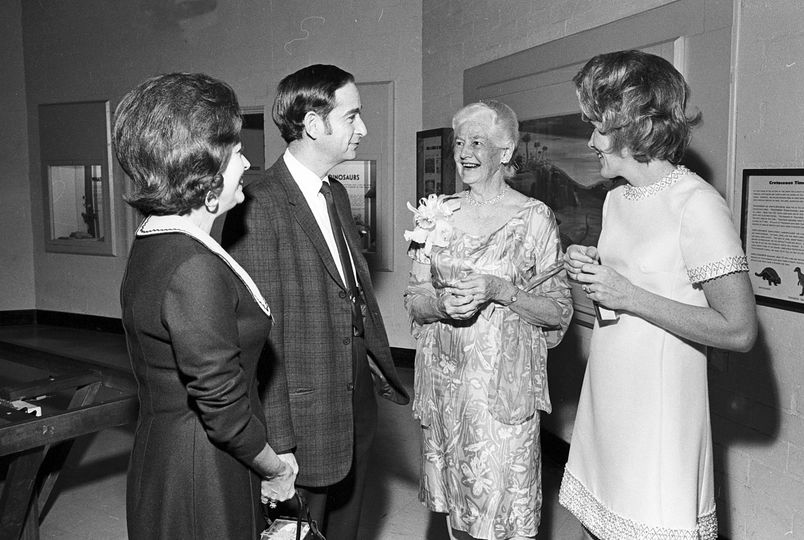 Charlotte Kelly (1897-1988) was a professional astronomer who graduated from Wellesley College in 1919. In Charlotte, Kelly is best remembered as the Star Lady in recognition of her great commitment to sharing her knowledge and love of astronomy with the community. She was a guiding force in the development of the Charlotte Nature Museum's planetarium and the educational programs that it hosted. She became its first director. When she retired from the planetarium in 1969, the planetarium, now located at Discovery Place, was named in her honor as The Charlotte A. Kelly Planetarium.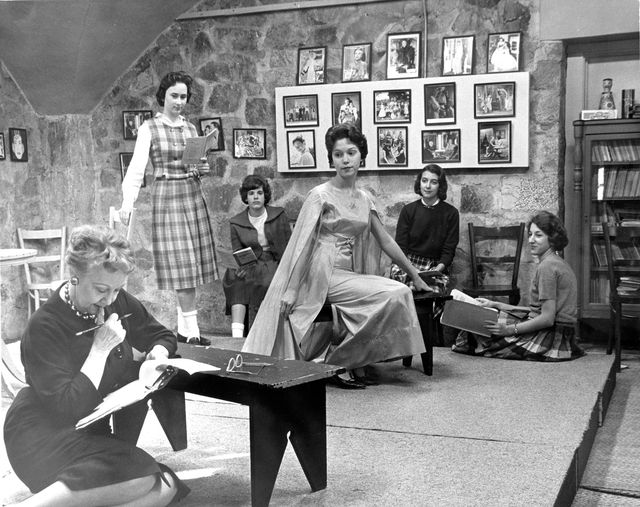 Dorothy Simpson Masterson (1897-1991) is referred to by many as Charlotte's First Lady of the Theatre. Masterson used her talent and interest to guide the formation of the Mint Museum Theatre Guild. In 1954, she was instrumental in developing the Mint Museum's Golden Circle Theatre Guild. She also directed and taught drama in Charlotte for many years. In 1970, Dorothy Masterson was named Charlotte's Outstanding Career Woman of the Year. She is listed in the 1974-1975 edition of Who's Who in the United States. In 1983, she was presented with the Order of the Long Leaf Pine in recognition of her service to the community and state. Masterson retired from directing in 1977 but remained active in local theatre activities until she relocated to Baltimore in 1987.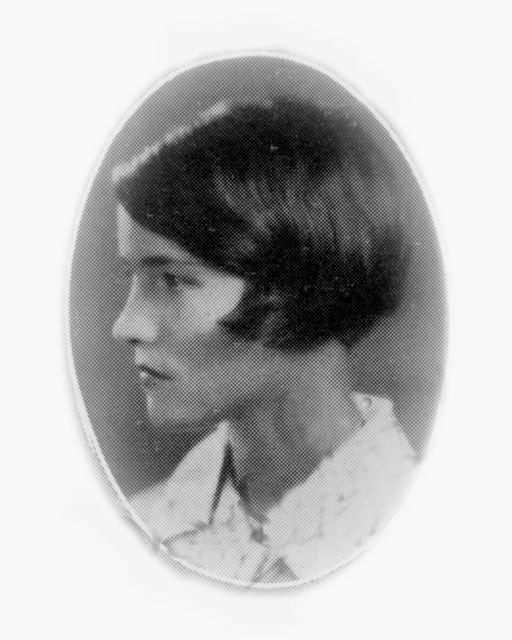 Rosalie Hook Gwathmey (1908-c2001) was born in Charlotte, North Carolina on September 15, 1908. She was the daughter of successful architect, Charles C. Hook, and Ida MacDonald Hook. After studying painting at the Pennsylvania Academy of the Fine Arts and Art Students League of New York, she became fascinated with photography and joined the Photo League in 1942. Gwathmey became well known for her photos of the Black southern community in Charlotte, North Carolina. Many of the scenes she captured became the inspiration for her husband's (Robert Gwathmey) paintings. 
--
This blog was co-authored by Sydney Carroll and Shelia Bumgarner, archivist and historian of Charlotte Mecklenburg Library's Robinson-Spangler Carolina Room