"We may think that we are nurturing our garden, but of course, it's our garden that is really nurturing us."     
 -Jenny Uglow
If you're friends with a gardener, you've probably heard them praise the physical and mental health benefits of gardening. If you're a gardener, you may view gardening as a form of artistic expression and self-care. However, did you know that horticultural therapy is widely used in physical and vocational rehabilitation and improves memory, cognitive abilities, language skills and socialization?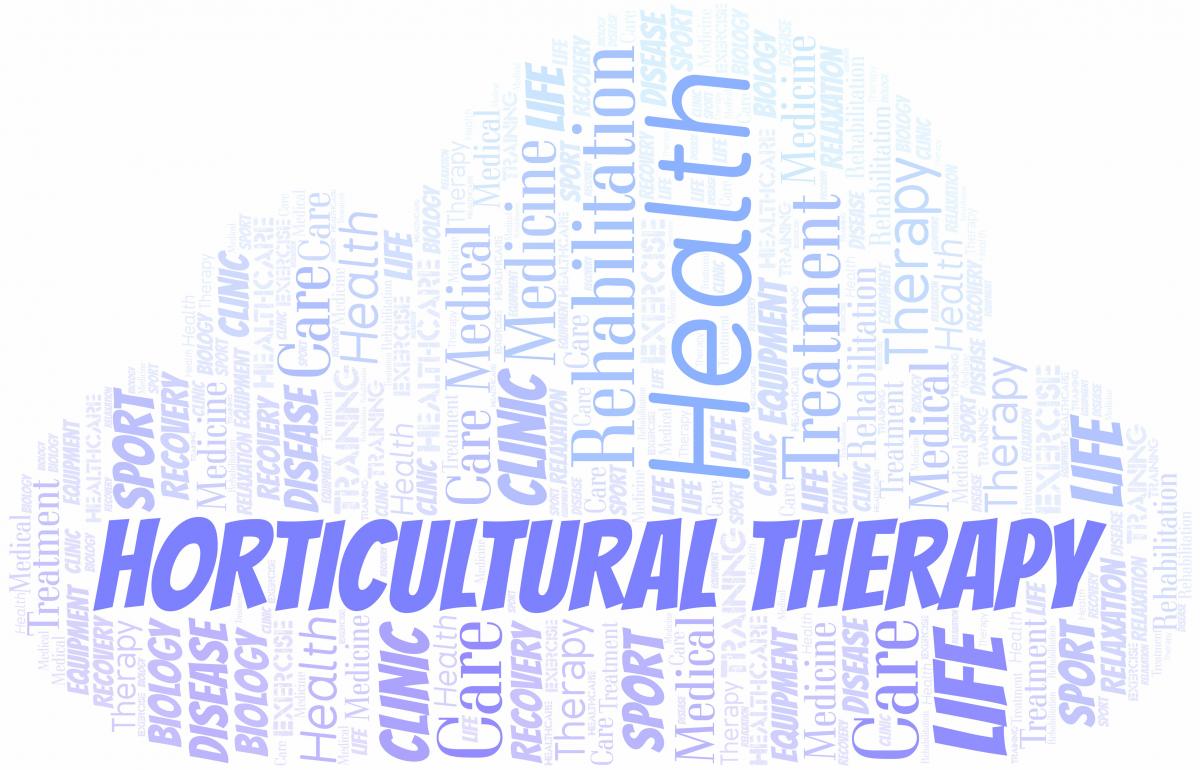 The terms "Horticultural Therapy (HT)" and "Therapeutic Horticulture (TH)" are often used interchangeably. However, the American Horticultural Therapy Association (AHTA) provides these distinct definitions:
Horticultural therapy is participating in horticultural activities facilitated by a registered horticultural therapist to achieve specific goals within an established treatment, rehabilitation or vocational plan.
Therapeutic horticulture is the process through which participants enhance their well-being through active or passive involvement in plant and plant-related activities. (AHTA Definitions and Positions, n.d.)
In the 19th century, Dr. Benjamin Rush, regarded as the "father of American psychiatry," documented the positive effect working in the garden had on individuals with mental illness. In the 1940s and 1950s, horticultural therapy gained credibility and recognition for its treatment applications to a broader range of diagnoses. As a result, the American Horticultural Association was founded in 1973 to support horticultural therapy practitioners' professional development, education and expertise.   And each year, the third full week of March has been designated as National Horticultural Therapy Week.
In 2020, Governor Roy Cooper proclaimed the third week in March as Horticultural Therapy Week in North Carolina. The proclamation cited the benefits of HT for all the populations served, including children, youth and adults with disabilities, mental illness or abuse trauma; veterans; persons with delinquent or criminal convictions; seniors and the terminally ill; and patients, staff and visitors at medical facilities.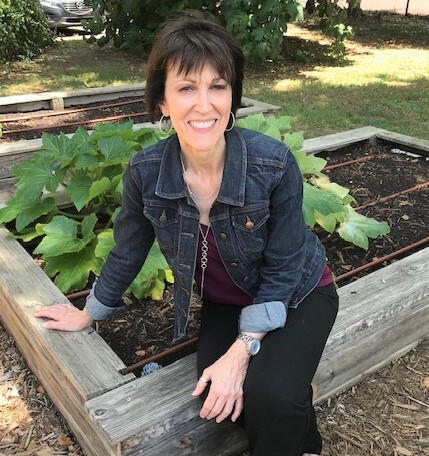 This year National Horticultural Therapy Week is March 20 through 26. On Monday, March 21, 2022, Myers Park Library and Matthews Library will co-host a virtual program with Mecklenburg Extension Master Gardener Volunteer Rita Stanley on Therapeutic Horticulture: Plant-People Connections -- exploring nature-based therapies' history, psychology and practicality. 
Rita completed the Master Gardening training program in 2017, and then the first Therapeutic Horticulture Certificate Program offered at UNC in 2019.  She states that the knowledge regarding the power of therapeutic horticulture has changed her perspective.  She enjoys sharing what she has learned with others in hopes that they will also find ways to incorporate it into their lives.
Horticulture Therapy might sound like a weighty topic, but it's very down-to-earth. You probably already practice a few of these strategies and don't realize it.  To learn more about this program or register, click here.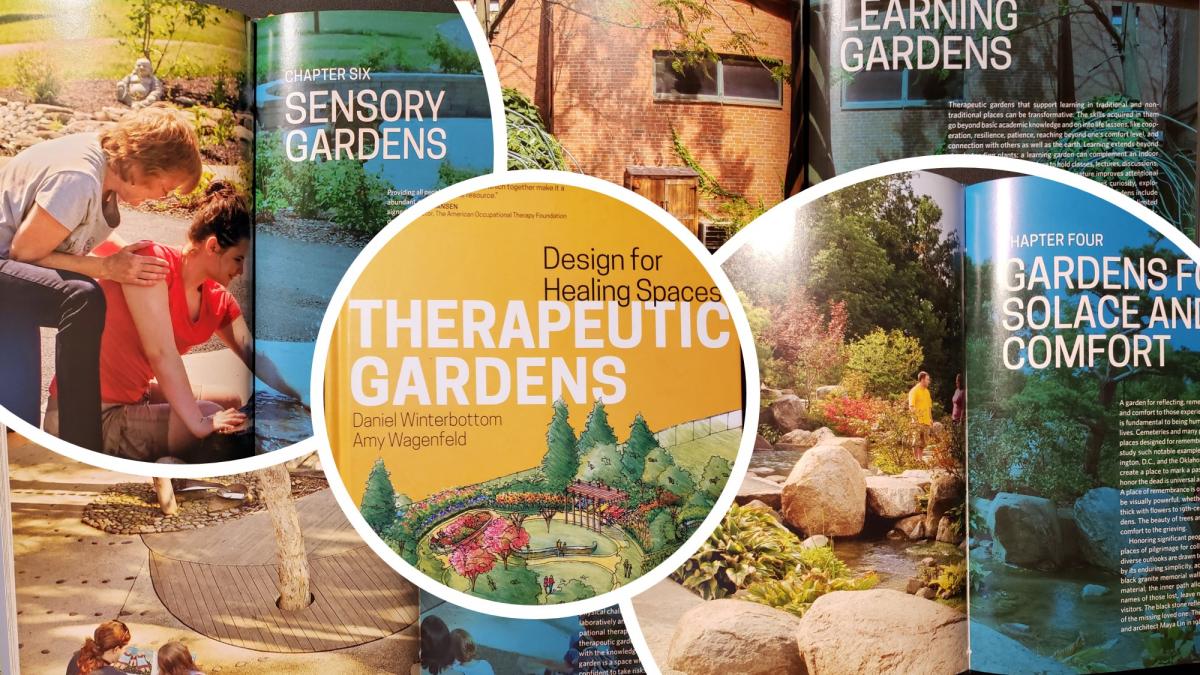 For this presentation, a suggested companion book is Therapeutic Gardens: Design for healing spaces by Daniel Winterbottom and Amy Wagenfeld - ISBN 9781604694420. Copies are available at the Library here.
If you're interested in visiting a local therapeutic garden, visit The Polly Rogers Memorial Sensory Garden located in the Van Landingham Glen of the UNC Charlotte Botanical Gardens. The Polly Rogers Sensory Garden engages and stimulates all the senses through plantings and interactive elements. The designers wanted to create a magical space that is both contemplative and peaceful and colorful, whimsical, and fun (Botanical Gardens | Polly Rogers Memorial Sensory Garden, n.d.).
"Gardening is the greatest tonic and therapy a human being can have. Even if you have only a tiny piece of earth, you can create something beautiful, which we all have a great need for. If we begin by respecting plants, it's inevitable we'll respect people."
– Audrey Hepburn, late actress, and humanitarian.
___
This blog was written by Pamela Kemp, Library assistant at Myers Park Library
Footnotes:
AHTA Definitions and Positions. (n.d.). Retrieved March 6, 2022, from https://www.ahta.org/ahta-definitions-and-positions
Botanical Gardens | Polly Rogers Memorial Sensory Garden. (n.d.). Retrieved March 6, 2022, from https://gardens.charlotte.edu/polly-rogers-memorial-sensory-garden/