Thumbnail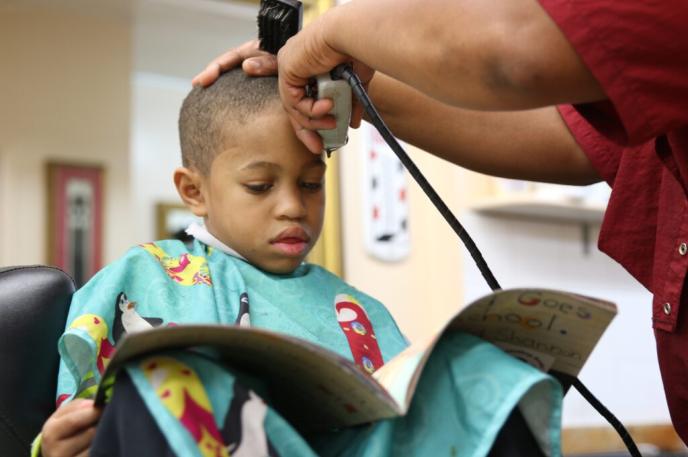 Barbershop Books and Charlotte Mecklenburg Library
August 24, 2023
Image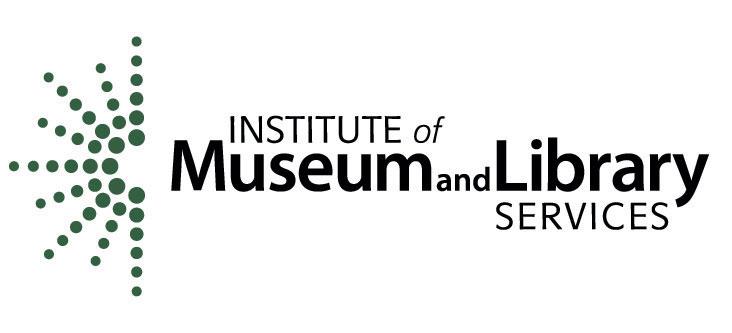 *Written by Katie Sullivan, Program Manager, Urban Libraries Council*
This summer, four library systems launched new initiatives focused on expanding reading opportunities for children with the help of a vital community hub, the barbershop.
Charlotte Mecklenburg Library, Cleveland Public Library, Columbus Metropolitan Library and Shreve Memorial Library are participating in the Barbershop Books Pilot for Libraries, an initiative in partnership with the Urban Libraries Council and Barbershop Books and supported by the Institute of Museum and Library Services.
Barbershop Books is an award-winning literacy nonprofit that inspires Black boys and other vulnerable children to read for fun through child-centered, culturally responsive and community-based programming and content. Numerous research demonstrates that an endemic cycle of inequitable policies has made Black boys "among the most marginalized groups of children in the U.S." Yet, a culture of care at school and in the community that includes activities such as mentoring can provide a path for excellence for Black boys.
The Barbershop Books program model centers the barber as a trusted messenger for Black boys that enter their space. The encouragement of reading by a Black male role model may contribute to increased reading motivation and therefore reading performance. This is especially critical in 2023, as the U.S. reckons with racial disparities in school performance that have been deepened by the impacts of the pandemic.
Libraries participating in the pilot program with ULC are working with local barbershops in their communities to provide stocked bookshelves in each shop, hosting events and providing other engagement opportunities focused on expanding reading access and supporting the development of reading identities for children. Additionally, Barbershop Books is providing expert training sessions so that libraries and barbers are positioned to help young readers develop literacy skills and a love of reading.
The launch events took place in June, July and August 2023 and provided an opportunity to encourage community members to visit the participating barbershops, where children will have access to engaging and age-appropriate reading materials while they or a family member receive a haircut. Libraries were also able to use the opportunity to connect attendees with other library services.
"I met a host of passionate library professionals who are committed to bringing books and fun reading experiences to underserved communities," said Irby of the recent launch events. "Witnessing local families experience the joy of reading in a barbershop for the first time and having the opportunity to distribute free books were memorable mission moments that demonstrate the transformative power of this innovative collaboration."
On June 3, 2023, Charlotte Mecklenburg Library hosted its kickoff event at Just for You Barber/Styling Academy, a barber school located in one of Charlotte's Corridors of Opportunity. Barbershop partners offered free haircuts to children in attendance. At the event, the Library led story times, offered face painting and brought its "MoLi" mobile library, so children and families could borrow books and sign up for its summer reading program. Mecklenburg County Parks and Recreation also joined the event and shared valuable family-friendly resources.
"The Barbershop Books program is an evidenced-based program that can help us expand our reach into the community by putting books in the hands of young Black and brown boys and get them excited about reading." said Meryle A. Leonard, Assistant Director of Outreach Services at Charlotte Mecklenburg Library. "We are honored and very excited to bring the Barbershop Books program to our community." 
Participating Locations in Charlotte
- Fourth Ward Barber & Hairstyle: 516 Graham St. #G
- Lucky Spot Barber Shop: 3240 Wilkinson Blvd Suite 3
- KD's Barbershop: 8824 Bellhaven Blvd A
- Prostyle and Barber: 4016 Wilkinson Blvd Suite D
- Boss Lady Blendz: 6932 North Tryon Street
- Touch of Precision School of Barbering: 2734 Freedom Drive Suite A-1
- Just For You Barber/Styling Academy: 5108 Regan Drive
- Rhodie's Barber and Styling: 5741 N Graham St
- Mar'Cutz Barbershop: 602 W Sugar Creek Rd #3