Thumbnail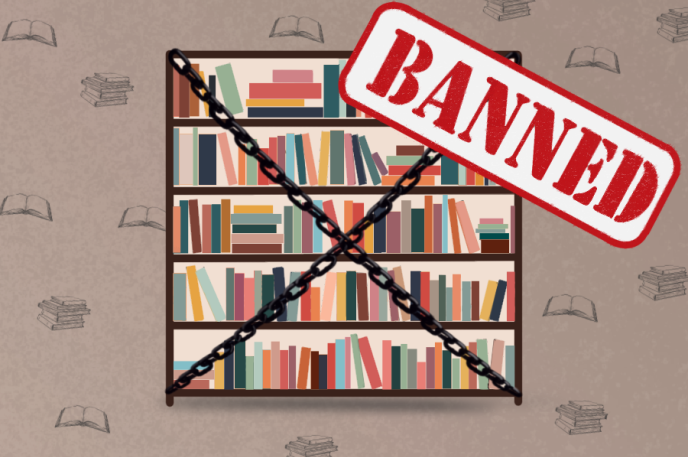 Banned Book Story Time at Charlotte Museum of History
September 12, 2023
*This blog was compiled with information from charlottemuseum.org*
Censorship of information in public libraries and schools has become a hot topic for debate in recent months. While we haven't yet had to implement these 'book bans' here in Charlotte, we are certainly witnessing a significant moment in our country's history as lengthy lists of accredited authors and titles are prohibited from public and educational spaces. Charlotte Mecklenburg Library and Charlotte Museum of History have partnered to bring these beloved and incredibly important stories to readers of all levels in the Charlotte community: introducing Banned Book Story Time!
Join us for one "banned" title a month and share in the magic of storytelling. Learn about key moments in our history, expose your young readers to new perspectives, encourage creativity and imagination, and excite their love of reading!
Each program will differ in theme so there is always something new and exciting to look forward to. All programs will include an interactive 'banned book' storytime session with a Charlotte Mecklenburg Library representative, and a supplementary activity to reinforce that month's theme. Let's put an end to censorship by celebrating the many stories, people, cultures, and perspectives that make up our diverse Charlotte community (and beyond!).
All storytimes are free and located at the Charlotte Museum of History. The following dates are the scheduled storytimes (click the links to register): 
1/9 – Elementary focus, led by Duany Morrison
2/6 – Pre-K focus, led by Brittani Forbes
4/2 – Elementary focus, led by Annemarie Chaussard
5/14 – Open to all – Mobile Library reserved, led by TBD
The Charlotte Museum of History saves and shares the Charlotte region's history, connecting the past to current issues and opportunities. We believe a shared understanding of the past can enrich the community's future, and we work to tell the stories of all parts of our community and all those who have inhabited our area.
The museum sits on an eight-acre wooded campus in fast-changing East Charlotte. It's the site of the oldest surviving house in Mecklenburg County, the Rock House built circa 1774 for the Hezekiah Alexander household. Listed on the National Register of Historic Places and a designated local landmark, the house is Charlotte's only remaining structure from the days of the Revolutionary period. Nearby are a relocated barn dating to the era, a reproduction log kitchen, and a reconstructed two-story springhouse. Tours of the site and museum programs highlight how people lived during that era and tell of the many cultures that came together to build Charlotte, including the stories of Black, Indigenous, and immigrant communities.
Find more at Charlotte Museum of History Events.