Thumbnail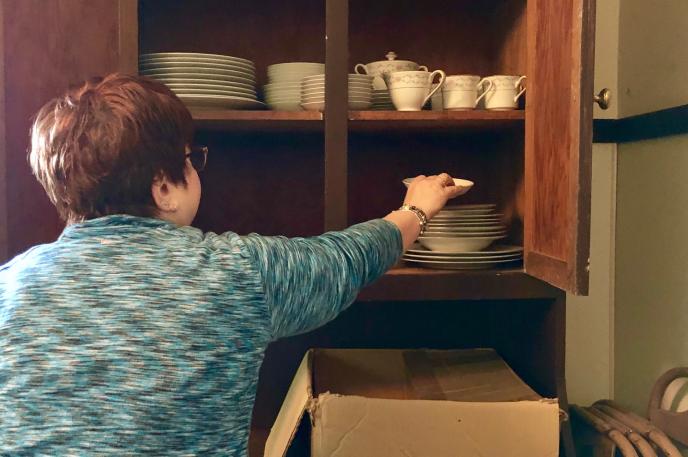 8 tips for preserving family heirlooms
April 7, 2020
Spring has sprung, and you know what that means—spring cleaning! Many of us are using this time to start cleaning out old closets, drawers, basements and attics.  
The Robinson-Spangler Carolina Room is here to offer some general advice on how to properly handle and preserve your family treasures.  
Handle every item with care. Use both hands while moving fragile items to prevent any damage.  

Courtesy of Burke Museum 
Wear nitrile gloves while handling photographs or negatives to prevent natural oils from transferring to the surface. Be sure to identify anyone in your photos on the back so future generations know who is pictured.   
Keep a clean working space free of food, liquid, and any obstructions that could cause documents to rip or crinkle.  

 
Avoid using adhesives that are not archival quality, like Elmer's glue or Scotch tape. These adhesives will yellow and dry out over time. 

 Courtesy of Massillon Museum 
Remove all metal fasteners, such as paper clips and staples. These materials will rust and could permanently damage your documents. Try using a plastic fastener instead. 

  Courtesy of Smithsonian Institution 
Store your materials in properly sized containers (preferably in acid-free boxes and folders). Old books, diaries and albums should be stored flat.  
Arrange your family treasures in a way that makes sense to you, that will also be easy for future generations to access and use.  

 
Store your boxes and other family treasures in a cool, dry and dark place. Avoid basements, attics and direct sunlight.  

 
For those who feel strongly about donating your family treasures to the Carolina Room instead, here's a brief list of items* we collect: 
Annuals (K12 and college) 
Business records 
Family papers 
Clubs and organization records 
Manuscripts and correspondence 
Maps 
Music (recorded/produced in Charlotte) 
Historical photographs and postcards 
*All items must relate to Charlotte/Mecklenburg  County history.  
If you have any questions or want more information on how to donate to the Carolina Room, please email the archivist at [email protected]. To see what archival collections we currently have, take a look through our Finding Aids. 
Stay tuned for an in-depth program on spring cleaning and preserving your family's decorative art early this summer, hosted by Independence Regional Library!