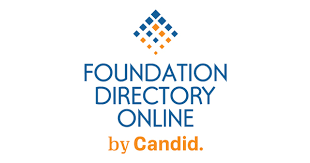 Desplácese hacia abajo para ver la versión en español
Day pass will offering will expire on May 31, 2022.
Foundation Directory Online Essential delivers quality funding prospects. By combining exhaustive data with intuitive search functionality and informative data visualizations, FDO delivers the information you need to reach your fundraising goals quickly and efficiently.
Effective March 25, 2021, Candid is changing how Library customers access FDO Essential. You will continue to access FDO Essential via the Library's Resources page. When you land on FDO Essential page, you will be asked to create an account and sign up for a day pass. The day pass allows remote access of FDO Essential for a 24-hour continuous window.  A new day pass can be activated every 30 days.
Since you will be able to create individual accounts in FDO Essential, you will have access to the MyFDO features that were not previously available. You will be able to create dashboards and save searches and return to them each time you activate a new pass! 
instructions on how to create an account and how to access FDO Essential
Este directorio ofrece perspectivas de financiación de calidad. Al combinar datos exhaustivos con una funcionalidad de búsqueda intuitiva y visualizaciones de datos informativos, el directorio ofrece la información que necesita para alcanzar sus objetivos de recaudación de fondos de manera rápida y eficiente. 
Candid ofrece temporalmente este recurso durante la pandemia del COVID-19.