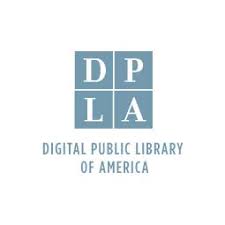 Desplácese hacia abajo para ver la versión en español
The Digital Public Library of America (DPLA) provides access to millions of photographs, manuscripts, books, sounds, moving images, and more from libraries, archives, and museums across the United States. Find primary sources to use in school projects, academic research, family history research, and more.
La Biblioteca Pública Digital de América (DPLA por sus siglas en inglés) proporciona acceso a millones de fotografías, manuscritos, libros, sonidos, imágenes en movimiento y más de bibliotecas, archivos y museos en todo Estados Unidos. Encuentre fuentes primarias para usar en proyectos escolares, investigación académica, investigación de historia familiar y más.