Charlotte Mecklenburg Library has the tools you need for any research or informational need. The Library provides free access to newspaper and magazine articles, homework help, genealogy, job and career help, financial resources, and more. These resources help you find quality materials that you can trust.
Please note, some resources require your library card or ONE Access ID number and PIN to access resources outside the Library. 
Health Reference Soucebooks (Omnigraphics)
---
Straightforward and authoritative e-books on consumer health topics. Topics include: Alcoholism, Cancer, Domestic Violence, Mental Health Disorders, and Stress-Related Disorders. This collection is on the Biblioboard Platform and was purchased by NC LIVE using LSTA grant funds*.
---
Thumbnail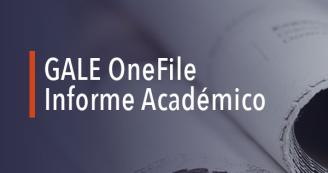 Informe Academico (Gale)
---
Ofrece una amplia gama de revistas y revistas académicas en español y portugués a texto completo, tanto de Latinoamérica como de España. Informe Académico proporciona material de referencia de calidad, no solo traducciones de materiales en inglés, en una interfaz configurada para usuarios de habla hispana, lo que permite a los investigadores analizar temas y realizar investigaciones en español.
---
Thumbnail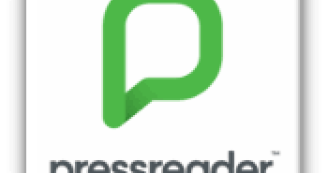 PressReader
---
Enjoy digital access to hundreds of U.S. and international newspapers, plus the magazine, The Economist. Read in your browser or download the free PressReader app.
---
Thumbnail

freegal music+

freegal music+ is a free downloadable music service from your Library. freegal offers download or streaming access to more than 10 million songs, including Sony Music's catalog of legendary artists. Charlotte Mecklenburg Library customers get 5 free downloads and 5 hours of streaming each week. Once downloaded, the songs are yours to keep! Mobile and tablet customers, download the freegal app for iOS and Android.

---

Thumbnail

freegal music+ en espanol

freegal music es un servicio de música descargable gratuito disponible a través de la biblioteca. freegal ofrece acceso de descarga o transmisión a más de 10 millones de canciones, incluidas canciones del catálogo de artistas legendarios de Sony Music. Los usuarios de la Biblioteca Charlotte Mecklenburg obtienen 5 descargas gratuitas y 5 horas de transmisión cada semana. Una vez descargadas, ¡las canciones son suyas para quedárselas! Los usuarios de dispositivos móviles y tabletas pueden descargar la aplicación freegal para iOS y Android.

---

Thumbnail

hoopla

hoopla allows customers to instantly borrow e-books, comics, audiobooks, music, movies and television — with no holds, and no waiting! And there is no need to worry about late fees; hoopla features an automated service that returns your item once your time is up. Content can be streamed to computers, tablets or smartphones, and can be downloaded to mobile devices to allow for offline viewing any time.

Getting Started

If you are a first time user, create a hoopla account by clicking on the link to the hoopla site and selecting "Sign Up Now."  When creating your account, enter your email address, a password and your library card number. (Our Library does not use PIN numbers with hoopla.) If you are accessing with a tablet or smartphone, follow the instructions to download the free app compatible with your device. Enjoy! 

Access the Collection

Click the "Access Now" button below
Download the hoopla app for Android or Apple.  
hoopla movies and tv can also be streamed on your Android TV, Apple TV, Chromecast, Fire TV, and Roku.
Check out hoopla help to see if your device is compatiable.

Borrowing

You can check out up to 6 items from hoopla each month.  Unused borrows do not roll over.  Your check out limit resets at the beginning of each calendar month.
Audiobooks, ebooks, and comics will be checked out for 21 days from the time your borrow the content.  Music is checked out for 7 days from the time you borrow the content.  Movies and tv are checked out for 3 days from the time you borrow the content.
Our hoopla content is always available so there is no need to place a hold!  If you are not finished with your book or audiobook at the end of the check out period, borrow it again!
Items are automatically returned at the end of the borrowing period.  If you wish to return your item early, click the Return Now  button located at the bottom of the title on the information page.
PRO TIP:   Out of borrows for the month but don't want to forget the title you would like to check out?  Add it to your favorites!  When logged in and viewing a title to save, click the heart icon. To view titles that you have saved, click on "My hoopla" at the top of the page, then click "Favorites".

Tips

Only interested in seeing content for kids and families?  Visit your "Settings" in the hoopla app or Account page on the hoopla site and flip the toggle to put hoopla into Kids Mode.  Doing so replicates the experience kids might have in the children's section of the Library.

NEW Daily usage cap:

Though our e-content services are free to customers, some of these services incur a cost to the Library each time someone borrows an item.  This is the case with hoopla.  To ensure our ability to provide access to hoopla year-round without exceeding our annual budget, there is a daily limit on hoopla lending.  If demand is especially high, and the limit is reached, you might receive a message when you try to borrow an item that says, "Our collective daily borrow limit set by you library has been reached and will reset at midnight.  Please browse and add titles to favorites so you can easily access them after midnight."  We recommend you try to borrow as early in the morning as possible, since the limit resets after midnight.

---

Thumbnail

hoopla en espanol

hoopla permite a los clientes tomar prestados instantáneamente libros electrónicos, cómics, audiolibros, música, películas y programas de televisión, ¡sin retenciones ni esperas! Y no hay necesidad de preocuparse por los cargos por pagos atrasados; hoopla cuenta con un servicio automatizado que devuelve su artículo una vez que se acaba el tiempo. El contenido se puede transmitir a computadoras, tabletas o teléfonos inteligentes, y se puede descargar a dispositivos móviles para permitir la visualización sin conexión en cualquier momento.

---
Have questions about Library resources?
Contact Us
Discover custom video tutorials about Library resources
Niche Academy