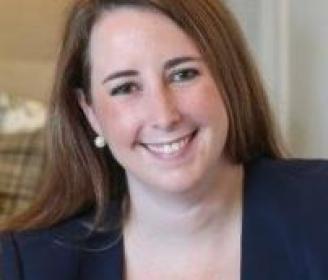 Tracy Montross
Trustee
Tracy Montross joined the Charlotte Mecklenburg Library Board of Trustees in November 2021. The Regional Director of Government Affairs for American Airlines, Montross serves as the airline's representative in North Carolina, South Carolina, Virginia, Washington, D.C., Maryland, Kentucky, West Virginia and Tennessee.
Tracy is responsible for developing and executing regulatory and legislative proposals that may have a material effect on the company's business operations; coordinating strategies that support operational efficiencies, tax relief, noise abatement, labor relations, corporate real estate, environmental goals, and corporate philanthropy; and represents American Airlines with various state and local governments, economic development agencies, Airports and Aviation Divisions, and industry associations to advocate for corporate and customer interests.
Tracy is active within her community and has served as Chair of the Board for the Charlotte Regional Visitors Authority and the Carolinas Aviation Museum. She currently serves on the Board of Directors for the Charlotte Regional Business Alliance and UNC Charlotte Foundation, and she is an active member of Women Executives. From 2011 to 2013, Montross served as Chief of Staff for the Office of the Mayor in Charlotte, supporting both Mayors Anthony Foxx and Patsy Kinsey on local, state and national issues, constituent concerns, community relations, as well as City-wide planning for the Democratic National Convention in 2012. 
She has been recognized as one of the Charlotte Business Journal's 40 under 40, UNC Charlotte's MPA Alumna of the Year, Mecklenburg Times' 50 Most Influential Women, and the Charlotte Chamber of Commerce Young Professional's Public Servant of the Year. Tracy and her husband, Jesse Muñoz, are parents to two young boys, Jackson Boone and Wyatt. Together, they enjoy spending time with family and friends, as well as playing golf, visiting breweries, and traveling.