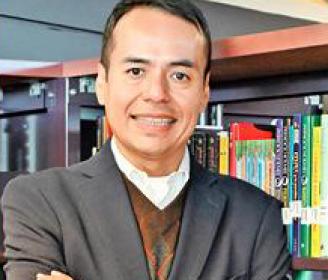 Harold Escalante
A passionate leader, Harold Escalante, has been with Charlotte Mecklenburg Library for 10 years. Harold loves when he gets to help others – especially communities that aren't often represented. As someone who believes in the importance of being a voice for the voiceless, Harold holds tight to his motivation.
What's his why? "We over me," he says. "I always reflect on this principle to remind myself that the work I do is not about me but the community I serve."
In his free time, Harold enjoys theater and travelling. A self-desrbied introvert, he also enjoys quiet time spent reading and watching K-Dramas. And his favorite book? A Little Life by Hanya Yanagihara, of course!