The Charlotte Mecklenburg Library has a plan for the future.
In 2015, the Library embarked on a collaborative project called Blueprint, to envision the future of our Library. We brought together a diverse group of stakeholders including the community -based Library Board of Trustees, Library staff, Mecklenburg County staff, subject matter experts, Library customers and community members. We looked at growth patterns, demographics, learning trends, shifts in technology and more.
We even asked a handful of community leaders to tell us what they hope to see from the Library in 2025. Here's what they said: 
 
Factoring in all of those inputs – and, inspired by Elizabeth Merritt, Founding Director of the Center for the Future of Museums, who said, "To survive and thrive, museums must provide something that is essential or addictive" – we landed on the idea that a Library must be essential  to its community.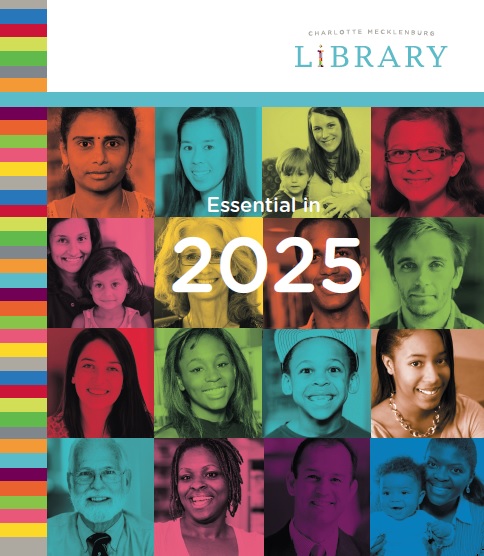 The following report details our process of answering key questions about the future of our community and the Library, as well as how we will get from today to Essential in 2025. With this vision for the future in place, we look forward to transforming how we serve this community for the decade to come and beyond.