Tuesday, March 30th, 2021
While Charlotte Mecklenburg Library was temporarily closed or offered limited services during the COVID-19 pandemic, never was it more true that the Library extended far beyond its four walls of a building. This year's theme for National Library Week (April 4-10, 2021) "Welcome to Your Library," promotes this idea and that everyone is welcome to use our services. Since March 0f 2020, your Library has gone above and beyond to adapt to our changing world by expanding resources and continuing to meet the needs of customers.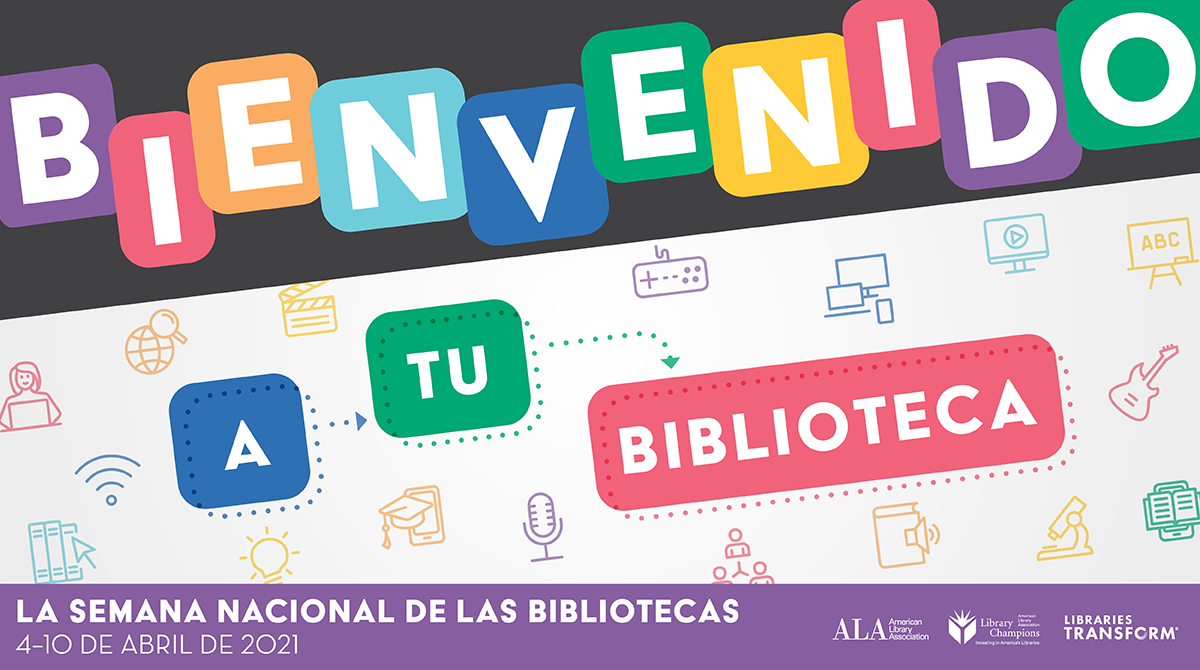 Whether people visit in person or virtually, our Libraries offer opportunities for everyone to explore new worlds and become their best selves through access to technology, multimedia content and educational programs. At Charlotte Mecklenburg Library, our librarians and staff continue to provide a valuable role by never wavering from our mission to improve lives and build a stronger community.
Celebrations during National Library Week include:
Monday, April 5: State of America's Libraries Report released, including Top Ten Frequently Challenged Books of 2020.
Tuesday, April 6: National Library Workers Day, a day for library staff, administrators and Friends groups to recognize the valuable contributions made by all library workers.
Wednesday, April 7: National Library Outreach Day, a day to celebrate Library outreach and the dedicated library professionals who are meeting their customers where they are; and Library Giving Day (see more below and how to Bookmark The Town).
Thursday, April 8: Take action for Libraries Day. A day to rally advocates to support libraries.  
See below for more information on fun, games, the 2021 Honorary Chairperson National Portman and more!

Fun and Games here
Download a word search here – English
Download a coloring page here - English
Download a coloring page here - Spanish
This year's theme truly aligns with our mission of improving lives and building a stronger community. It illustrates how today's libraries are at the heart of our cities, towns, schools and campuses, providing critical resources, programs and expertise as we move to online and virtual offerings. Libraries also normally provide a public space where all community members, regardless of age, culture or income level, can come together to connect and learn. National Library Week is an opportunity to highlight the changing role of public libraries in our society. Libraries are about more than just the services they offer; they are about the people they serve.
Library programs are designed to encourage community members to meet and discuss civic issues, work together using new technologies like digital platforms, online books clubs, and business research databases. Library staff also partner with other civic and service organizations to actively engage the people they serve, always striving to make sure their community's needs are being met.
My Library Is - Celebrate National Library Week by sharing your Library story. What do you love about your Library?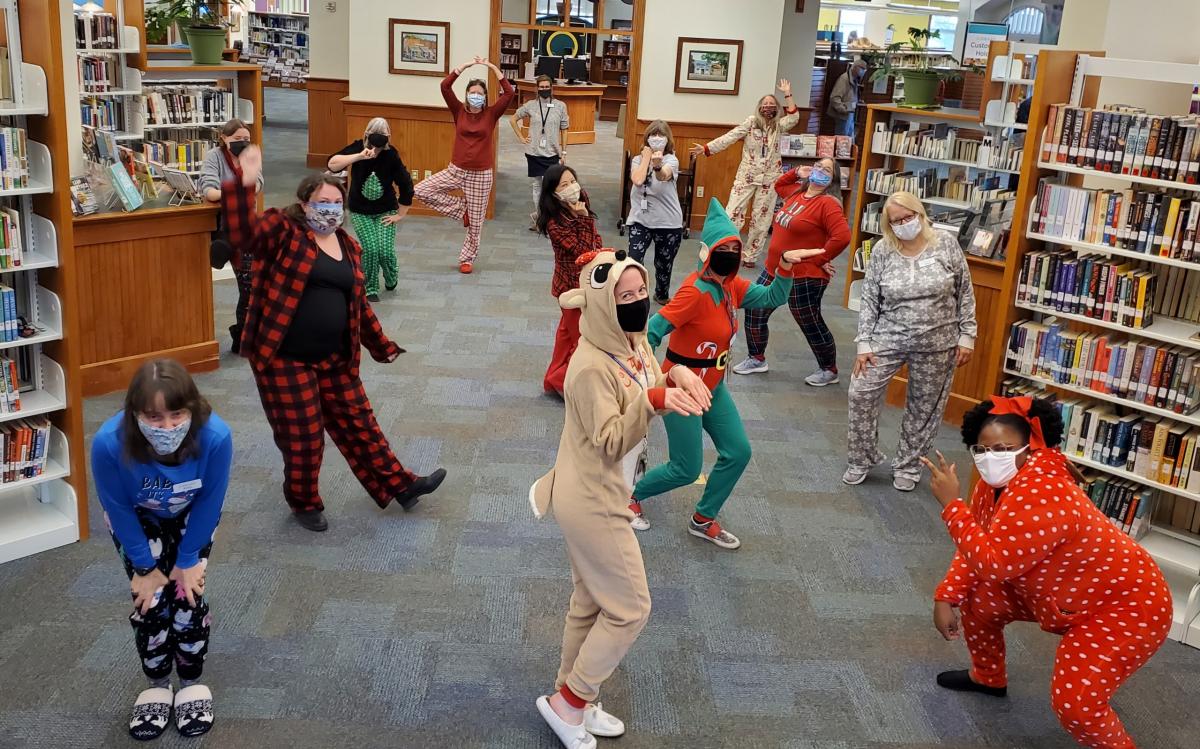 We invite our community to follow along, share and comment on social media at twitter.com/cmlibrary, facebook.com/cmlibrary and instagram.com/cmlibrary using the hashtags #NationalLibraryWeek, #CMLibrary and #mylibraryis
Celebrate National Library Week 2021 by sharing what you love about the resources and services available at your library. Post to Instagram, Twitter, or our Facebook about an e-book, (e-)audiobook, online storytime or book club, or how your library has made a difference while you've been social distancing at home. Use the hashtag #MyLibraryIs.  (The American Library Association is gathering all the entries, and one randomly selected winner will receive a $100 Visa gift card.  The promotion starts Sunday, April 4, 2021 at noon CT and ends on Saturday, April 10, 2021 at noon CT. Don't forget to tag your library! )
If you love your library, say it loud and proud: vocal community support helps libraries secure much-needed funding and reminds hardworking library staff that their efforts are appreciated. Participating in the #MyLibraryIs promotion is a quick, easy way to help your library thrive!
Natalie Portman is 2021 Honorary Chair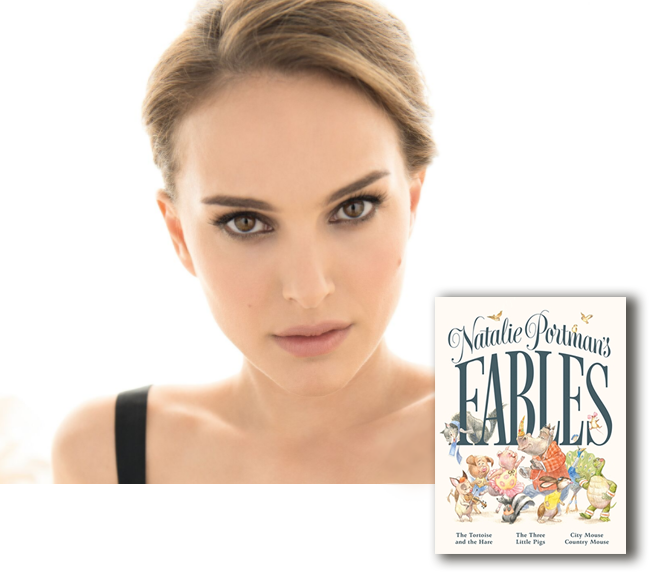 National Library Week is an opportunity to highlight the changing role of public libraries in our society. Actress, author, and activist Natalie Portman is lending her star power to shine a spotlight on our nation's libraries as the honorary chair of National Library Week 2021. She will help highlight the essential role libraries, librarians, and library workers play in serving their communities, especially during challenging times.
Portman is an Academy Award-winning actress, director, producer, and activist whose credits include "Black Swan," "Jackie," and the upcoming "Thor: Love and Thunder." A lifelong fan of books, she shares the books she's reading on her Instagram feed, as part of Natalie Portman's Book Club, using the hashtag #whatnatreads. Born in Jerusalem, Israel, she is a graduate of Harvard University, and now lives with her family in Los Angeles. Natalie Portman's "Fables" is her debut picture book. Find Natalie's book and more here in our catalog.
Wednesday, April 7: And Library Giving Day is a one-day fundraising event with the goal of encouraging people who depend on and enjoy public libraries to donate to their individual library system. #LibraryGivingDay
This year, we're inviting Library users to participate in the Bookmark the Town campaign. With a gift of $15 or more to support your Library, you'll receive a yard sign with space to recommend a book to your neighbors. We know that opening a book can open a conversation – together, let's build a stronger community and #bookmarkthetown.
We also invite you to support the Library - not only on April 7 but every day of the year - by donating to the Charlotte Mecklenburg Library Foundation.
"Welcome to your Library" is a national campaign sponsored by the American Library Association (ALA). National Library Week was first sponsored in 1958 and is an annual April observance by the ALA and libraries across the county.