Friday, January 10th, 2020
New name? Yes. It's also a new building with a new look.
Scaleybark Library is officially closed and the new South Boulevard Library opens in its new location on Monday, January 13, 2020 at 4429 South Boulevard. We invite all customers and community members to come experience the incredible new space which is more than three times the size of the previous Scaleybark Library. Here's a run-down of all that is new:
In its brand-new location, South Boulevard Library boasts 18,850 square feet – an increase of 13,350 square feet (nearly 300%) from its former location. South Boulevard includes new, reimagined spaces for both children and teens, public computers, children's computers, three self-checkouts, an expa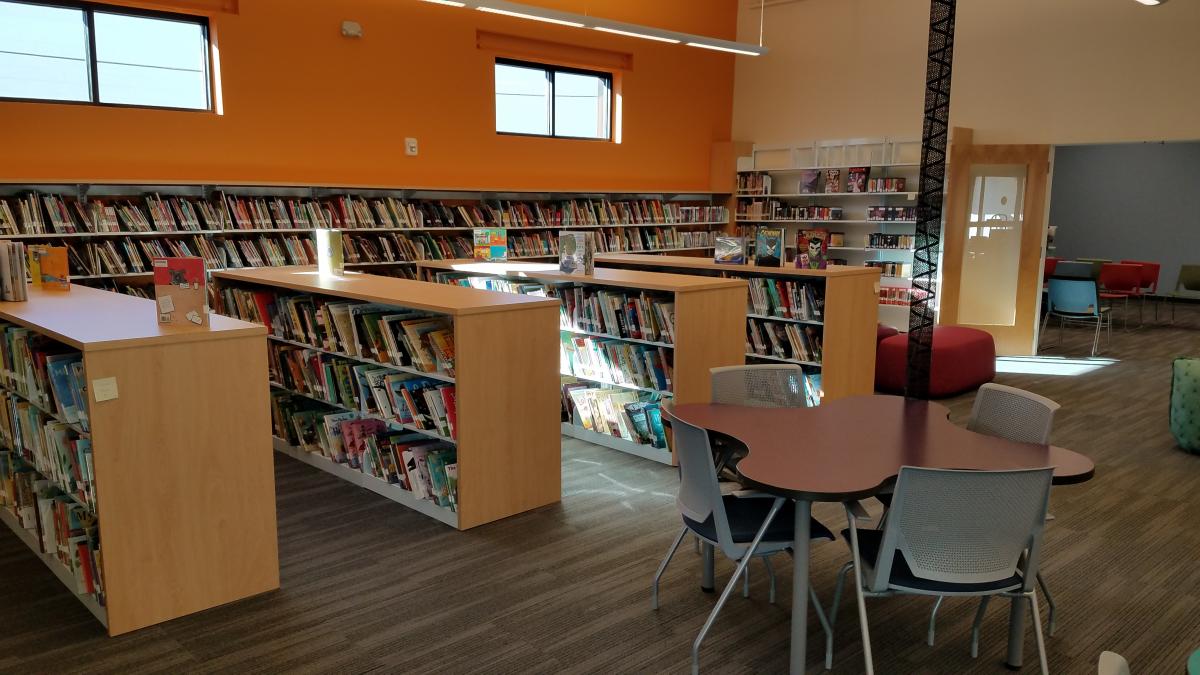 nded community room, a dedicated children's program room, a quiet reading room, a calming room, five group study rooms, a laptop bar for customers who want to bring their own devices, many collaborative spaces and a vending café that is stocked/equipped with snack and drink machines for customers to enjoy at their leisure.
Looking for a space to get connected? South Boulevard is the place for you. The new Library branch features free Wi-Fi, audio-visual capabilities and a public computer lab. Additionally, avid readers and book lovers alike will also enjoy a 20% increase in the branch's materials collection, with the largest growth happening in picture books (50% increase), the Young Adult and Teen Collections (45% increase) and World Languages (38% increase).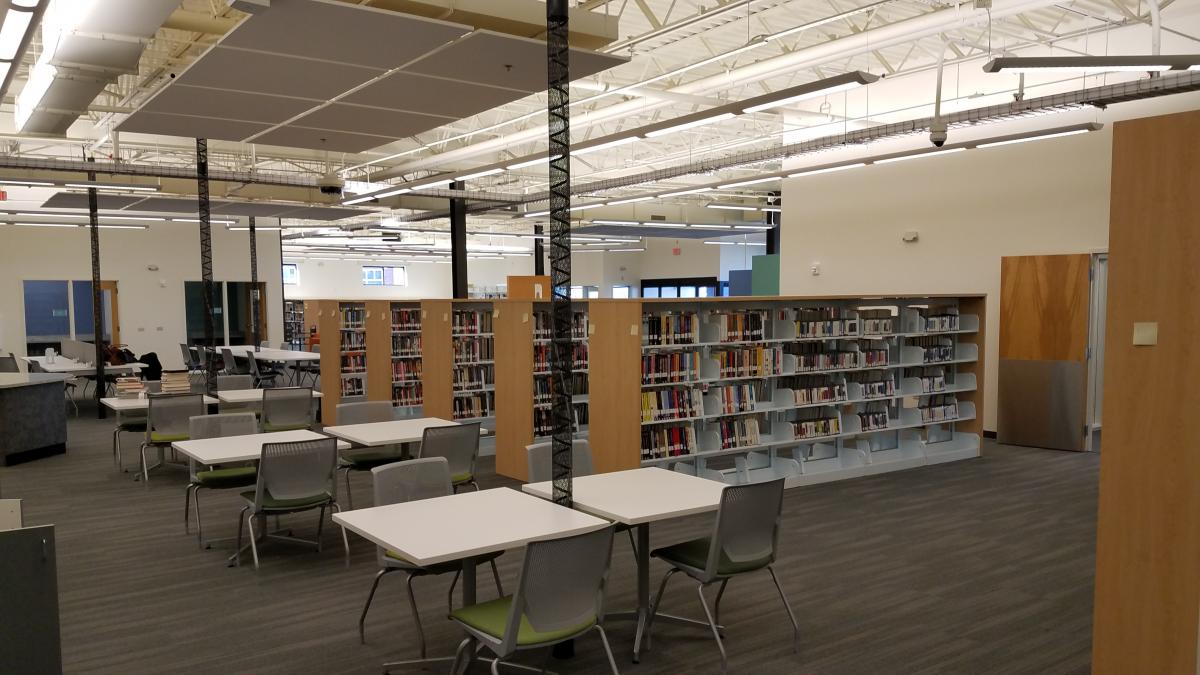 The new South Boulevard was designed with accessibility in mind. There are two entrances to the branch, one in the front (facing South Boulevard) and one in the back of the building, along with ample parking on both sides. It's also just a 0.6-mile walk (about 12 minutes) from the Lynx Blue Line's Scaleybark Station.
South Boulevard Library was relocated to a larger building – approximately 0.4 miles south of its former Scaleybark Library location – to fit the needs of a growing community. The Library is open Monday through Thursday from 9 a.m. - 8 p.m. and Fridays and Saturdays from 9 a.m. - 5 p.m. The branch is closed on Sundays.
New customers are encouraged to sign-up for a Library card on-line or at the branch. Come by and check it out!
Note: South Boulevard Library will celebrate a community ribbon cutting on Saturday, February 15, 2020 from 10 a.m.-2 p.m. Click here for more details