Charlotte Mecklenburg Library has the tools you need for any research or informational need. The Library provides free access to newspaper and magazine articles, homework help, genealogy, job and career help, financial resources, and more. These resources help you find quality materials that you can trust.
Please note, some resources require your library card or ONE Access ID number and PIN to access resources outside the Library. 
Health Reference Soucebooks (Omnigraphics)
---
Straightforward and authoritative e-books on consumer health topics. Topics include: Alcoholism, Cancer, Domestic Violence, Mental Health Disorders, and Stress-Related Disorders. This collection is on the Biblioboard Platform and was purchased by NC LIVE using LSTA grant funds*.
---
Thumbnail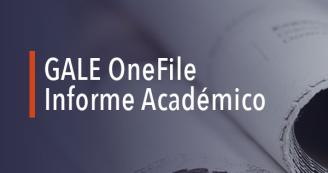 Informe Academico (Gale)
---
Ofrece una amplia gama de revistas y revistas académicas en español y portugués a texto completo, tanto de Latinoamérica como de España. Informe Académico proporciona material de referencia de calidad, no solo traducciones de materiales en inglés, en una interfaz configurada para usuarios de habla hispana, lo que permite a los investigadores analizar temas y realizar investigaciones en español.
---
Thumbnail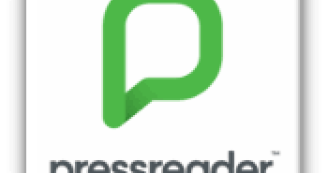 PressReader
---
Enjoy digital access to hundreds of U.S. and international newspapers, plus the magazine, The Economist. Read in your browser or download the free PressReader app.
---
Thumbnail

NC LIVE

What is NC LIVE? The power of your library, online! We give you free access to e-books, audiobooks, videos, online magazines, newspapers, journals, and more.

---

Thumbnail

O'Reilly for Public Libraries

The O'Reilly for Public Libraries Complete subscription includes more than 43,000 books and 30,000 hours of video in areas such as information technology and software; business; digital media; professional and personal development; and desktop and web applications.

Tips to get the best experience from O'Reilly for Public Libraries:

O'Reilly E-books are always available for streaming on your computer or mobile device with an internet connection.  Downloading for offline viewing is not available at this time.
Screenshot or record where you leave off when using O'Reilly for Public Libraries. The resource doesn't allow for personal accounts so it will not save your work or place in a book.

For more insider information, read this blog.

---

Thumbnail

Tumblebook Library

TumbleBook Library is a collection of animated, talking picture books. TumbleBook Library can be read by you or read to you! Our collection includes storybooks, books in French and Spanish for language learning, read-along books, non-fiction books, puzzles and games, math stories and graphic novels.

Getting Started

 

 

Access the Collection

Click the "Access Now" button below.  Our subscription doesn't allow use of the Tumblebook Library app.  However, you can enjoy Tumblebook Library from your browser in your mobile device or tablet.  Tumblebooks needs an internet connection in order to work.

 

 

Borrowing

Books are read to you instantly in the TumbeBook reader.  There is no limit to what you can view.

 

 

Tips

Tumblebook Library is best enjoyed in the Chrome browser.  Some  of the books will not work with Microsoft browsers.

 

---

Thumbnail

Universal Class

An online education experience offering over 540 courses in subjects like entrepreneurship, technology, health, career assistance, and more.

---
Have questions about Library resources?
Contact Us
Discover custom video tutorials about Library resources
Niche Academy