Get ready to celebrate El día de los niños/El día de los libros (Children's Day/Book Day) in April 2018 with Charlotte Mecklenburg Library.
Also known as Día, this initiative emphasizes the importance of literacy for children of all linguistic and cultural backgrounds.
This year's Día theme is "Día on Tour." Children and families are invited to visit all our branches and experience programs from Brazil, Jamaica, India, China, Germany and Zimbabwe. Children who visit two branches and collect two different color tickets can get special access at Día's finale celebration, which takes place at ImaginOn Saturday, April 28, from 11 a.m. to 1 p.m. The finale will feature the amazing Mr. Nigel and Friends.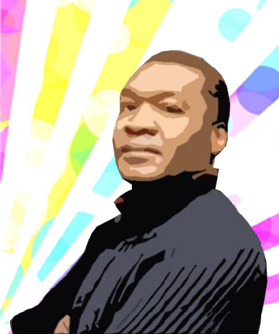 This year's celebration features Eric Velasquez, author and illustrator of picture books such as Grandma's Gift, Grandma's Records and Liberty Street, which he considers one of his favorites.
Eric was born in Spanish Harlem to Afro-Puerto Rican parents, and grew up in Harlem. He is the recipient of the Pura Belpe and the Coretta-Scott King/John Steptoe Award. He illustrated Ol' Clip-Clop by Patricia C. McKissack, which received starred reviews in Kirkus Reviews and Publishers Weekly.
Eric will be at West Boulevard Library Monday, April 23 at 6:30 p.m. to discuss his career and culture. Copies of his books will be available for purchase.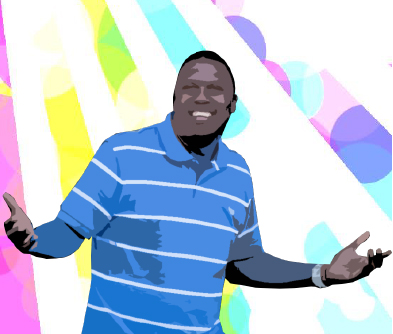 The Library celebrates Día as part of its commitment to connecting children and their families to multicultural books, bilingual services and educational resources. Learn more about the services provided by the Library's Outreach Services.
Thank you to this year's partners: Charlotte-Mecklenburg Schools, Raising a Reader (Child Care Resources, Inc.), and the families in our Learning Together program.
Tour Schedule + Dates

Experience the Rainforest with Sandi McGarrah
Join the Nature Lady as you explore the people of the rainforest and their customs. You will learn about the things we eat or use every day that come from a rainforest, and will see plants and animals who live there, including Freddie the Frog and Corny the Corn Snake.
April 2 @ North County | April 5 @ Cornelius | April 28 @ Davidson

One Love! With Vanessa Brantley Newton
Children will enjoy music by Bob Marley and a read aloud of the book One Love by the illustrator, Vanessa Brantley Newton. A special art activity representing Jamaican culture will conclude the storytime, along with a tasty Jamaican treat!
April 3 @ Sugar Creek | April 14 @ Hickory Grove | April 18 @ University City

MufukaWorks Cultural Dance Program
Children will enjoy a cultural dance workshop from MufukaWorks Dance Company, view a performance and have a discussion of the cultural dance. Each participant will also learn an Afro Russe Dance, which incorporates African dance, ballet and contemporary.
April 4 @ Beatties Ford Road | April 5 @ Mountain Island | April 18 @ West Blvd

Dancing Stories of West Africa with April C. Turner
Join us for a fun, high enery, inspiring performance of dance, stories and songs from West African culture - for the whole family! This program takes place during the Dia grand finale celebration. No registration required.

Travel to China with Chinese Phoenix Arts
Travel to China with us as we celebrate Diversity in Action! Children will enjoy Chinese Phoenix Arts as they teach a popular Chinese folk dance, the Fan Dance. Participants will also learn basic Kung Fu footwork and self-defense. 
April 4 @ Scaleybark | April 5 @ Myers Park | April 14 @ Morrison

Indian Folk Dance
Participants will have a chance to observe a performance by local Indian dance troupe, Creativity Unleashed; learn about Indian culture; dress up in Indian clothing and practice a traditional Indian folk dance. 
April 7 @ Matthews | April 14 @ Independence | April 28 @ Mint Hill

Willkommen in Deutschland
Expose your children to the magic of Bach, Beethoven, Brahms, the Grimm Brother's stories and a variety of artistics and educational experiences representative of Germany and its childhood traditions.
April 2 @ South County | April 3 @ Steele Creek | April 26 @ South County
Check out the Library's calendar for a full list of Día programs.