Friday, February 2nd, 2018
As the country celebrates the 100 year anniversary of World War I, the Robinson-Spangler Carolina Room partners with The Charlotte Museum of History and the University of North Carolina at Charlotte to bring you a series of FREE lectures about the "war to end all wars."
In 1917, local leaders led the campaign to open Camp Greene, a U.S. Army facility where both the 3rd Infantry Division and the 4th Infantry Division were first organized and assembled. Both of these divisions went on to fight in two of the major battles of the War.
Charlotte, whose population at the time was around 46,000, played a major role in supporting the 40,000 soldiers who trained at Camp Greene. This lecture series provides insight into how ordinary citizens banded together out of a sense of duty and patriotism to contribute to the war effort.
---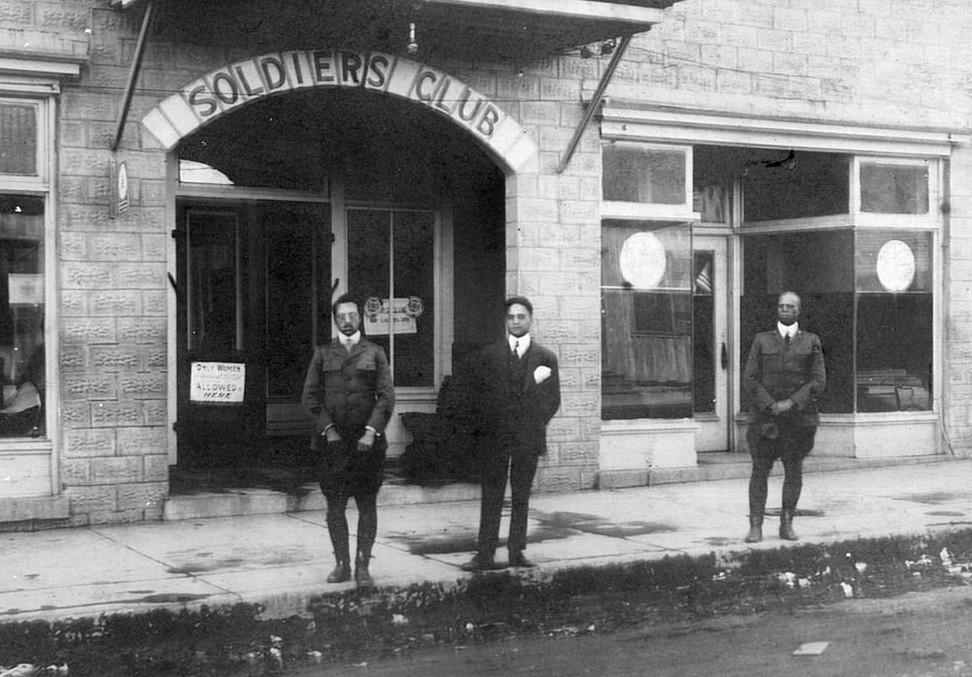 Black Soldiers Mattered: Black North Carolinians, Camp Greene and the Great War | February 8
6-8 p.m. at Charlotte Museum of History | Register online or call 704-416-0150. 
It was the age of Jim Crow and segregation was strictly enforced in North Carolina. Yet, young black men throughout the state heeded the call to serve their country. How would this play out? Join us for an evening of discovery about our state, our community and our people when Dr. Janet Hudson of the University of South Carolina discusses this most complex of subjects: race in a time of war.
---
Living Love in Wartime: North Carolina Quaker Service during World War I | March 8
6-8 p.m. at Charlotte Museum of History | Call 704-416-0150 to make reservations.
The Selective Service Act of 1917 and U.S. entry into World War I provided a quandary for individuals holding deep moral objection to military service. Both in the U.S. and Britain, conscientious objectors were at risk for persecution and imprisonment. Join Gwen Gosney Erickson, Friends Historical Collection Librarian and Archivist at Guilford College to discuss how Quakers in North Carolina were among those advocating for another way, and promoting service through civic engagement and peaceful international relations.
---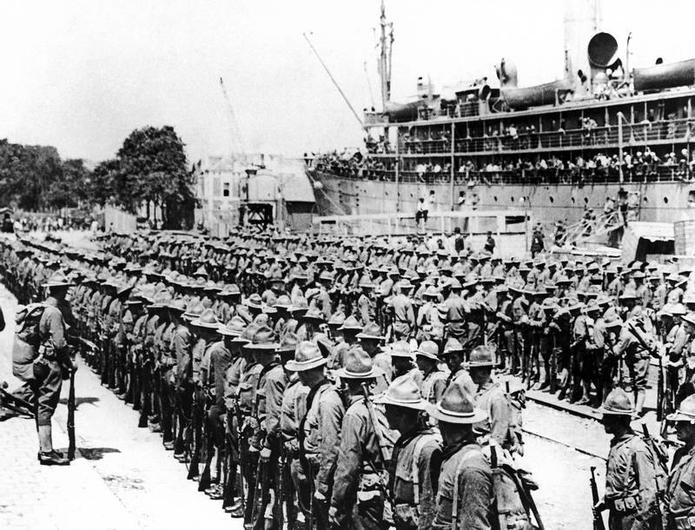 North Carolina's Experience During the First World War | April 12
6-8 p.m. at Charlotte Museum of History | Call 704-416-0150 to make reservations.
Dr. Shep McKinley and Dr. Steve Sabol of UNC Charlotte will discuss some of the discoveries found in their new edited collection of scholarly essays, North Carolina's Experience during the First World War, which will be released by the University of Tennessee Press in summer 2018. The 18 authors cover the war from various angles, including military, politics, memory, home front, race, labor and economics.
---
NC Organizations Contribution to the War Effort | May 10
6-8 p.m. at Charlotte Museum of History | Call 704-416-0150 to make reservations.
Matthew M. Peek with the State Archives of North Carolina will discuss CNC organizations' contributions to the war effort, exploring the roles of home front organizations that were created nationally and statewide to facilitate war activities and mobilize civilians in all aspects of supporting the war effort. The talk will focus on the role of the North Carolina Council of Defense in managing the home front, and facilitating communication to national organizations and the U.S. War Department. From food rationing to fuel consumption and encouraging immigrants to form American patriot societies, North Carolina wartime organizations controlled and infiltrated all aspects of the citizenry's daily lives. Other organizations to be explored include the American Red Cross, U.S. Food Administration-North Carolina, Soldiers' Business Aid Committee and the U.S. Fuel Administration-North Carolina. The program will be based on and feature original records held in the Military Collection at the State Archives of North Carolina.
---

Bringing history to you
Interested in learning more about the history of Charlotte, Mecklenburg County and North Carolina? The Robinson-Spangler Carolina Room, a department in the Main Library, is the largest collection of genealogical materials in a North Carolina public library - housing not only local historical and current information, but genealogical resources from all 50 states.