Tuesday, December 27th, 2016
Will 2017 be the year in which you learn a new language? It can be! With your library card or ONE Access account, you have free access to a powerful language learning service called Pronunciator. This service covers 80 languages offering a range of language skills, including reading, writing, listening and speaking. In this article, we highlight some of the unique features of this service that make language learning fun and easy—for all ages!
Once you've chosen the level and unit to study, you'll find a variety of activities to help you learn.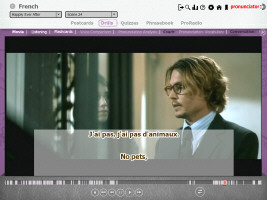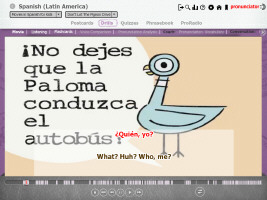 Some languages have levels like Proflix, ProRadio, Poetry and Plays in which you can enjoy movies, music, poetry and theatrical productions in your new language. These provide fun opportunities to gain better understanding of the language. There's even ProFlix for Kids featuring delightful short films for the youngest learners.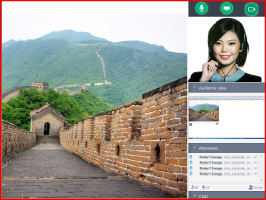 Live conversation classes. We all know that when it comes to learning a language, there's no substitute for human interaction. To help you practice with others in the language you're learning, Pronunciator offers multiple, 30-minute conversation classes each week, with each class led by a qualified instructor. There are even special sessions for kids!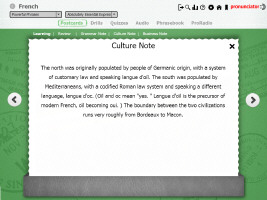 Streaming audio to go. Hundreds of hours of audio lessons per course helps you extend your learning offline. You can even download these audio files to a device for your commute.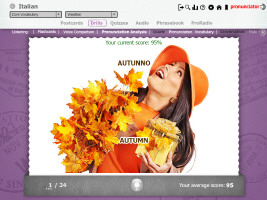 Am I saying it correctly? Proprietary speech analysis and real-time scoring ensures you are speaking accurately and understandably. You can learn about even more Pronunciator features on their web site: pronunciator.com/take-a-tour.
We hope the ease of this service will encourage you to dive into learning a new language this year.
You can start using Pronunciator with your Charlotte Mecklenburg Library card or ONE Access account (CMS student ID number).  If you don't have a library card yet, you can apply below. If you do have a library card or ONE Access account number, start using Pronunciator now.