Thursday, August 22nd, 2019
Get Carded.
Are you a page turner? Or waiting to hear the next great audiobook? Maybe you read everything on your tablet or phone. Ever think about getting your magazines online? Or maybe you want to learn a new language? How about taking a course on a software program?
You can do all of this. For free.
Charlotte Mecklenburg Library offers you so much with a library card.
Why Get Carded?
September is National Library Card Sign-Up month - but we welcome everyone all year long.  Did you know the Library is a tremendous one-stop shop for digital resources, online tutorials, DVDs, CDs, language programs, and, of course, books.
CLICK HERE to sign up for a Library Card. Online, you can choose either a digital card or a printed card.  Or, visit one of our Library locations to sign up with any of our Library employees who would be happy to assist you.  It's easy. And while you're there, don't forget to check out a book or three.
Ever Need Extra Spending Money?
Do you know how much a Library card can save you? Click this 
calculator link
, input all the books, magazines, DVDs, music and resources you've purchased or used in a year and see how much you can save by using the Library. Start planning your next bathroom renovation or that trip to Europe you always wanted!
Did You Know?
The Library is much more than just books. Aside from the 25,000 programs we offer at our branches, with a Charlotte Mecklenburg Library card you can access a multitude of online resources available for you. Want to learn a new language or learn how to make an Excel pivot table? CLICK HERE FOR RESOURCES.
Do you miss reading your favorite newspaper or magazine because paying high annual sub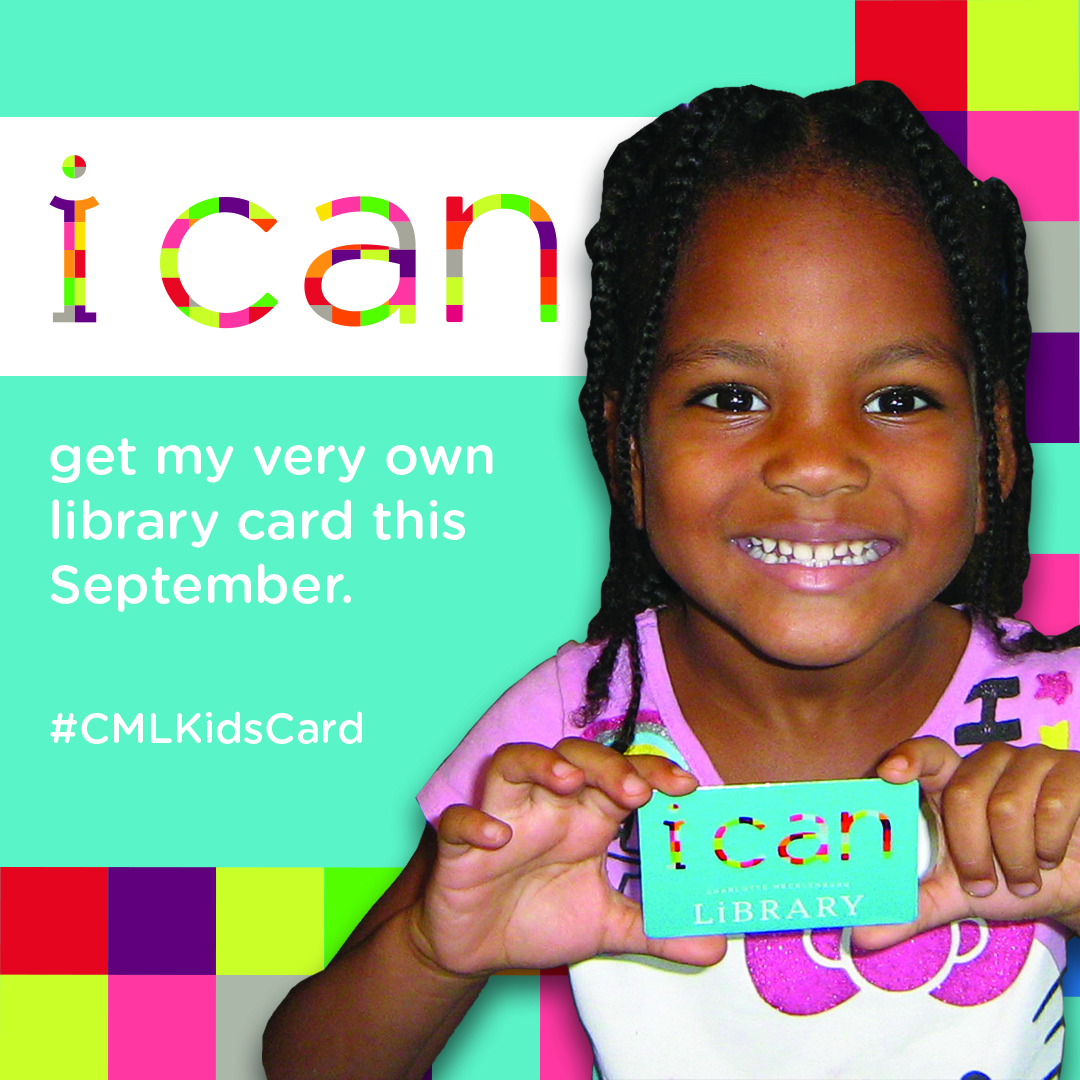 scription dues just isn't in your budget? You can find The Wall Street Journal, The New York Times, The Charlotte Observer and thousands of magazines on arts & entertainment to business, and from nursing & health to politics & Government. For free. CLICK HERE FOR MAGAZINES.
For a limited time ONLY: Your child (or a child you know) can experience the magical moment of getting their first Library card with a LIMITED EDITION blue Charlotte Mecklenburg Library card when signed-up at our Hickory Grove or Sugar Creek Library branches. While supplies last.
The Charlotte Mecklenburg Library is more than just books. So get carded, take another look and discover everything we have to offer.